Secure business and drive growth

with consistent, quality facility services
HappyOrNot's customer feedback system helps you enhance your facilities management operations and deliver consistent, high-quality services to exceed standards, secure renewals, and win new contracts.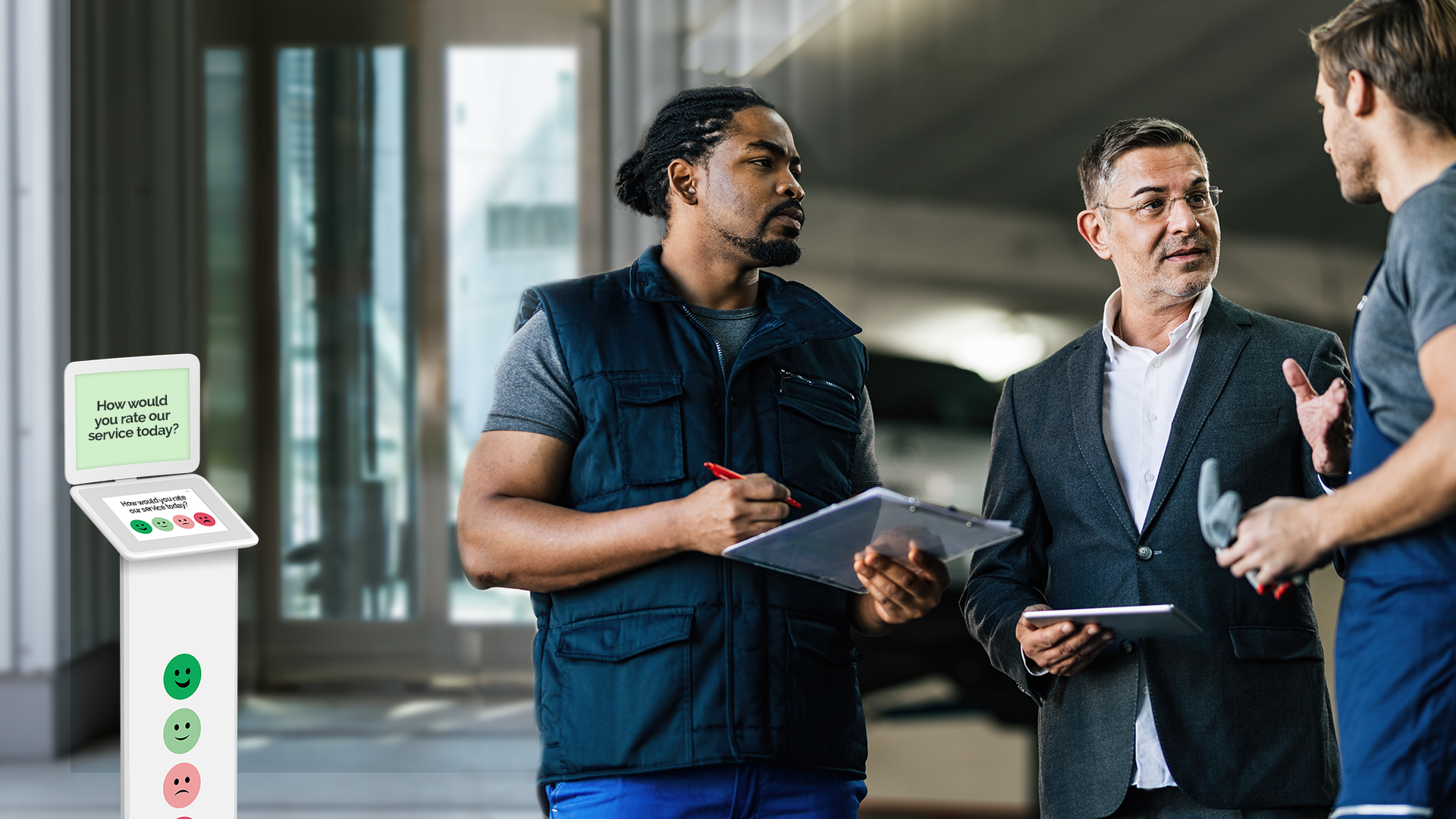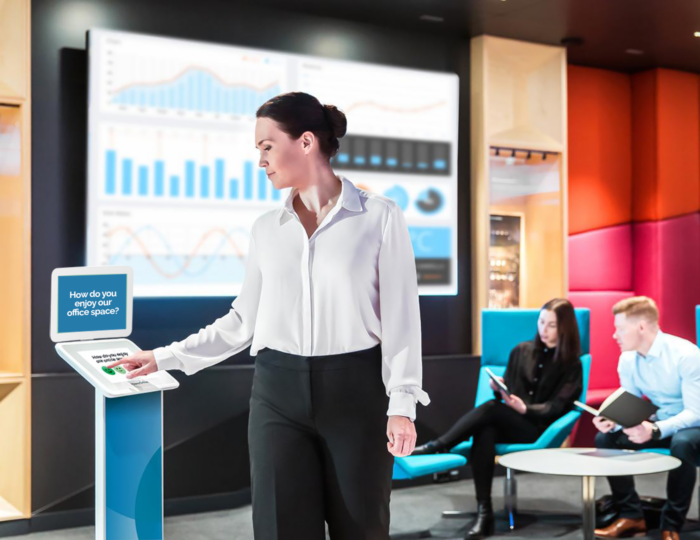 Collect feedback with HappyOrNot's facilities management
 customer satisfaction system
With our instant feedback system, facility management companies can connect customer and visitor feedback with the time, place, and reason to identify what areas of your services work well, and where improvements are needed.  
The feedback insights help you increase operational efficiency by being able to predict potential problem areas to pre-schedule work and reduce emergency work orders for you and your team.  Get a comprehensive, continuous view of your service level performance and make impactful changes that increase customer satisfaction. 
Monitor requests and
validate change

with HappyOrNot

By placing HappyOrNot instant feedback terminals in common customer areas, you gain valuable information that can be turned into opportunities for improvements. Whether related to office environments, equipment, air quality, or maintenance, our solution helps you track your service requests in one place and ensure you and your team are providing friendly and timely services. Validate the impact of changes made, and ensure a safe, productive, and inviting premises for your clients and their visitors, customers, and employees. 
How It Works

Collect feedback
Let your guests share feedback instantly and easily when and where the service experience happens.

Analyze
data
Find patterns, share insights, and engage your team with our clear dashboard highlighting key metrics and KPIs.

Make informed decisions
Make data-driven decisions that improve customer satisfaction, service quality, and renewals to drive growth.

Optimize services
Use insights from the feedback to optimize processes and ensure best practices for increased profitability.
Measure customer satisfaction and improve your facility services
HappyOrNot helps you optimize resources and deliver memorable experiences across multiple locations. Capture feedback from your clients and their customers and visitors and join over 4,000 brands using HappyorNot's real-time customer feedback solutions to establish lasting relationships and build their business.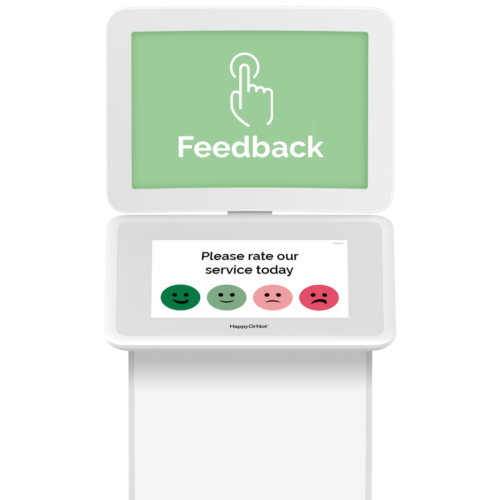 Track and improve services
with data
The single Analytics dashboard provides facilities management companies with instant feedback data, enabling you to enhance your service levels, optimize resourcing, identify customer demands, and meet quality requirements. 
Our real-time collaboration empowers you and your team to stay connected and act quickly when issues happen. Automatic reports make it easy to share results with employees to promote good practices, as well as stakeholders to verify customer satisfaction with service quality. 
HappyOrNot's managed services is also available to support businesses in managing the solution, interpreting results, and educating the team to enhance the overall service experience.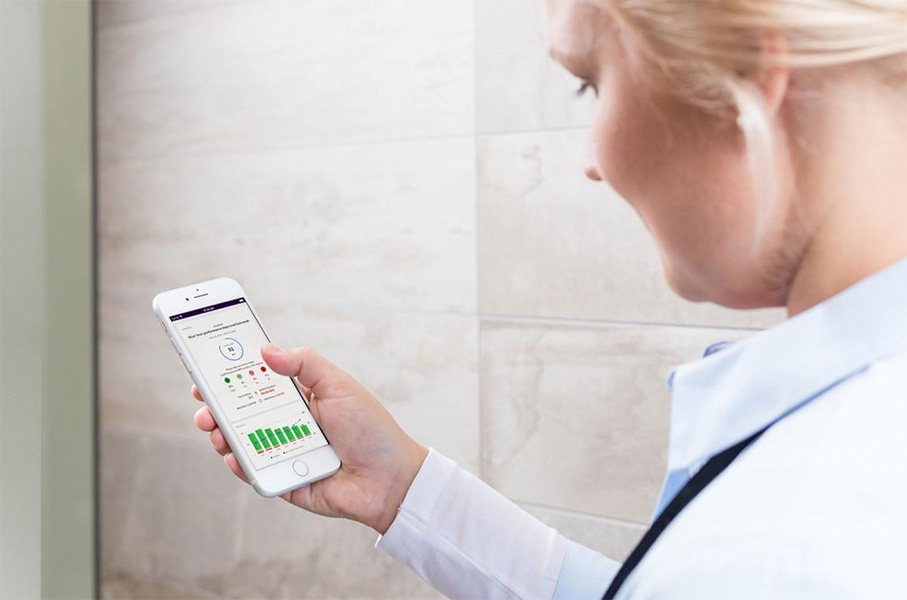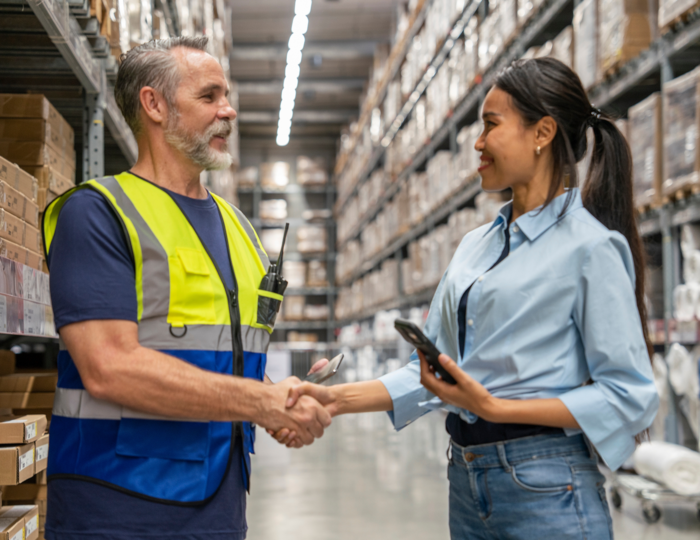 The importance of
customer feedback

in facilities management

Collecting customer feedback is critical for facilities management businesses. They are typically bound by service level agreements and need to prove they deliver according to KPIs to secure contract renewals and win new contracts. They also need to ensure a safe, quality workspace for client employees and visitors. By collecting feedback, you can: 
Find and promote best practices and services

 

Optimize cost and service levels with better scheduling 

 

Fix issues fast and efficiently

 

Reward good service and motivate staff

 
Customer experience success stories
Our case studies demonstrate how HappyOrNot's feedback software and online survey tools have helped service businesses collect and review valuable feedback, make data-driven decisions, and stay ahead of the competition in a demanding business space.   
HappyOrNot's facility services feedback system
Capture instant customer feedback effortlessly with HappyOrNot's cutting-edge Smiley face feedback devices and analytics system. Foresee potential issues before they occur and gain real-time visibility into the time, place, and reasons behind guest feedback to foster continuous improvement. 
Retain clients and secure new business
Transform your business with real-time customer feedback surveys. Get access to an instant feedback system for facility management to improve operations, secure renewals, win contracts, and drive growth.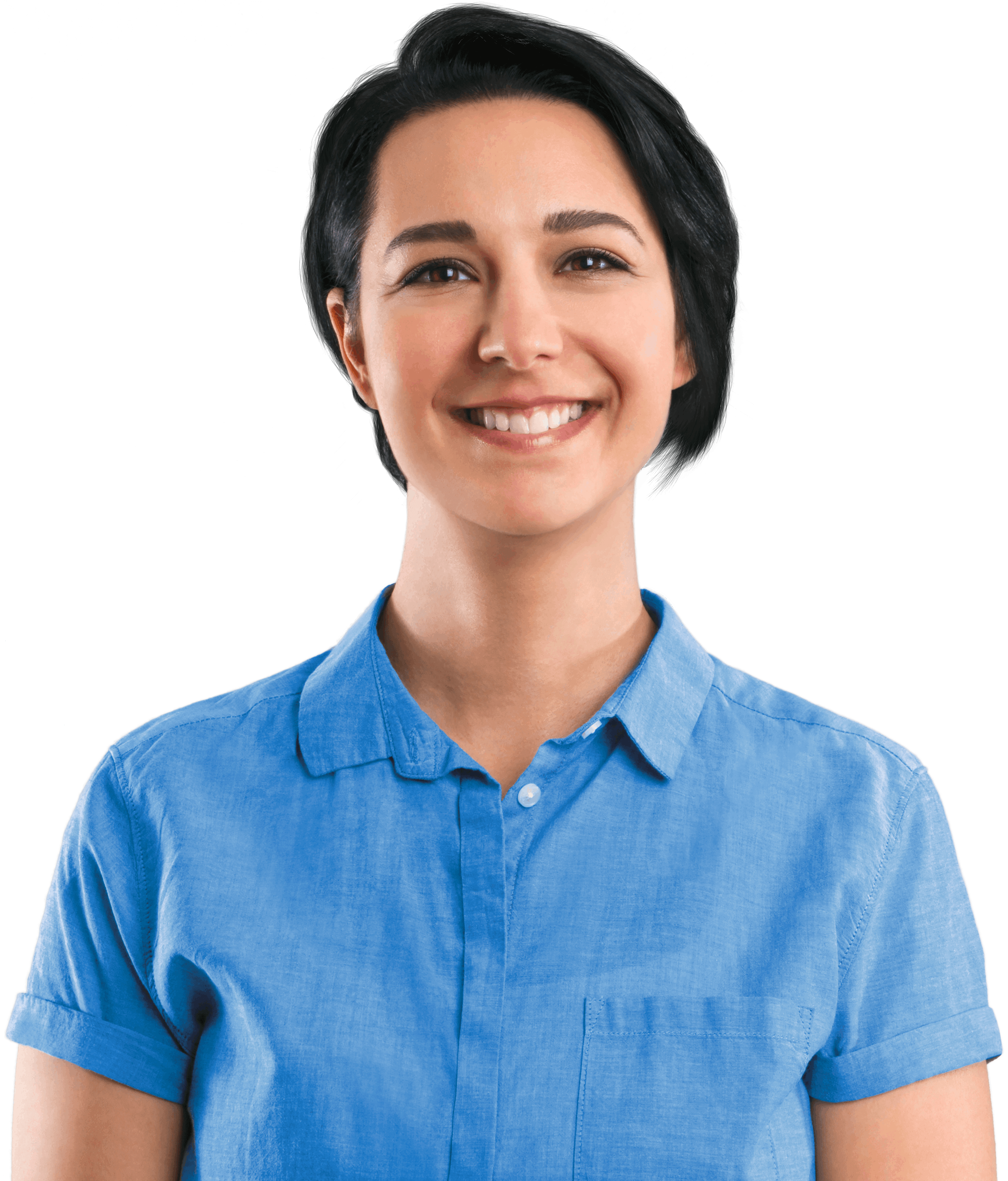 Frequently Asked Questions
How do facilities management customer satisfaction surveys address maintenance issues?
What should a facilities management satisfaction survey include?
How can facility management businesses keep customers satisfied?
Is instant feedback important?
What insights do HappyOrNot feedback solutions provide?