Boost your pharmacy customer experience & revenue
Gain instant feedback on the quality of your service and establish long-term relationships with customers to ensure repeat business and maximize lifetime value through better customer experience and staff interactions.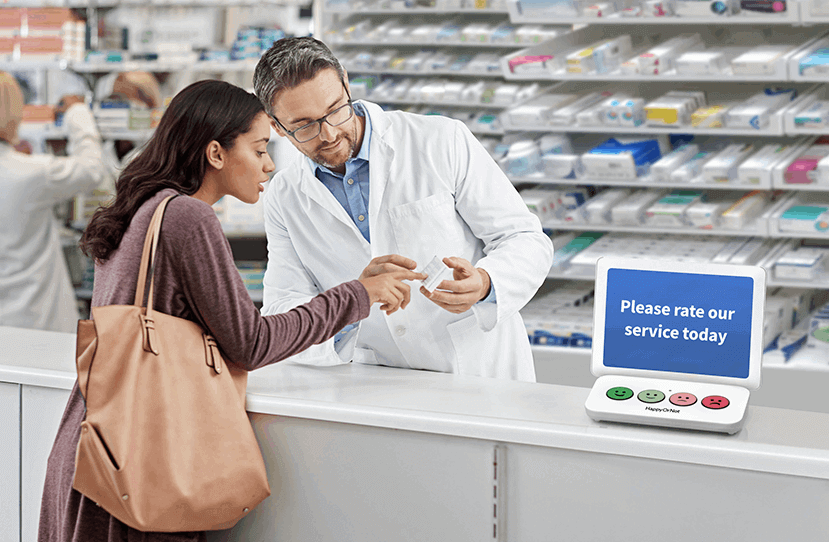 Easy-to-use feedback solution for pharmacies and drugstores
The HappyOrNot solution is easy to use and efficiently collects customer feedback in pharmacies and drugstores. By following four simple steps, you gain valuable insights into your customer's experience and how they interact with your staff to optimize resources based on customer needs.
How It Works

1
Set-up
Place the Smiley feedback terminals throughout your store. It's easy and only takes a few minutes to assemble

2
Collect
Customers provide instant feedback on their pharmacy experience with a simple touch of a button

3
Analyze
Customer feedback data is automatically connected to time, place, and reason to uncover valuable insights

4
Optimize
Insightful analytics help you understand feedback, find solutions to problems, and optimize staffing and service
Trusted by over 4000 brands
HappyOrNot's solution is trusted by over 4000 brands, including the world's leading pharmacies and drugstores, to help them deepen customer interactions and build long-term relationships by providing instant feedback and analytics.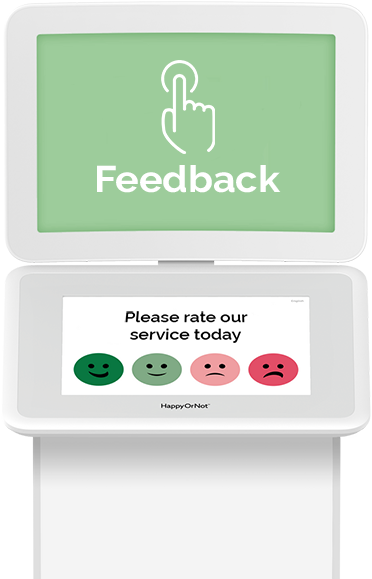 The importance of collecting feedback for pharmacies and drugstores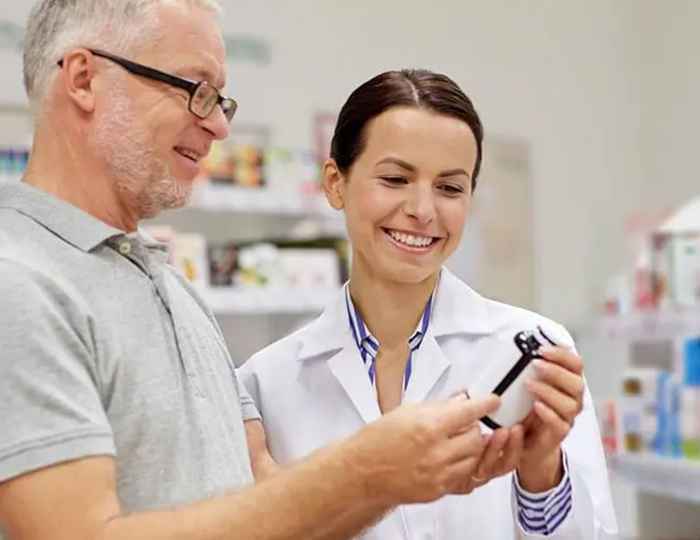 Collecting customer feedback is essential for businesses in the pharmacy and drugstore industry. Instant feedback delivers insights into what your customers need and how to better serve them. Here are some key benefits of collecting feedback for pharmacies and drugstores: 
Build strong relationships with customers, resulting in increased loyalty and repeat business 

Optimize inventory to ensure that the right products are in stock at the right time

Optimize resources to better serve your customers by collecting feedback on wait times and staffing levels

Enhance the overall customer experience by identifying areas where staff may need additional training or support
See what our customers are saying
See what other successful drugstore and pharmacy owners have to say about using HappyOrNot's solution to better understand their customers' needs to better address them for long-term growth opportunities.
The perfect feedback solution for your pharmacy & drugstore
Capture instant customer feedback effortlessly with our cutting-edge Smiley face feedback devices. Whatever your business's unique needs, our wide range of Smiley products have a perfect match for you to optimize feedback collection.
Try HappyOrNot at your pharmacy today
Gain valuable knowledge about your customers' needs and preferences, optimize product selection and availability, and provide expert service to build long-term relationships with HappyOrNot's easy-to-use feedback solution.