Focus on impactful changes
Making impactful changes in your operations is only possible when you understand what your customers want and need. Customer feedback helps you eliminate blind spots and revenue leakage, and develop more efficient operations for increased profitability.
Happy customers, better business
Transforming your business should be easy. Listen to your customers' feedback continuously with our Smileys, and you will know exactly when, where, and what to act on. Also, you can rely on our Success Services to help you get the most out of our solution, like guidance on the right questions to ask, using the feedback data, and more.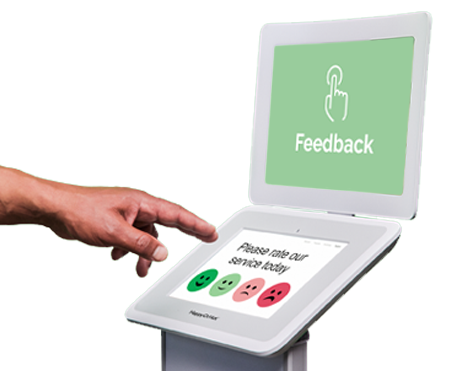 Get loads of feedback with Smileys
Whether your focus is in-store, online, or both, our Smileys capture maximum in-moment feedback from your customers. Gain a 360 view of your customer satisfaction performance in all operational environments.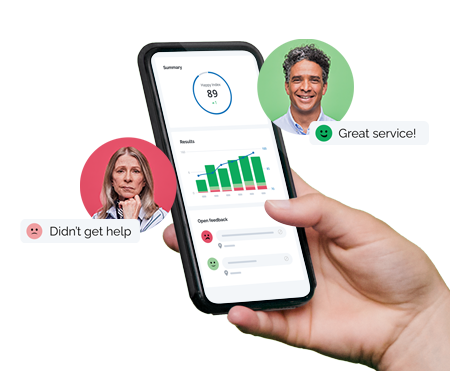 Know how you perform with Analytics
See your customer feedback connected to the exact time and place of experience in Analytics. Find patterns, share insights, and engage your team. Learn exactly where and how to improve to keep your customers coming back and your competitors at bay!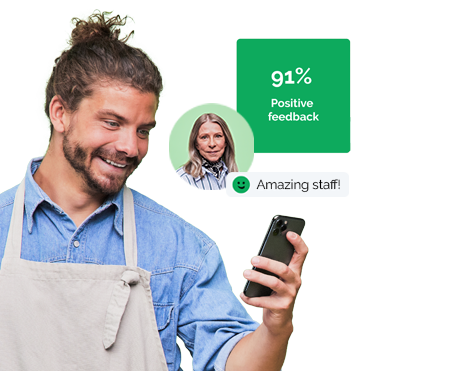 Take action, improve, repeat
Make informed decisions based on customer feedback data, and tackle issues head on where it matters most. Test and validate improvement actions, continuously optimize your operations for higher customer life-time value and increased profitability. And repeat.
Why our customers love us
"It's critical to listen to what your customers are telling you. Some are going to tell you what you're doing wrong and some are going to tell you what you're doing right, and it's important to gauge both the positives and negatives and set your course from there."
Randy Lambert
Director of Stores,
Shoe Station Inc
"It was the level of analytics and reporting we were able to pull out of the HappyOrNot system and being able to drill down to see customer satisfaction at a moment in time that made HappyOrNot the obvious choice. Because HappyOrNot is best in their class, Blue Water is best in its class."
Todd Burbage
CEO,
Blue Water Development Corp
"One of these opportunities is using HappyOrNot to help us achieve that next level with patient-centered medical home (PCMH) services, an organization and governing entity that ensures Knox is meeting the model's results expectations and that patients are being serviced properly,"
Carson O'Neill
Operations Coordinator of Physician Services,
Knox Community Hospital
HappyOrNot Smileys
A perfect Smiley for every need
HappyOrNot across industries
Learn how the HappyOrNot solution helps you increase customer satisfaction.