It's not just an

online survey

– it's

connecting

physical and digital
Did you know that over 73% of consumers use multiple channels during their buying journey? Because of that, companies that prioritize omnichannel customer engagement retain almost 90% of their customers.  
It's crucial to ensure that your digital and physical experiences are aligned. Enhance your omnichannel customer experience by incorporating Smiley Digital into your existing customer feedback tools, such as Smiley Touch and Smiley Terminal products.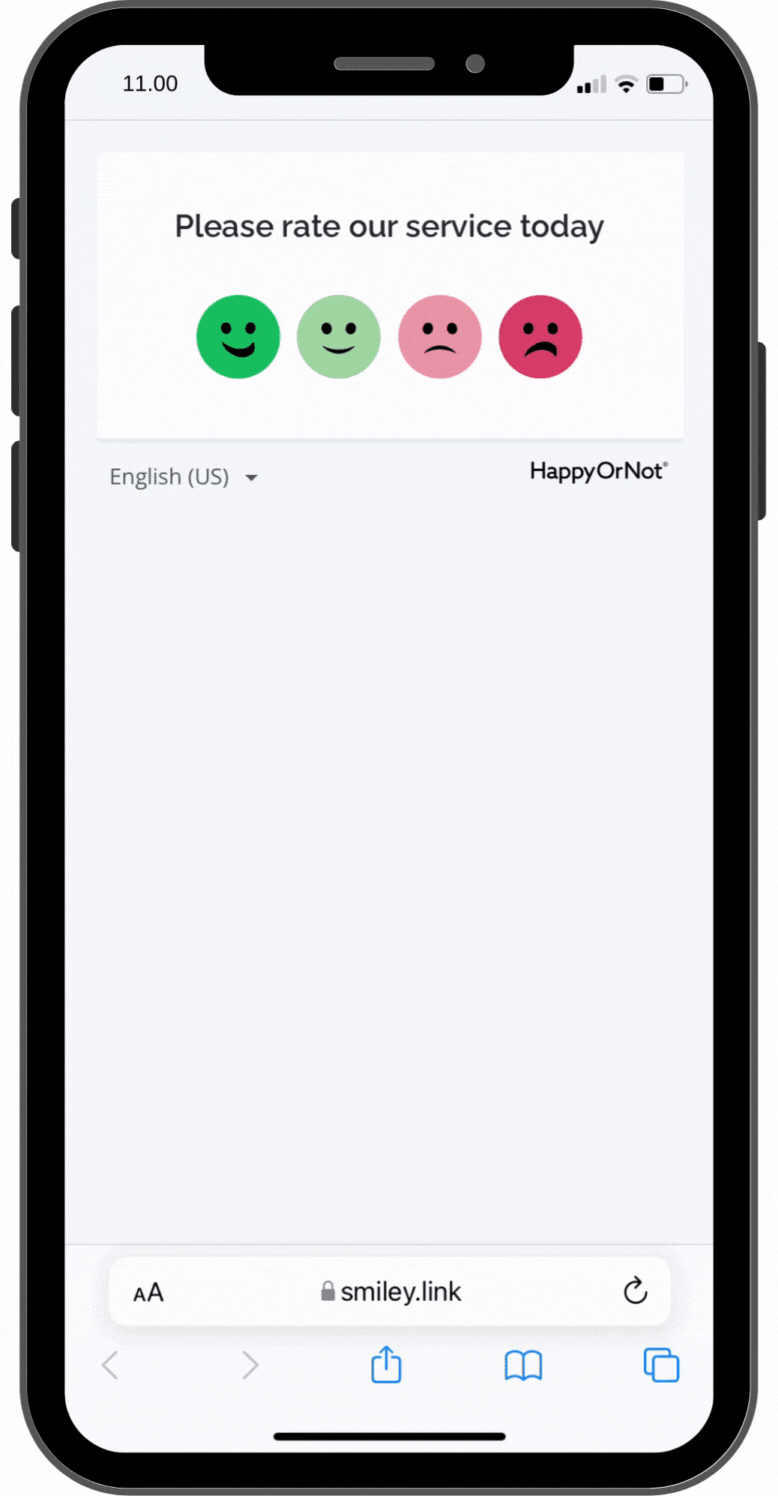 Complete view of customer experience
To ensure a consistent customer experience across channels, it's essential to identify differences in online and in-location customer satisfaction. Discover what sets our Smiley Digital apart in customer feedback software: 

All-in-

one
Measure your customer satisfaction KPIs both on-site and online with the same tool, methods, and reporting platform,

All touch points covered
Collect feedback no matter where your customers interact with you: website, newsletters, emails, in-location and more! 

Highest engagement  
Our familiar Smiley feedback buttons deliver continuous, in-moment feedback at volume that you can act on. 
.

Consistent experience 
Connect your physical and digital CX measurement to deliver a seamless customer journey and brand experience.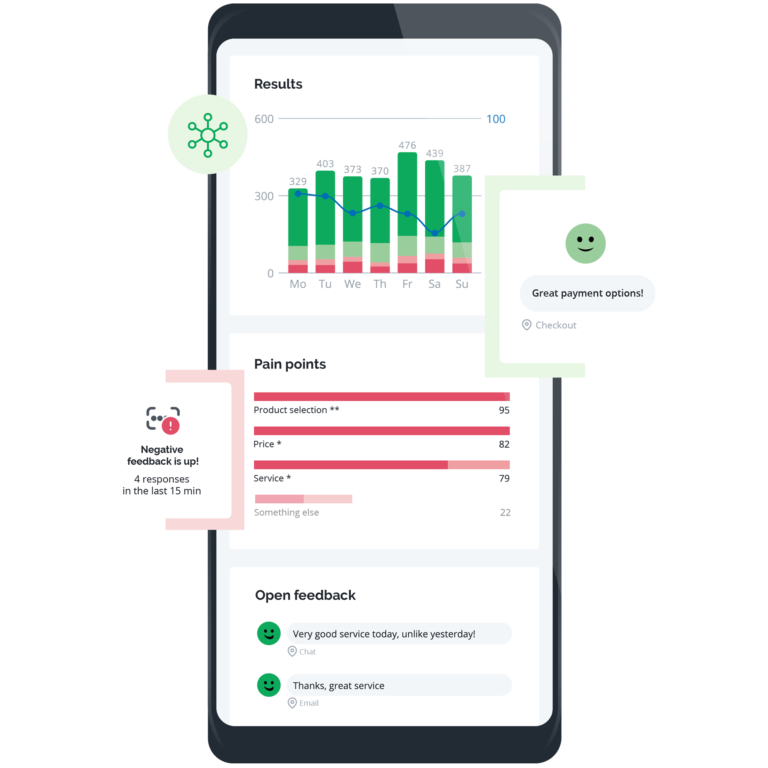 Comes with Analytics
Smiley Digital includes our easy-to-use Analytics software that gives you an instant overview of your service performance and the ability to dig deeper into the insights across your digital and physical touchpoints. 
Get a continuous learning flow on your performance that your team can easily follow and apply with relevant questions that will turn your business into your client's number one destination. 
Smiley Digital™
Get a perfect fit
We offer a range of options to suit your digital feedback needs.
Pop-up is perfect or single-use cases, such as eCommerce and 'Thank you' pages, and boasts an impressive 80% response rate.
Web Embed and Email Embed allow for personalized placement of surveys in any web page or email.
Solo is an easy-to-use micro-feedback channel that works both for physical and digital touchpoints.
Whatever your feedback needs may be, we have a version that will work for you!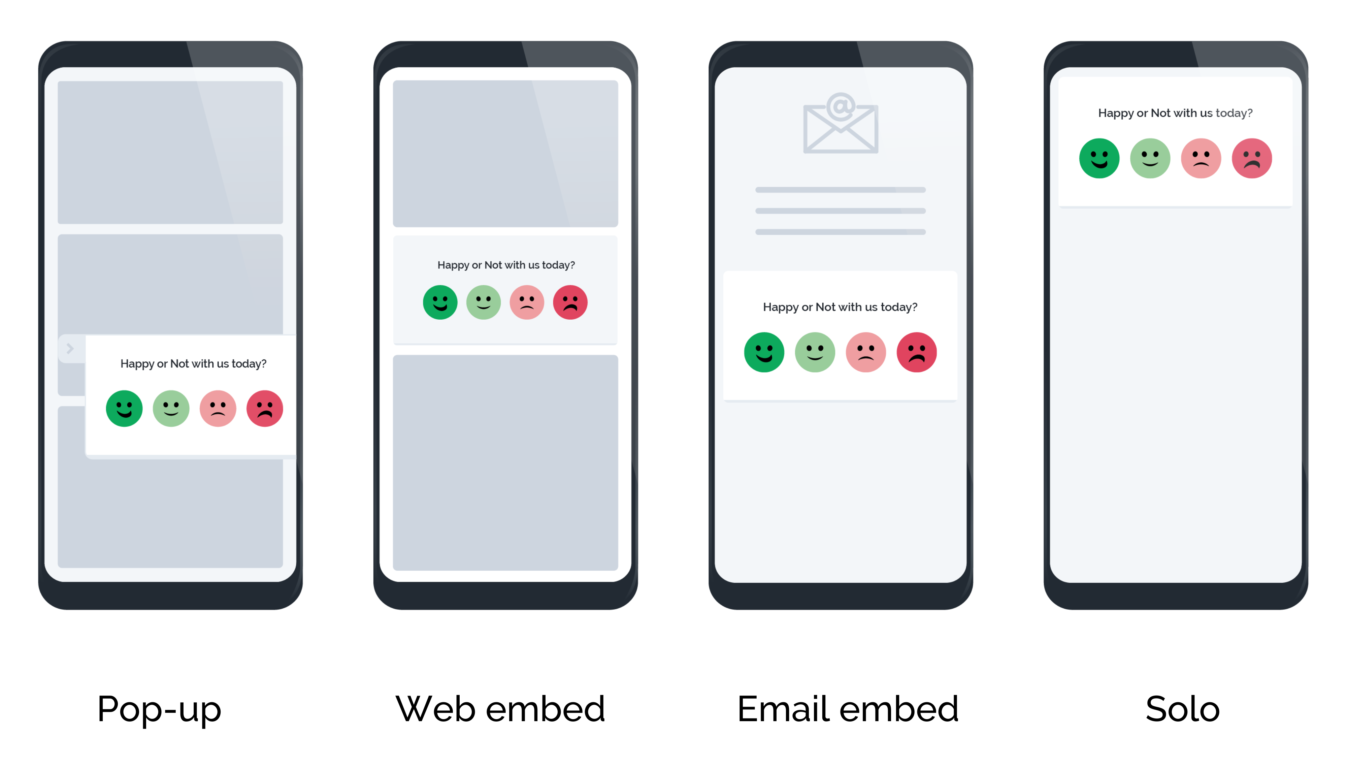 Try our Smileys out!
Are you wondering how they work and what they can do for your business? Take them for a test drive and witness their impact. Our Smileys are just the beginning. With HappyOrNot, you can access a comprehensive suite of tools and features to elevate your customer experience.
Get started
HappyOrNot provides customer feedback insights as a service based on subscription. We offer value-based expertise and consultancy to ensure you get the right solution fit for your unique needs. Collect high-volume, relevant feedback and make data-driven decisions!
Hear from our customers
Discover the positive experiences of our customers. Our online feedback tools  provide valuable insights into user behavior by making feedback collection quick and easy, helping businesses to increase customer engagement and improve the customer experiences.  
With customer feedback collection and customer service software, these businesses have achieved success – and you can be next. 
View All
Frequently Asked Questions
How does the digital Smiley survey work?
How can the HappyOrNot Smiley Digital help me improve my business?
What kind of customer replies can I collect using the HappyOrNot Smiley Digital?
How can I analyze and make sense of the customer reaction data collected by the HappyOrNot digital customer feedback survey?
What are the key features to consider when evaluating the best customer feedback tools for my business?
How can customer feedback surveys help me gather insights and analyze customer feedback effectively?
What role does a customer feedback platform play in enhancing customer loyalty and creating a feedback loop with customers?