It's not just physical or digital – it's omnichannel
Over 70% of consumers use multiple channels during their buying journey, and companies that focus on omnichannel customer engagement retain nearly 90% of their customers. Are you sure your digital and physical experiences match?
Align your omnichannel customer experience by including Smiley Digital to your use of our Smiley Touch and Smiley Terminal products.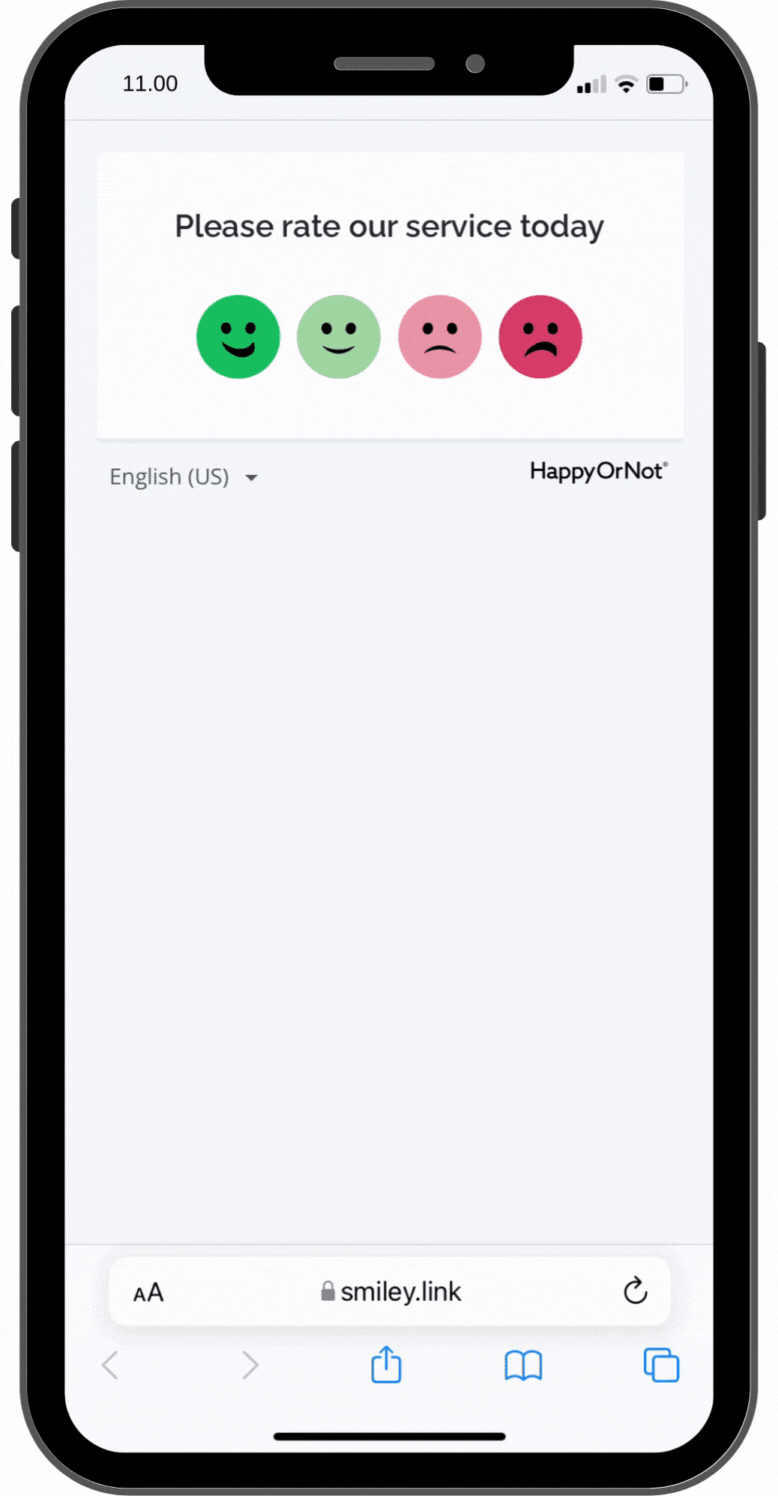 Complete view of customer experience
Identify differences in your online and in-location customer satisfaction to develop your services and ensure a consistent customer experience across channels. Here's what makes our Smiley Digital unique:

Feedback at scale
Our familiar Smiley feedback buttons give you continuous, in-the-moment feedback that you can act on.

Consistent user experience
Connect your physical and digital customer experience metrics to see the big picture.

All touch points covered
No matter where your customers interact with you – your website, email newsletters, product delivery, in-location -make sure you measure them all.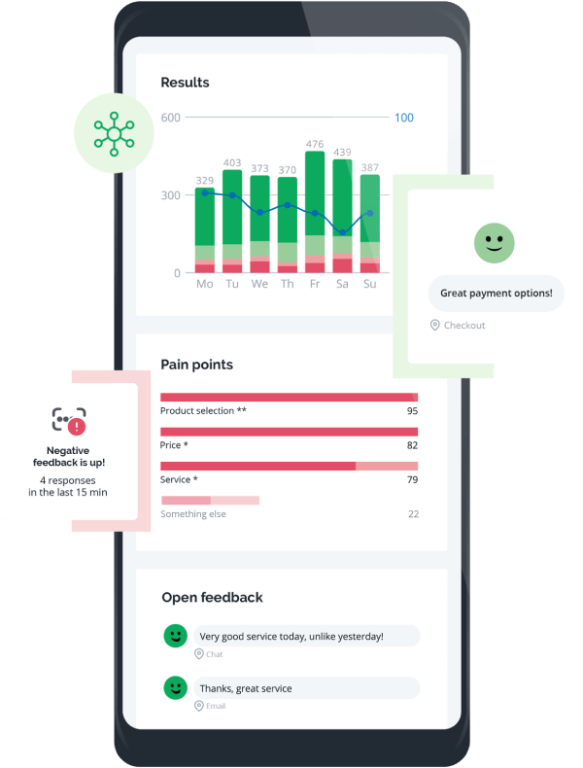 Comes with Analytics
Smiley Digital includes our easy-to-useAnalytics software that gives you an instant overview at your service performance, and the ability to dig deeper into the insights across your digital and physical touch points.
Get a continuous flow of learnings on your performance that your team can easily follow and apply.
Try our Smileys out!
Curious how they work? Take them for a test drive.
Get started
HappyOrNot provides customer feedback insights as a service based on subscription. We offer value-based expertise and consultancy to ensure you get the right solution fit for your unique needs. Collect high-volume, relevant feedback and make data-driven decisions!