Jaakko Luumi
CFO and Deputy General Secretary, World Championships 2022 and 2023 at Finnish Ice Hockey Association
Key Challenges:
Measuring fun
Receiving lots of feedback
23 000
feedbacks in 3 weeks
90%
positive feedback in
the main arena
1300
feedbacks from volunteers
with 97% positive feedback
All
experiences covered from the arenas, media centers, fan zones to volunteer lounges
Measuring 'fun' at the world championship
The 2022 IIHF World Championship was held in Finland and organized by the Finnish Ice Hockey Association. One of the core values for the championship was set as 'having fun'. Jaakko Luumi, CFO and Deputy General Secretary of the championship was searching for a way to effectively measure and report on how much fun everyone involved in the event was having, and decided to adapt the HappyOrNot solution for that purpose.
Everyone coming to the event would get to answer the simple question: "Did you have fun?"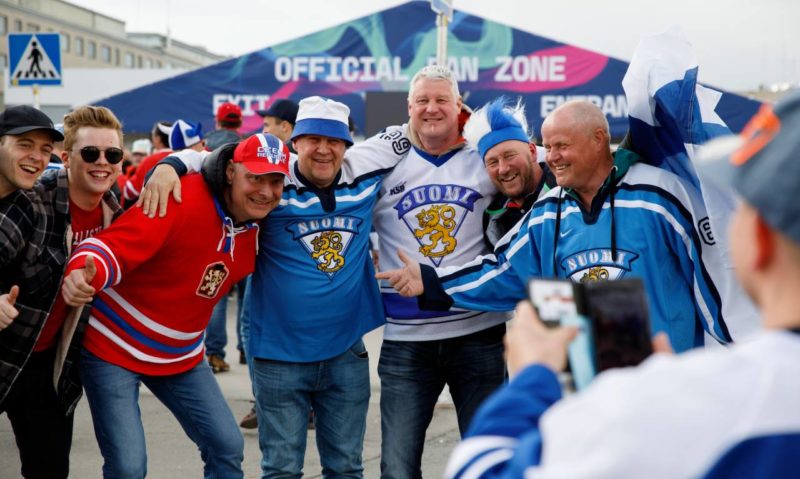 All experiences covered from fans to volunteers
The organization decided that hearing everyone's feedback was critical for the success of the event. Smiley Terminals were added not only to the arena halls and fan zones, but also to the volunteer lounge and media center. Especially volunteer feedback was important, as they were involved in nearly every role in the organization. Silja Porkkala, Sustainability Coordinator at the championship said they were positively surprised of how much positive feedback their volunteers were giving, as the volunteer lounge had one of the best results throughout the event. "Our volunteers were clearly having fun!"
23,000 feedbacks in 3 weeks
"What surprised me was how much feedback we actually received"
The first thing Silja would do every morning is check the HappyOrNot scores from the HappyOrNot app on her phone. "It was super convenient and easy to use." She liked that the results were updating in real-time, so she was able follow the results throughout the day and react if needed. It was a surprise how willing people were to give feedback. Their main fan zone alone received over 7,000 feedbacks within 3 weeks, and the event received over 23,000 Smiley presses in total.
Instant feedback valuable at large events
Before HappyOrNot, traditional email questionnaires had been used at the association's events to measure customer satisfaction. For the world championship, HappyOrNot was added as one of the ways to measure satisfaction. "The results don't overlap", Jaakko said. The problems that came up during the event were clearly visible in the HappyOrNot results, and as the issues were fixed, the results improved.
"I think instant feedback provides value to such large-scale events in addition to traditional questionnaires. Receiving lots of real-time negative feedback makes it easier to notice issues and fix them"
About the Finnish Ice Hockey Association
The Finnish Ice Hockey Association is the governing body of ice hockey in Finland. They were chosen to host the IIHF World Championship in 2022 and 2023. Their values are respect, community, having fun and thriving for excellence.