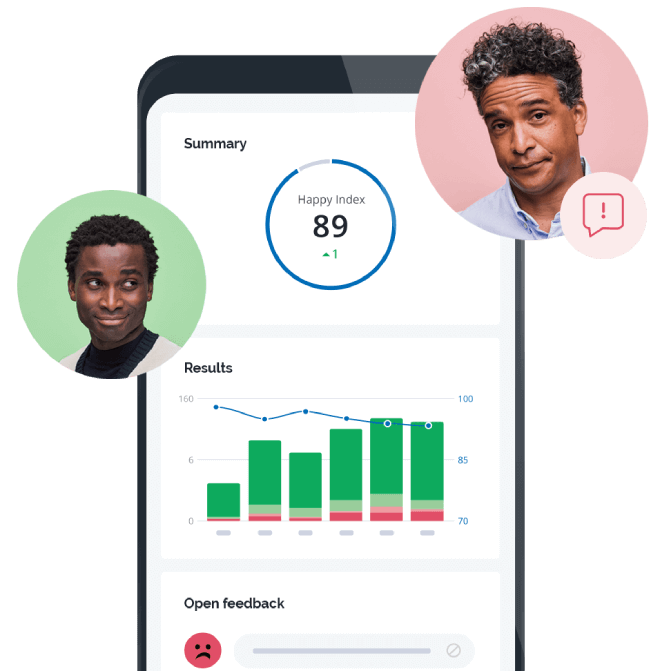 Capture emotions
The genuine feedback collected with our Smileys helps you improve customer experience and drive growth, efficiency and profit. Happy customers buy more!

3 steps to customer satisfaction
Improving customer experience is a continuous cycle of gathering high quantities of reliable feedback and taking action.
1
Capture instant feedback
Learn your customers' emotions at the
exact moment and experience point
2
Share insight
Learn together with your staff what works
and what doesn't
3
Take action
Empower your staff to use the insights
and ensure best practices
4000 clientsacross industries
We help you stay ahead of the game and focus on what matters
– your customers.