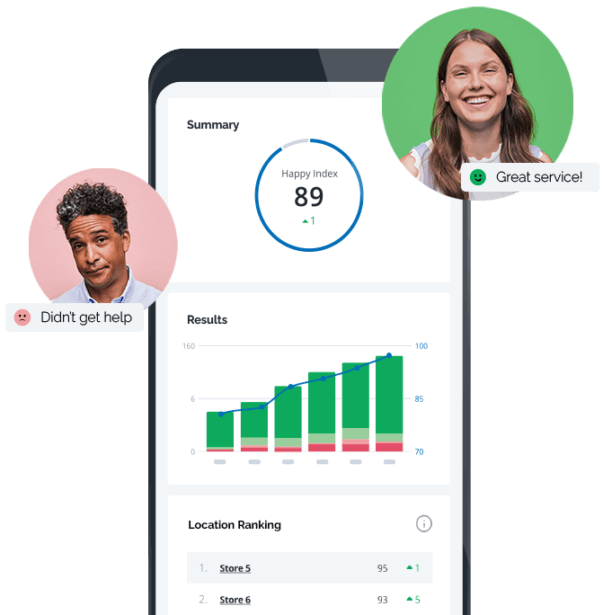 From button press to business transformation
Did you know that happy customers buy more, and unhappy customers will switch to your competitor in a blink of an eye? The genuine feedback collected with our Smileys helps you make informed decisions to boost customer loyalty, optimize your operations by eliminating blind spots, and stop revenue leakage.

3 steps to customer satisfaction
Improving customer experience is a continuous cycle of gathering high volume, reliable feedback and taking action on the insights. Our solution provides you with all the tools needed to make this process simple and effective.
1
Get loads of feedback
Let your customers share feedback instantly and easily while the experience is still fresh in their mind.
2
Learn & share
Find patterns, share insights, and engage your team to do the same. See what works and what doesn't.
3
Take action
Optimize your operations and ensure best practices for increased profitability. Repeat for continuous success.
4000 global brandsrely on HappyOrNot
We help you stay ahead of your competition and focus on what matters most—having happier customers and better business!