One second surveys
Let your customers instantly share their feedback with a simple press of a button. Know exactly when and where the feedback was given in all your busy locations.
Eliminate blind spots, discover the most burning issues, and implement best practices to improve customer experience and develop your operations.
Quick and easy feedback
Our Smileys are intuitive and quick to tap as you walk by. Capture maximum amount of feedback from visitors and passers-by at busy sites. Here's what makes our Smiley Terminal unique:

Maximum response rates
Quick, single touch, anonymous feedback.

Completely wireless
Place it anywhere without annoying cables.

Ready to use in minutes
Quick to assemble and activate.
Want even more from your customer feedback?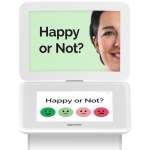 lets you discover the "why" behind feedback and understand the causes of satisfaction or dissatisfaction. Learn more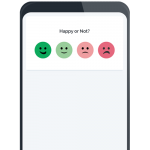 lets you ensure you deliver the same service levels across all channels. Learn more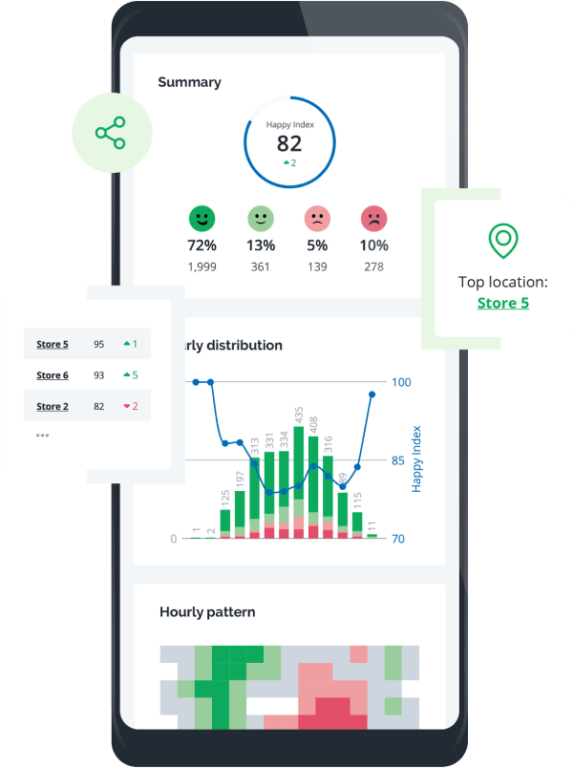 Comes with Analytics
Smiley Terminal includes our easy-to-use, Analytics software that lets you know exactly when and where your customers are happy or not.
Get a continuous flow of learnings on your performance that your team can easily follow and apply.
Try our Smileys out!
Curious how they work? Take them for a test drive.
Get started
HappyOrNot provides customer feedback insights as a service based on subscription. We offer value-based expertise and consultancy to ensure you get the right solution fit for your unique needs. Collect high-volume, relevant feedback and make data-driven decisions!