Optimize
menu choices and quality

for profitability and repeat business
HappyOrNot's food service customer satisfaction kiosks helps you increase your market share in a competitive industry and optimize your services for higher customer lifetime value.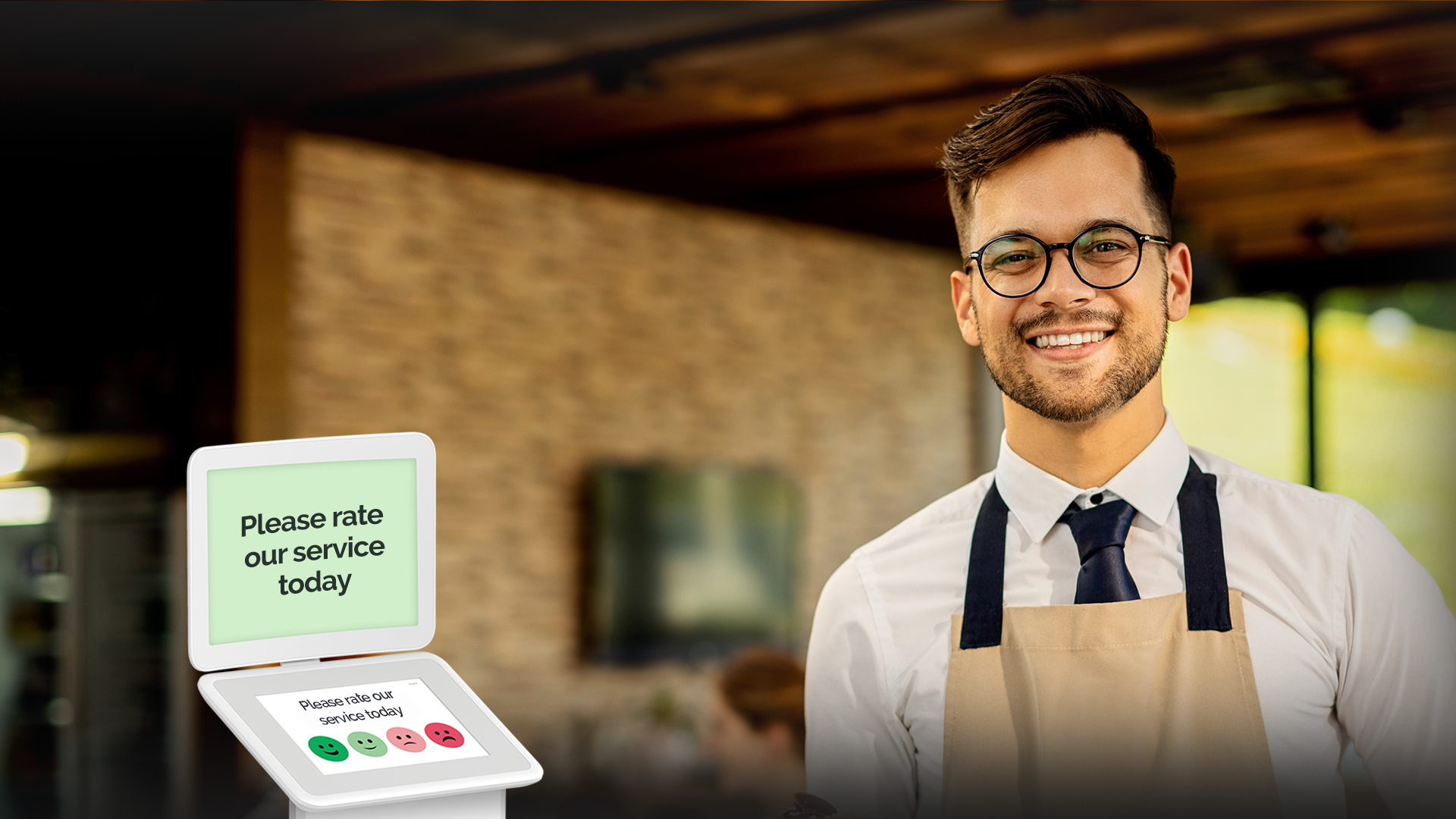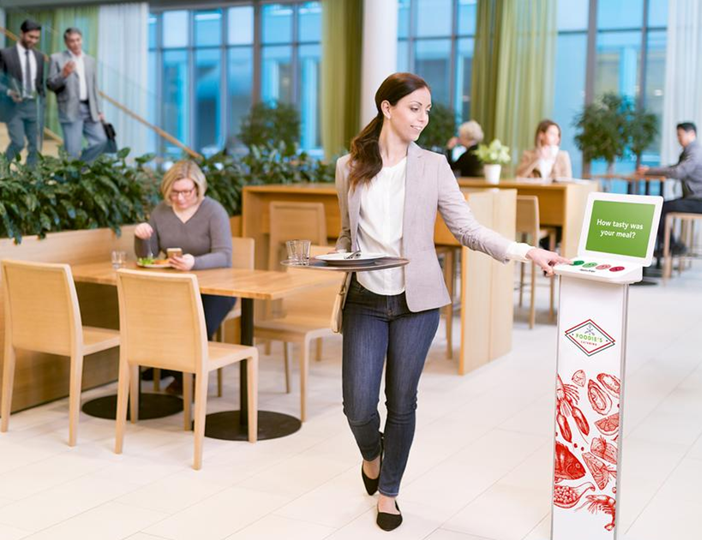 Collect feedback with HappyOrNot's
food services solution
With our instant feedback terminals, you can connect guest feedback with the time, place, and reason. This lets you understand what it takes to create a positive experience through menu items, delivery, service, and overall quality. 
HappyOrNot surveys provide sharing and collaboration capabilities for all insights collected, allowing you to share trends with your team and identify issues or bottlenecks to help you retain customers for longer. 
How HappyOrNot turns feedback into
happy guests
HappyOrNot's food services feedback platform is the best way to collect responses from guests and turn their feedback into long-term benefits for your business. Our solution empowers every team to work together to improve the business, from marketing teams working on the brand to chefs enhancing food quality and sustainability. 
How It Works

Collect feedback
Let your guests share feedback instantly and easily while the experience is still fresh in their minds.

Analyze
data
Find patterns, share insights, and engage your team with our clear dashboard highlighting key metrics and KPIs.

Make informed decisions
Make data-driven decisions that improve customer satisfaction, loyalty, and referrals and drive long-term growth.

Optimize services
Use the insights to optimize processes, menus, and services to ensure best practices for increased profitability.
Trusted customer experience management for meal services
HappyOrNot helps you optimize resources and deliver memorable experiences across multiple locations. Capture positive and negative feedback from your guests and join over 4,000 brands using HappyorNot's real-time customer feedback solutions to establish lasting relationships and build loyalty.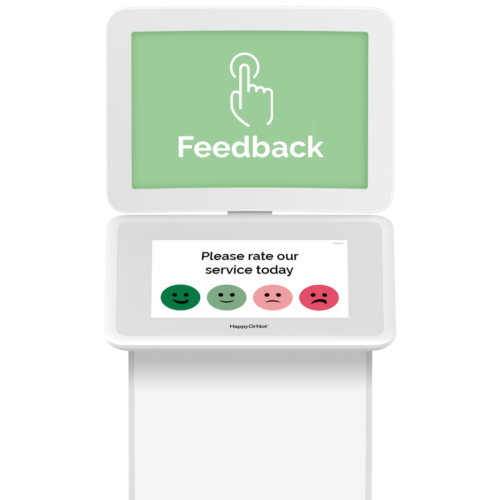 Track and improve guest satisfaction
with data
The single Analytics dashboard provides food service companies with instant feedback data, allowing you to focus on optimizing your menu choices and quality with cost. With the power of artificial intelligence, HappyOrNot lets you optimize resourcing, food wastage and customer requirements and provides real-time insights, ensuring easy access to  data to improve service quality   
With managed services available, HappyOrNot supports food service businesses in effectively managing the solution, interpreting results, and educating the team to enhance the overall guest experience.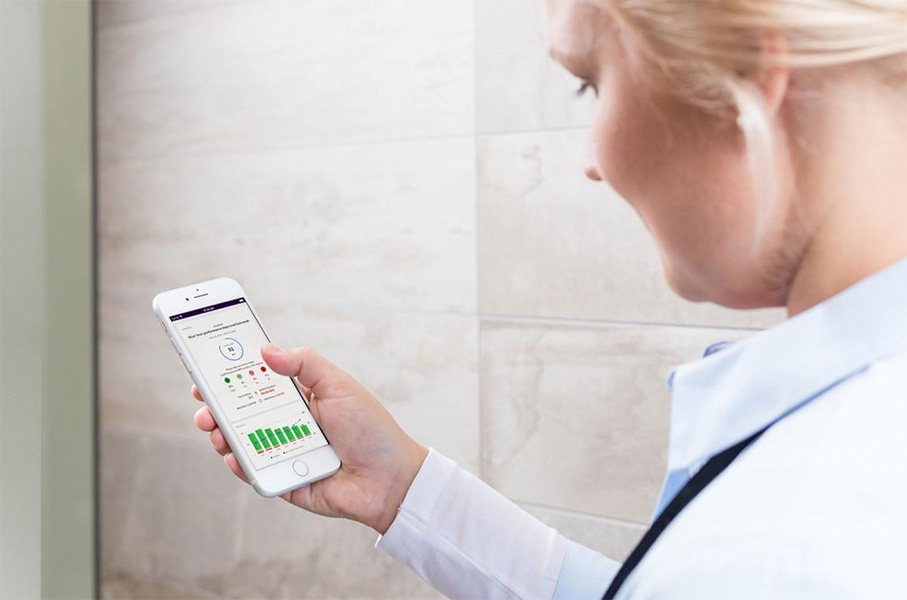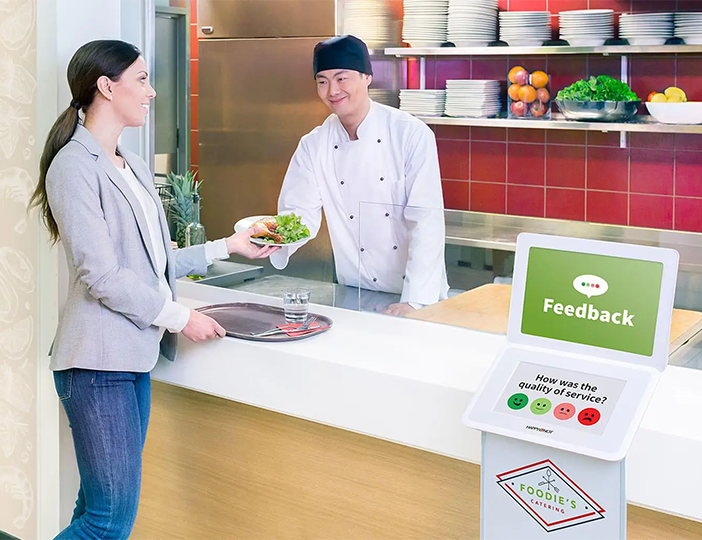 The importance of
guest feedback

for food service operators

The highly competitive business environment food service operators operate in calls for real operational efficiency combined with guest satisfaction. By collecting continuous guest feedback, you can 
Better understand what your guests really value

 

Find the best balance between menu choices, food quality, and cost

 

Optimize inventory, minimize food wastage, and improve sustainability

 

Secure return visits and gain good word of mouth to attract new guests 

 
Customer experience success stories
Our case studies demonstrate how HappyOrNot's feedback software and online survey tools have helped service businesses collect and review valuable feedback, make data-driven decisions, and stay ahead of the competition in a demanding business space.   
HappyOrNot's food services feedback system
Capture instant customer feedback effortlessly with HappyOrNot's cutting-edge Smiley face feedback devices and analytics system. Foresee potential issues before they occur and gain real-time visibility into the time, place, and reasons behind guest feedback to foster continuous improvement. 
Keep your guests coming back for more
Transform your business with real-time surveys and collect customer insights from intuitive responses that guests can leave with one click of a Smiley button and keep your feedback loop going.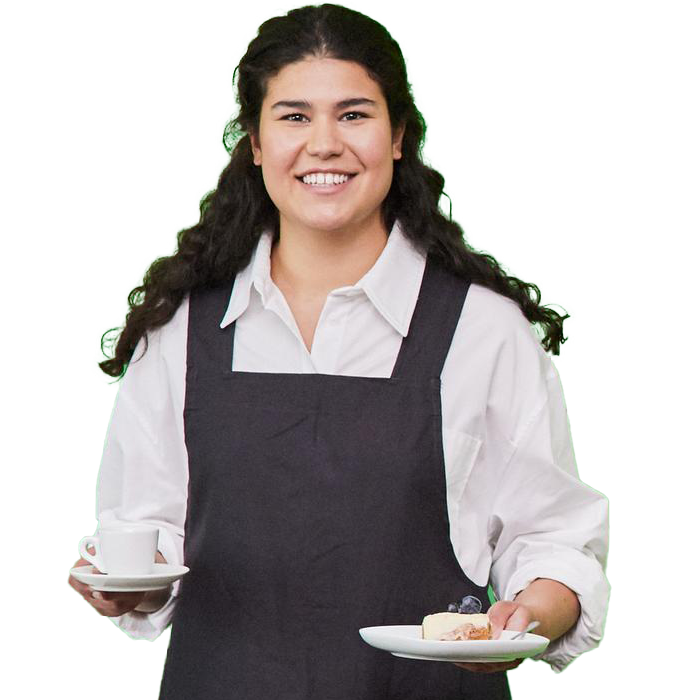 Frequently Asked Questions
What's a food service customer satisfaction survey?
Can I use HappyOrNot feedback solutions on my website?
What's the best location for HappyOrNot terminals?
What survey questions should I include in my feedback survey?
Can HappyOrNot be used in dine-in businesses?
Can I check customer feedback in the app?