Get faster results with customer feedback as Managed Service
HappyOrNot Managed Service provides your business with a complete solution to transform your customer experience. We'll measure and analyze your feedback for you while you sit back and enjoy the profits!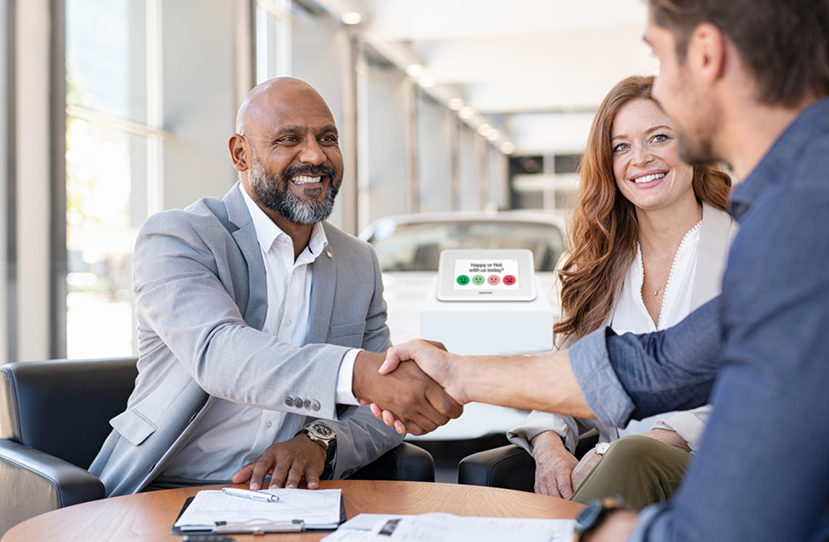 How it works
Our feedback management expertise lets you take advantage of our three core services to help you get the most out of customer feedback: Measure, Analyze, and Educate. Your customer experience data is measured and analyzed with training and support to help you turn feedback into actions that your business can take today.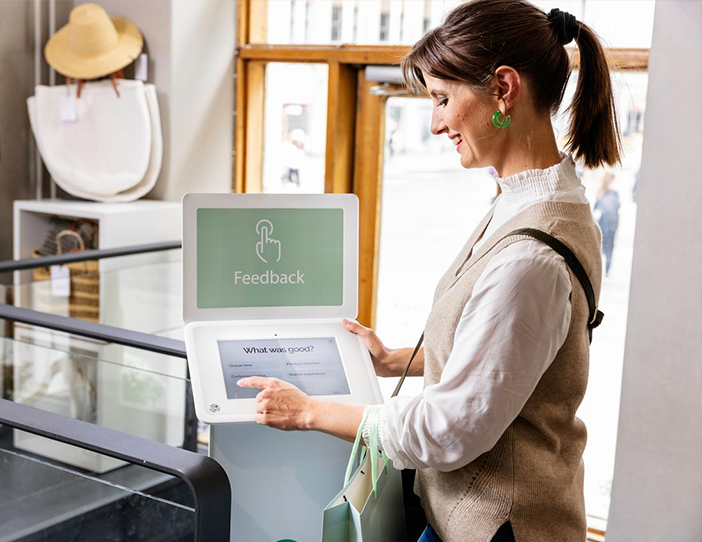 Measure - Optimize feedback collection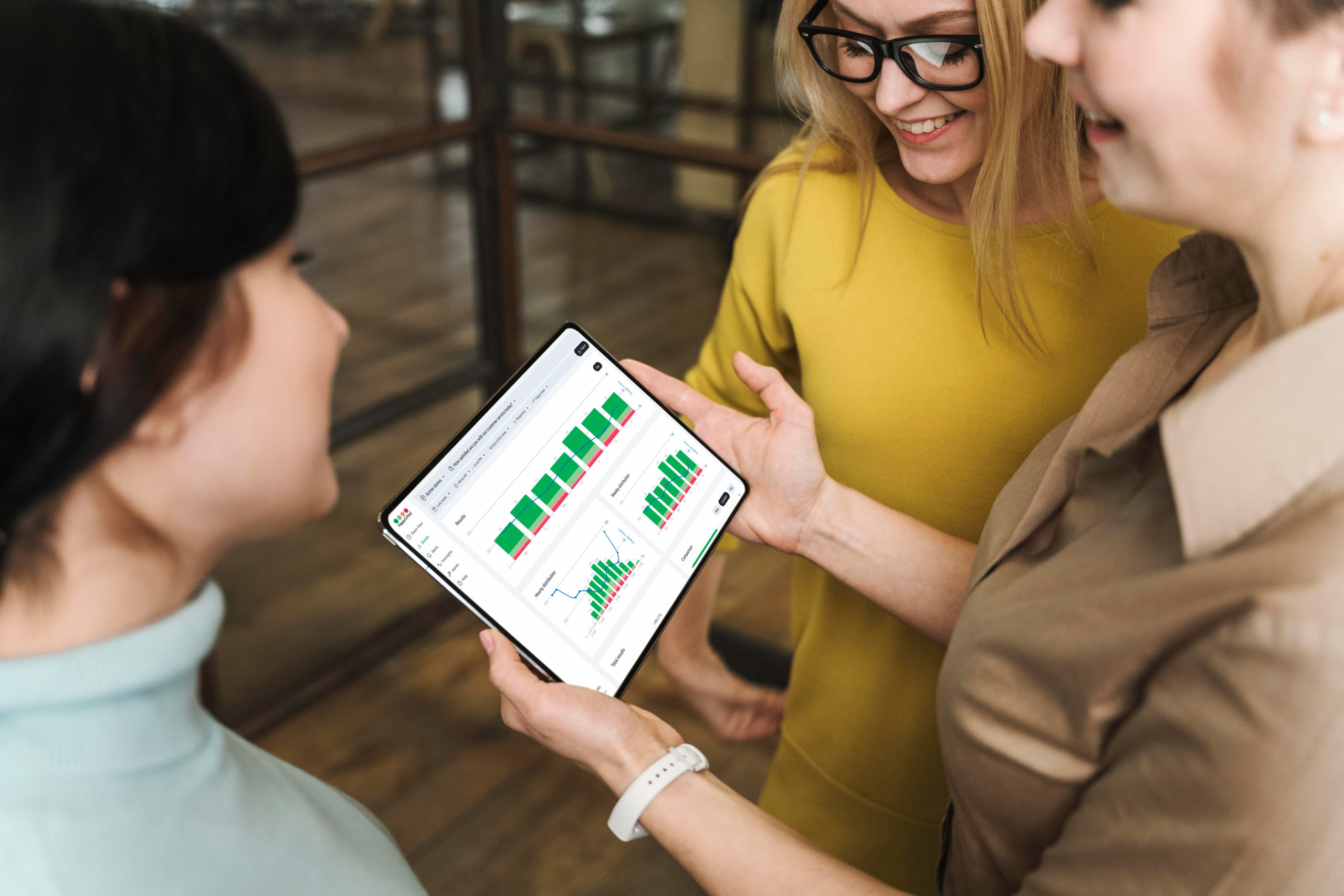 Analyze - Uncover hidden insights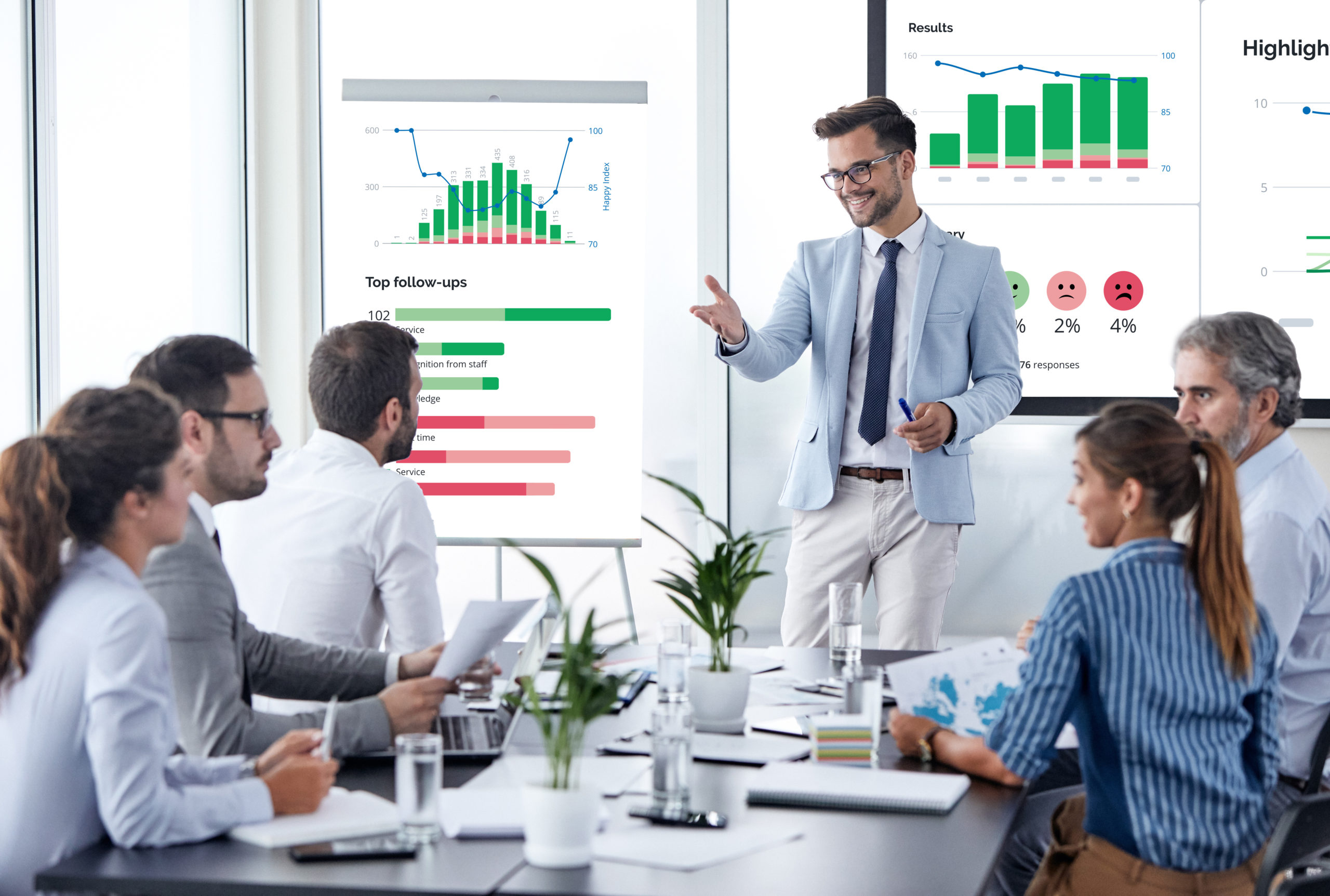 Educate - Drive business transformation
Why Choose HappyOrNot Managed Service?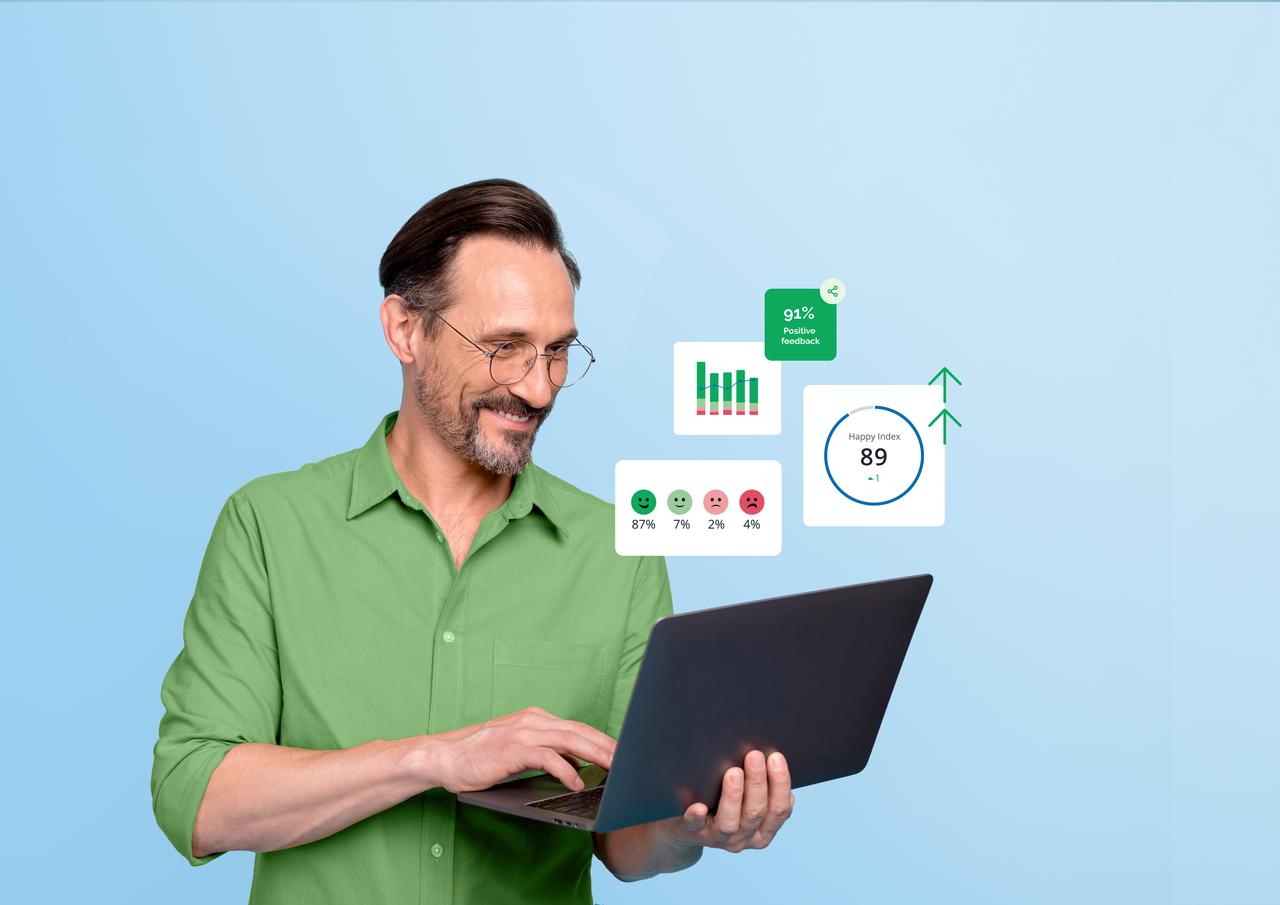 Our goal is to empower retail, services, and healthcare businesses like yours to boost customer satisfaction, drive growth, and increase revenue.
Proven expertise – Benefit from our years of experience in feedback management and customer satisfaction.
Industry-focused solutions – Our specialized services cater to the unique requirements of retail, services, and healthcare sectors.
Advanced analytics – Gain a deeper understanding of your customers with the help of our team using cutting-edge analytics tools.
Real business transformation – Turn insights into tangible results, driving revenue growth and transforming your business.
Optimal response rates – Capture in-moment, relevant feedback with our dedicated resources and strategies.
Training and advisory services – Implement changes and adapt to evolving customer needs with our expert guidance.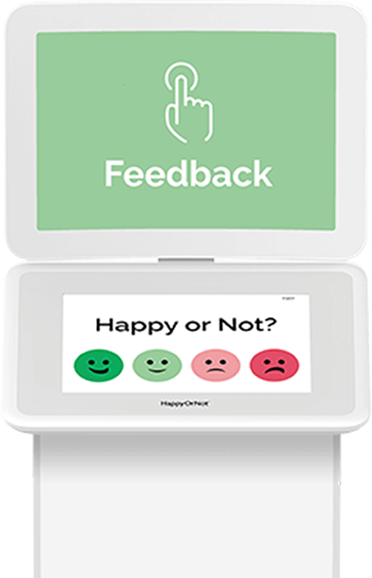 Unlock the full potential of customer feedback
HappyOrNot Managed Service enables you to harness the power of customer feedback to elevate your business. Free your team to drive action and change while we handle the surveys, analysis, and impactful insights. Join leading retail, services, and healthcare organizations in transforming customer experiences and achieving remarkable growth. Contact us today to accelerate your journey towards success.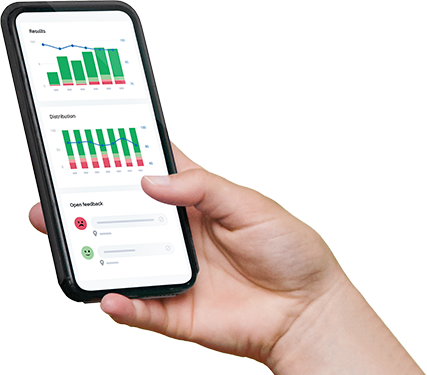 Explore your personalized solution today
We believe that business success should be available to every company looking to create an improved customer experience. Our Managed service provides the fastest way to success. We offer solutions tailored to each company's needs, regardless of their business objectives or budget.
Frequently asked questions
What types of businesses can benefit from HappyOrNot customer satisfaction survey tools?
How can HappyOrNot customer satisfaction surveys be implemented in my business?
What types of customer data can you analyze?
Will your services help me increase customer loyalty?
How long does it typically take to see improvements in customer satisfaction after implementing HappyOrNot recommendations?
Can HappyOrNot services be customized to fit my specific business needs and budget?
What kind of support and resources does HappyOrNot provide to help me make the most of my customer satisfaction survey data?
Are there any case studies or success stories I can review to see how HappyOrNot services have helped other businesses improve their customer satisfaction?