Increase service industry
profits

with HappyOrNot's customer satisfaction system
Increase customer loyalty and customer lifetime value with HappyOrNot's customer satisfaction tool in service industries to drive long-term growth for your organization and surpass the competition. 
Why is customer satisfaction in service industries important?
Satisfied customers not only provide repeat business but they also become loyal customers who advocate for your brand.  Gain valuable insights into customer needs and preferences by collecting customer feedback instantly through the best customer satisfaction software. Improve customer service, exceed customer expectations, engage and motivate staff, manage your reputation, and meet or verify service-level requirements. 
Customer-centric companies are 60% more profitable than others
of buyers are willing to pay more for excellent customer experience
told friends about a great customer service experience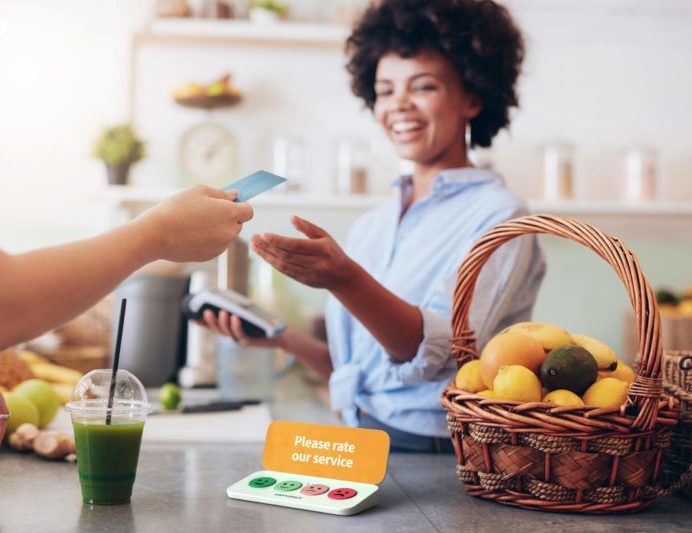 Start collecting
customer feedback

in service based industries with HappyOrNot

HappyOrNot offers a market-leading survey solution that enables service based businesses to gather feedback and measure overall customer satisfaction.

Using HappyOrNot's intuitive and user-friendly Smiley faced feedback kiosks and analytics platform, businesses can collect customer insights and improve customer satisfaction by taking actionable steps based on the feedback received.  

With our unified customer experience platform, customer service teams can improve their daily operations and build customer loyalty through excellent customer service
How HappyOrNot maximizes customer service experiences
HappyOrNot provides service based businesses with a simple and intuitive system for collecting feedback to help them identify improvement areas and capitalize on growth opportunities, which increases the overall customer lifetime value. Our solution allows service companies to analyze patterns, share insights, and focus on KPIs that drive long-term growth. 

Collect feedback
Let your customers share feedback instantly and easily while the experience is still fresh in their mind.

Analyze
data
Find patterns, share insights, and engage your team with our clear dashboard that highlights key metrics and KPIs.

Make informed decisions
Make data-driven decisions that improve customer satisfaction, loyalty, referrals, and drive long-term growth.

Optimize services
Use insights from the feedback to optimize processes and ensure best practices for increased profitability
Reduce negative feedback
by 40%

in the first year

Approachable, anonymous, and easy to use, our feedback management tools are designed to collect maximum reviews in all physical and digital experience points. Our service industry customers have been able to make more happy customers by:  
Increasing customer loyalty 

 

Rising referral rates 

 

Standing out from other service providers with memorable experiences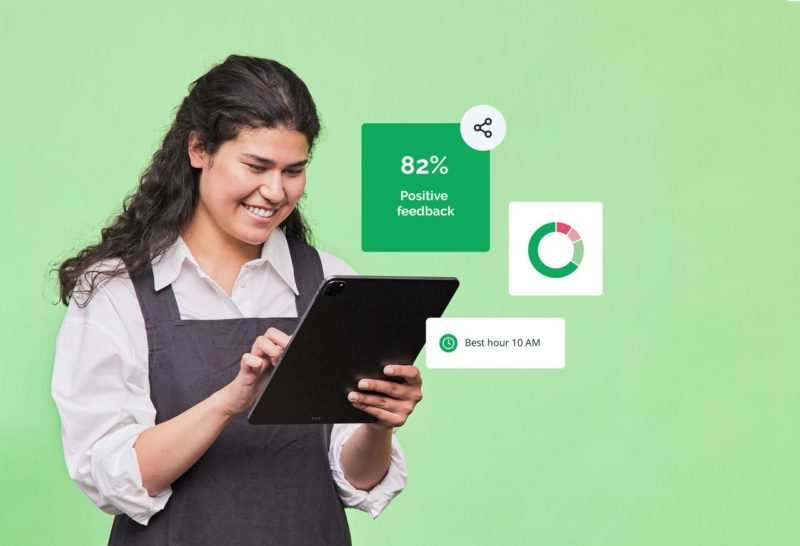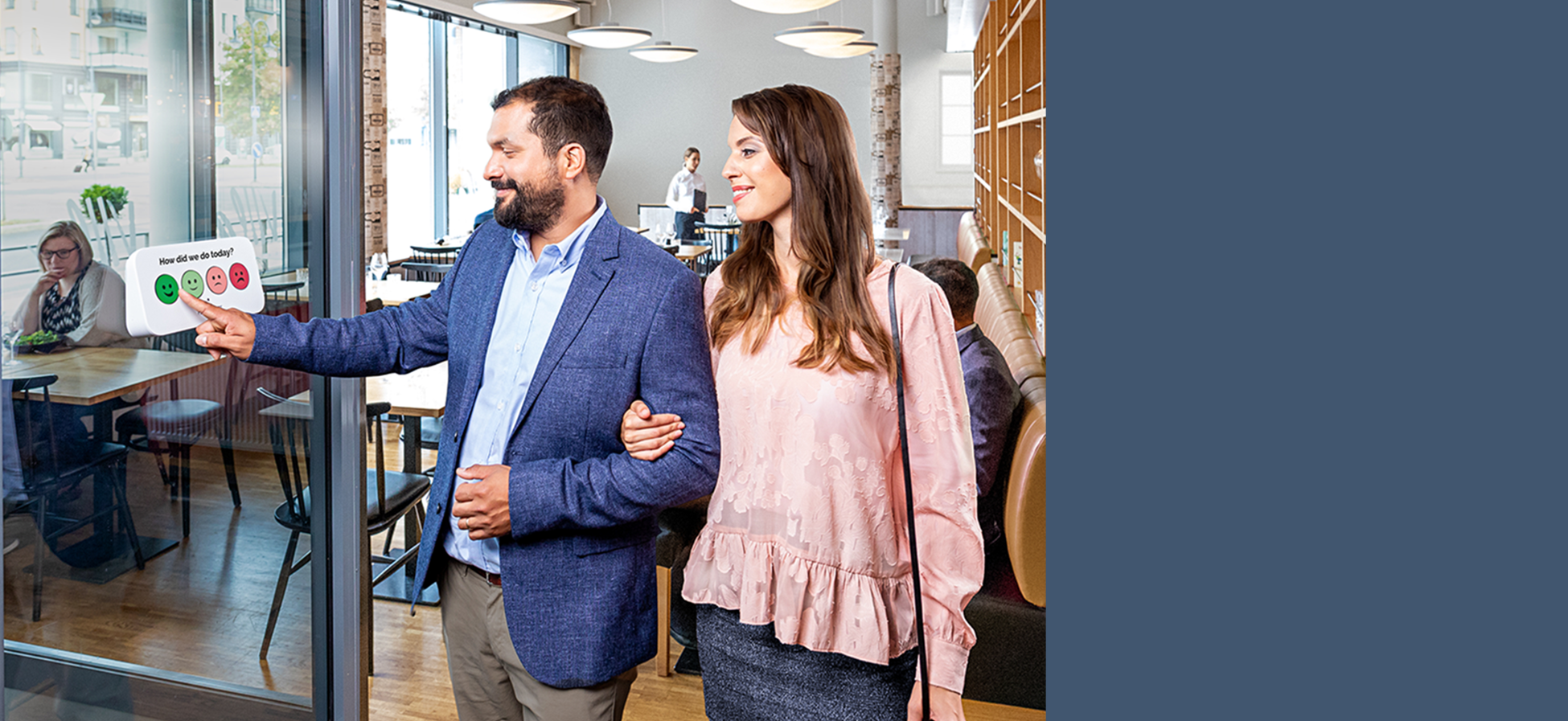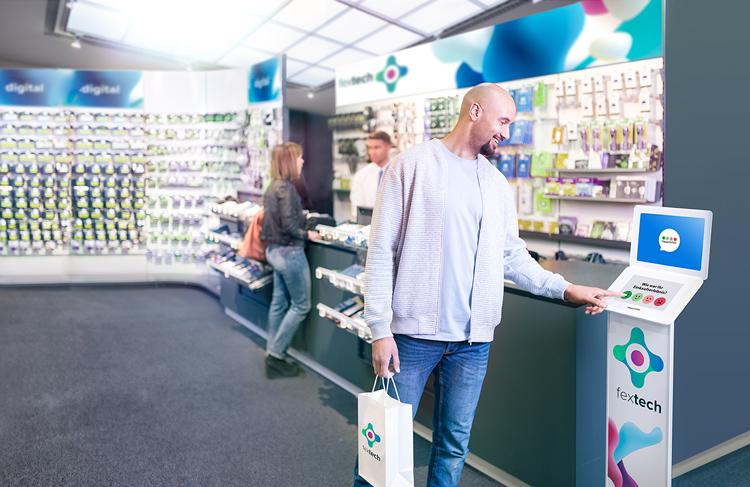 Measure customer satisfaction and
improve

your service operations

HappyOrNot helps you optimize resources and deliver memorable experiences across multiple locations. Capture positive and negative feedback from your clients and join over 4,000 brands using HappyorNot's real-time customer feedback solutions to establish lasting relationships and build loyalty.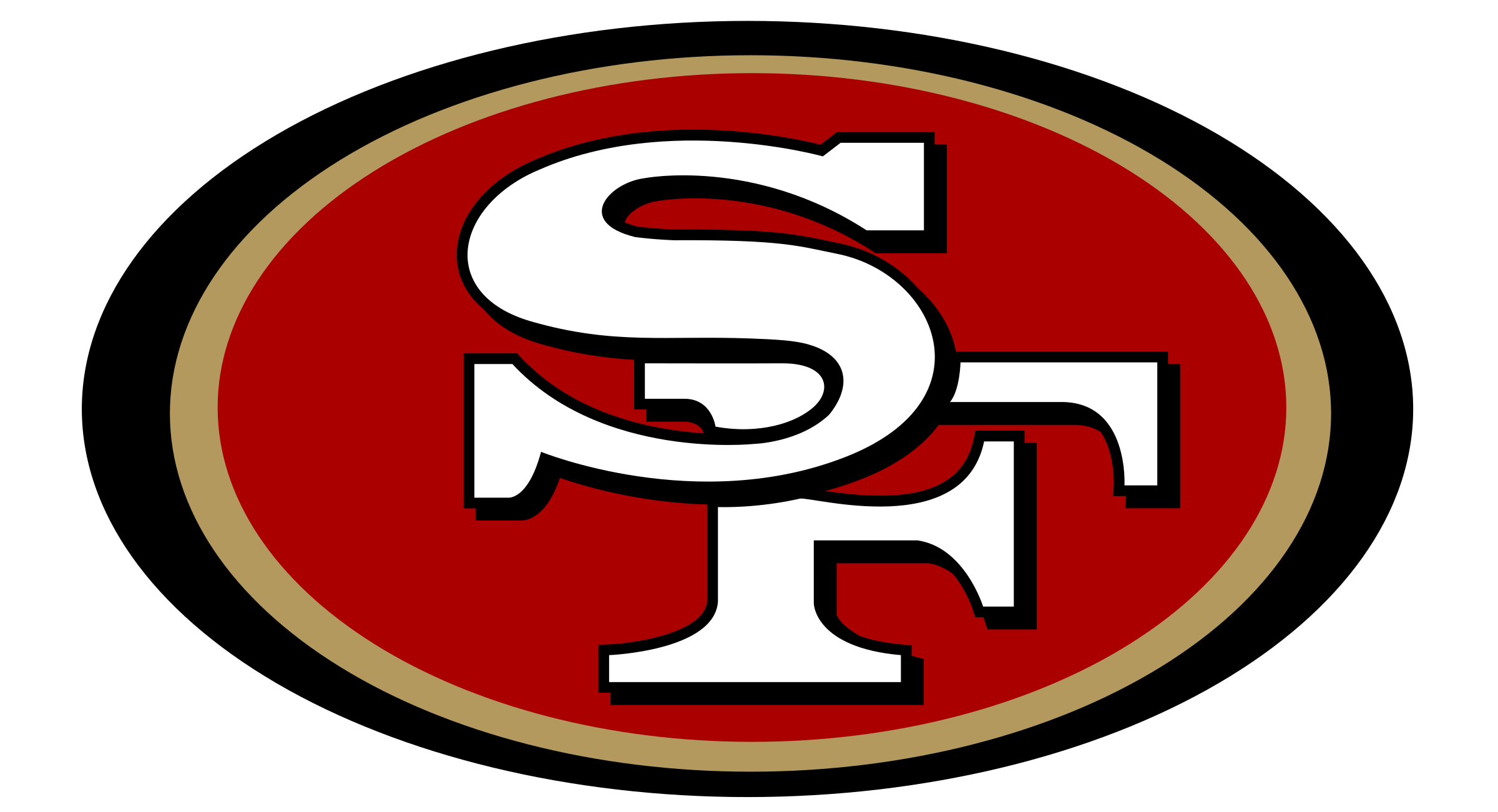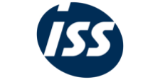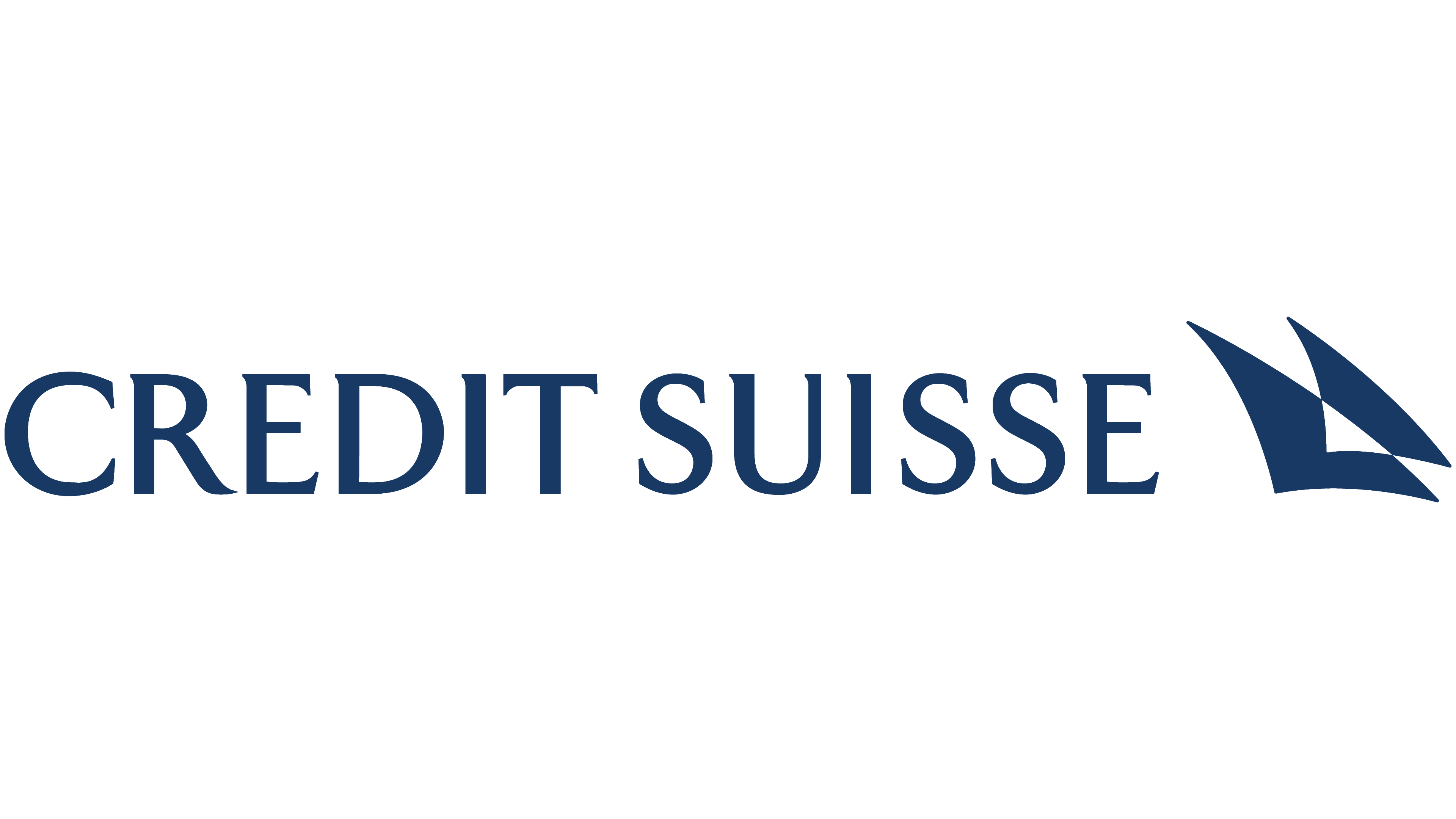 Customer experience success stories
Our case studies demonstrate how HappyOrNot's feedback software and online survey tools have helped service businesses collect and review valuable feedback, make data-driven decisions, and stay ahead of the competition in a demanding business space.   
Keep your customers coming back for more
Transform your business with real-time surveys and collect customer insights from intuitive responses that guests can leave with one click of a Smiley button and keep your feedback loop going.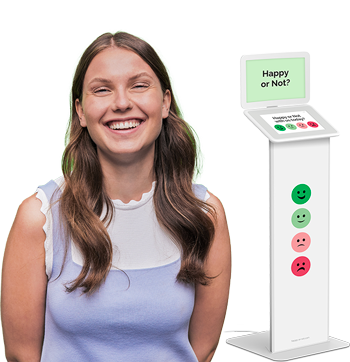 Frequently Asked Questions
How can customer satisfaction impact service-based industries?
How does HappyOrNot's platform help in collecting customer feedback?
What are the benefits of utilizing HappyOrNot's feedback analytics solution?
How does HappyOrNot help in increasing customer satisfaction survey responses?
How can HappyOrNot contribute to increasing customer lifetime value?