Increase sales


for your automotive dealership
Capture real-time feedback and get valuable insights to improve customer satisfaction and optimize your business toward high-cost purchases and increase the lifetime value of service and sales.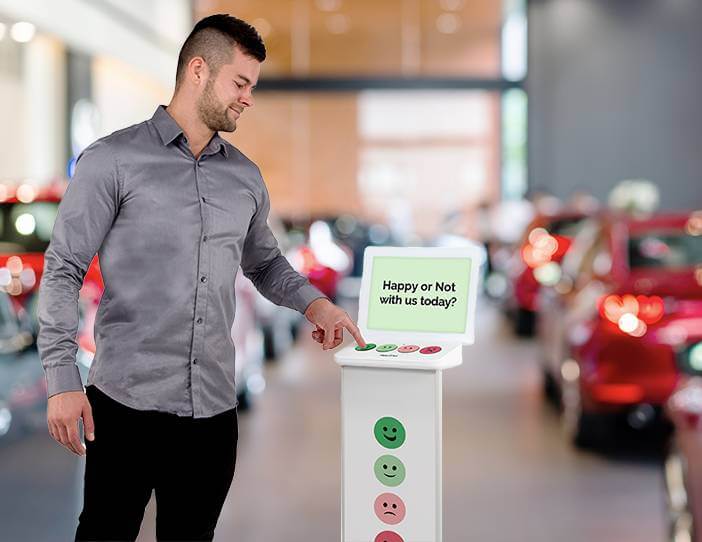 Easy-to-Use feedback solution for automotive industry
Our solution is incredibly user-friendly and can easily integrate into any business in the automotive industry, including car, RV, boat, motorcycle, ATV dealers, and more. In just 4 steps, you can collect feedback from all showroom visitors, companions and advisors, and learn what they need to close the deal.
How It Works

1
Set up
Place the Smiley terminals in strategic locations of your dealership

2
Collect
Collect feedback at the moment of engagement throughout your customer's journey

3
Analyze
Analyze the data to gain valuable insights into customer needs and preferences

4
Optimize
Optimize your operations to increase sales and enhance the customer experience
Trusted by over 4000 brands, including leading automotive businesses
The HappyOrNot solution is trusted by over 4000 brands, including leading businesses in the automotive industry. By using HappyOrNot, you can ensure your team provides a buying experience that aligns with your customers' needs and preferences, making it easier to optimize operations for increased lifetime value.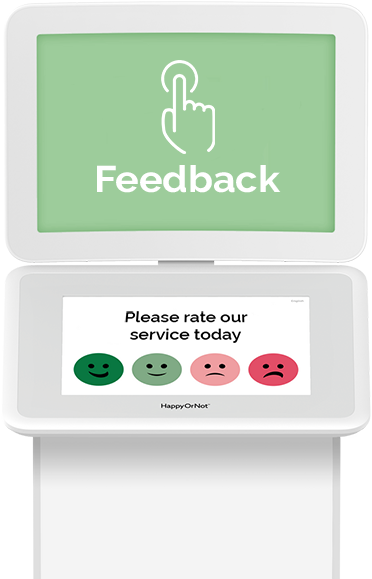 The perfect feedback solution for your automotive dealerships
Capture instant customer feedback effortlessly with our cutting-edge Smiley face feedback devices. Whatever your business's unique needs, our wide range of Smiley products have a perfect match for you to optimize feedback collection.
Hear from our satisfied automotive industry customers
Our HappyOrNot solution have helped countless businesses in the automotive industry optimize their operations, increase sales, and enhance the customer experience of both car buyers and maintenece services customers. But don't take our word for it. Here are just some of the testimonials from our satisfied automotive customers.
Fuel your automotive business with HappyOrNot
Become a market leader in your area and beyond by becoming the go-to automotive dealership customers want to go back to.