Demonstrate
good patient care

with the HappyOrNot hospital feedback tool
Increase patient satisfaction by using continuous, instant feedback insights and boost service reputation, improve quality of care, and secure increased funding – all in a single dashboard.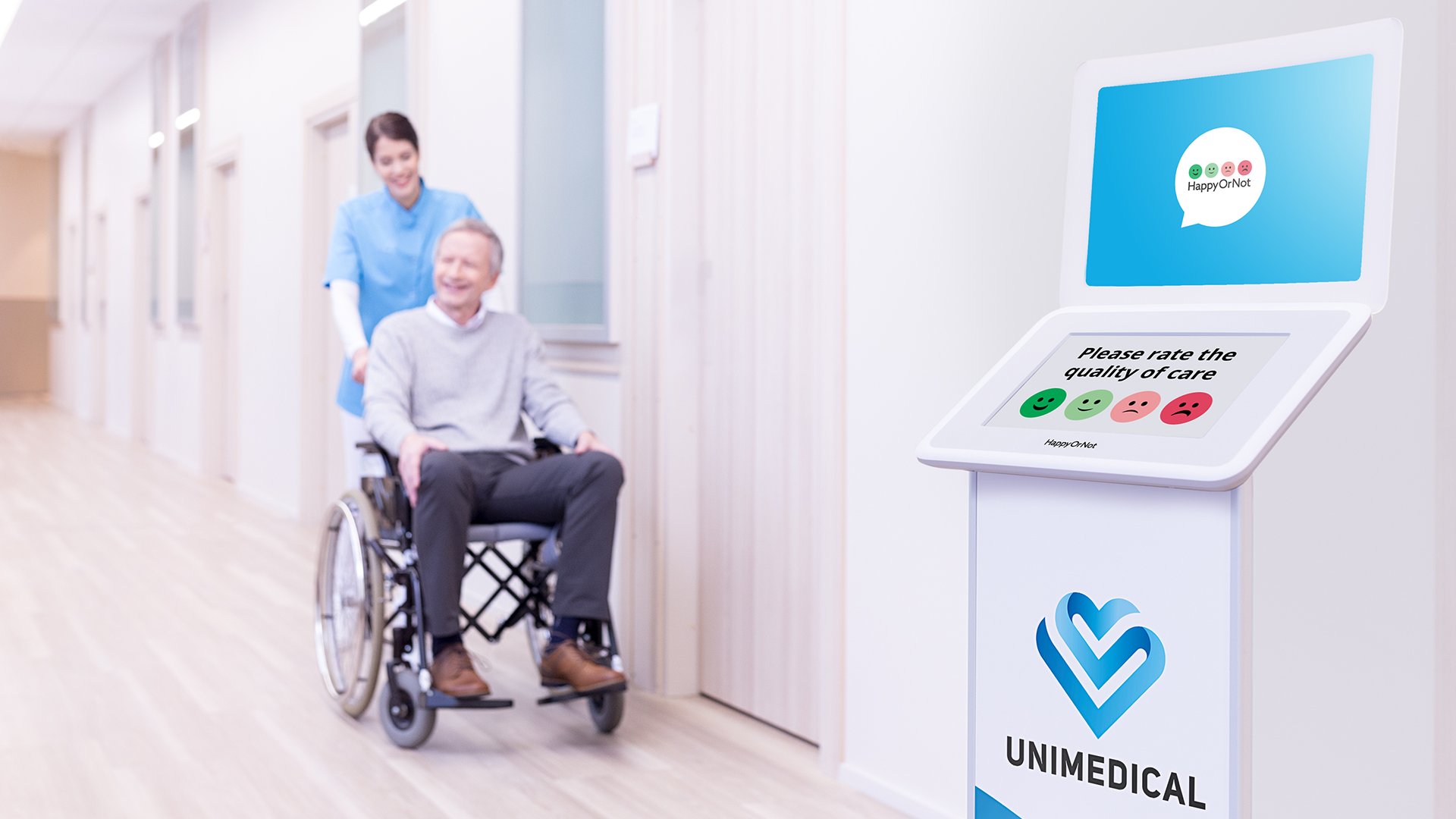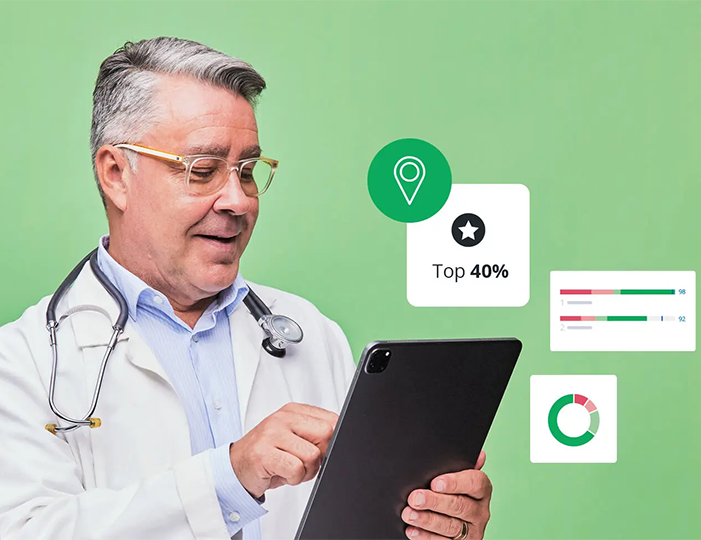 Satisfied patients =
more revenue
HappyOrNot's solution brings significant value to hospitals, leading to more revenue through improved patient satisfaction scores and reviews. By improving HCAHPS ratings and building a better reputation, hospitals can attract more patients and increase potential funding. 
The in-moment patient feedback data helps healthcare providers quickly identify improvement areas, validate changes, and adapt to evolving patient needs. With HappyOrNot, hospitals can better ensure patients' expectations are met, enhancing the quality of care physicians and staff members provide.
The
easiest

way to collect patient feedback

Improve patient experience and discover how to turn any bad review into an opportunity to improve with HappyOrNot. 
How It Works

Easy-to-use
Get instant feedback from patients and visitors throughout the day to identify trends and ways to optimize care.
Continuous
Automatically connect feedback with emergencies and events to learn how patients feel along their journey.

Full coverage
Actively listen to both visitors and patients about their experience with your care services to find ways to improve.

Detailed data
Instantly discover the answers to key questions, like wait times, scheduling, staffing, to promptly address issues.
Trusted by healthcare providers globally
HappyOrNot has helped over 4000 brands worldwide, including many healthcare providers, to improve their patient experience and quality of care. Our solutions have been proven to be effective in supporting hospitals to make informed decisions on how to optimize overall patient care, boost reputation, and increase patient satisfaction scores.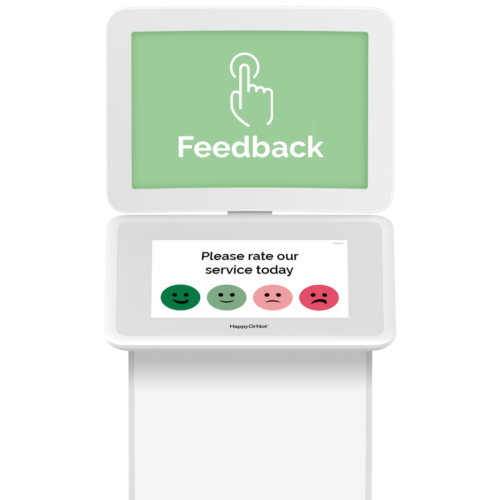 Patient
satisfaction

online and in hospitals 

By collecting feedback data through patient surveys and online reviews, hospitals can understand patients' concerns and expectations, leading to improved patient care and increased patient satisfaction.  

HappyOrNot's real-time feedback feature empowers healthcare organizations to develop better processes, enhance communication, and improve overall healthcare quality, ensuring a positive online reputation and attracting prospective patients.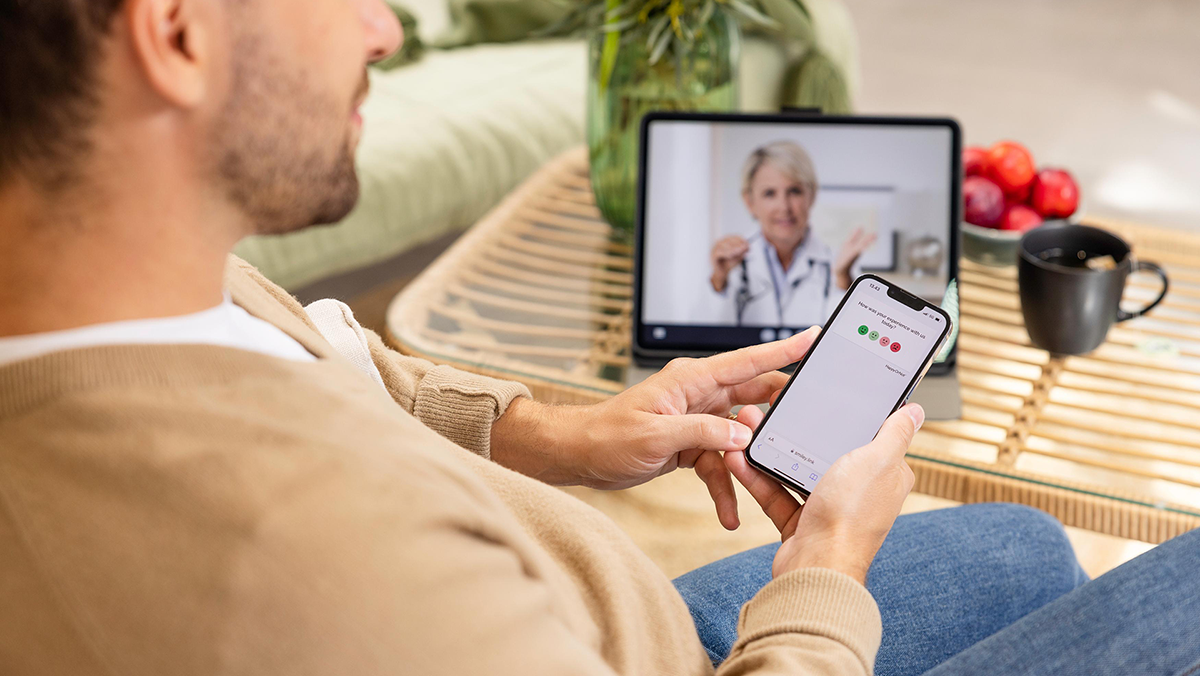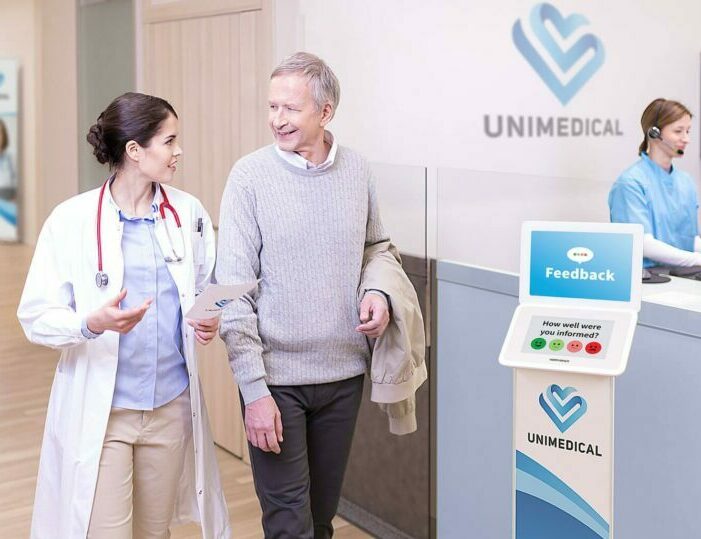 Improve

patient experiences

in hospitals with HappyOrNot
By gaining insights into care transitions and communication between all stakeholders, healthcare providers can improve patient preparedness for home transitions and optimize overall care, attracting and retaining more satisfied patients.  
With the ability to identify trends using real-time patient feedback data, hospitals can: 
reduce waiting times, improve processes

,

and enhance experiences

 

attract and retain patients and staff

 

reward staff for excellent quality of care 

improve reputation,

HCAHPS scores and boost business
Enhance the patient experience with
cutting-edge technology
Transform patient insights into real business growth by driving more revenue and optimizing business performance. Our Analytics platform ensures optimal response rates with dedicated resources and strategies, capturing in-the-moment feedback for meaningful improvements.  
Implement changes and adapt to evolving patient needs with expert training and advisory support to elevate your health provider's reputation with positive online reviews, attracting new patients and securing approval from key stakeholders.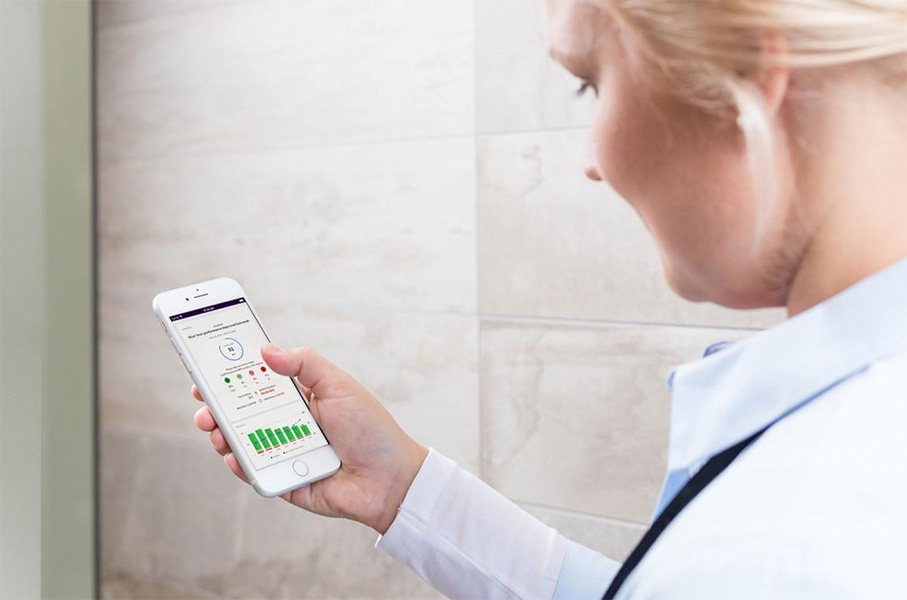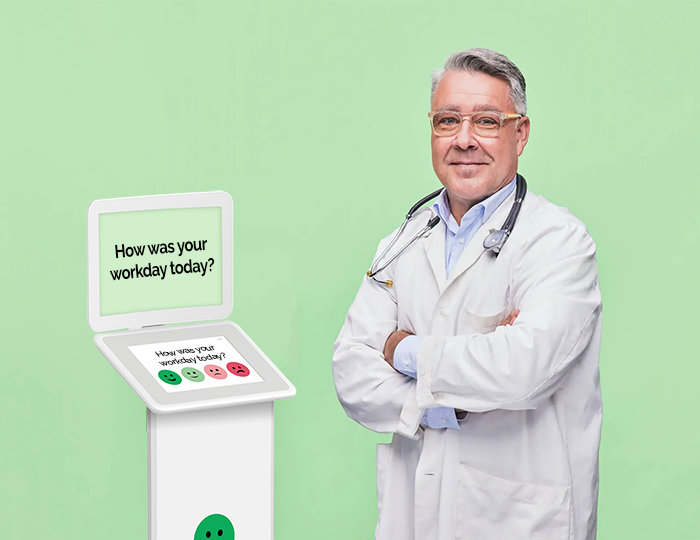 Boost the
employee experience

for improved patient satisfaction

With our advanced feedback system, hospitals can measure both patient satisfaction and employee experience using the same tool.

By actively listening to the concerns and feedback of staff members, healthcare providers can identify areas of improvement within their workforce, such as training needs, workflow optimization, or process enhancements, leading to motivated and happy employees that are better able to provide quality care. 
Patient experience success stories
With extensive industry experience in measuring and managing feedback for the healthcare sector, HappyOrNot is well-equipped to address the unique needs of medical practices and health centers. Hear how HappyOrNot's feedback software and online survey tools have helped our customers collect and review valuable feedback, make data-driven decisions, and stay ahead of the competition.
HappyOrNot hospital feedback platform
Our cutting edge solutions enable instant feedback from patients and visitors. With advanced analytics and data-driven methods, you gain the ability to transform insights into actionable improvements to boost your patient satisfaction scores.
Collect continuous patient feedback with HappyOrNot
Embrace the power of positive patient feedback to develop better processes, enhance communication, improve overall healthcare quality, attract prospective patients, and boost scores!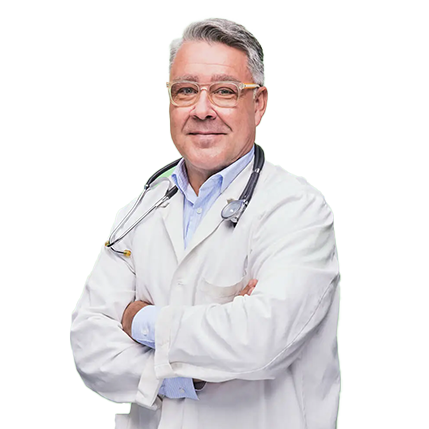 Frequently Asked Questions
What is a hospital reputation management system?
Can you turn negative feedback into positive patient reviews?
Is there a way to predict what patients expect from a healthcare provider?
Are review sites important when it comes to attracting potential patients?
Why is the Smiley rating better than the star ratings?