The engine behind our Smileys
HappyOrNot Analytics allows you to set your targets, analyze patterns, and predict future performance to be one step ahead. Empower your team by sharing the results, collaborate in real-time to fix issues, and act on data to improve your performance.

Easy analytics
Set your targets, pinpoint issues, and predict performance.

Collaborate in real-time
Empower your team to make improvements that can be measured and verified.

Share & engage
Make customer experience a priority throughout your organization.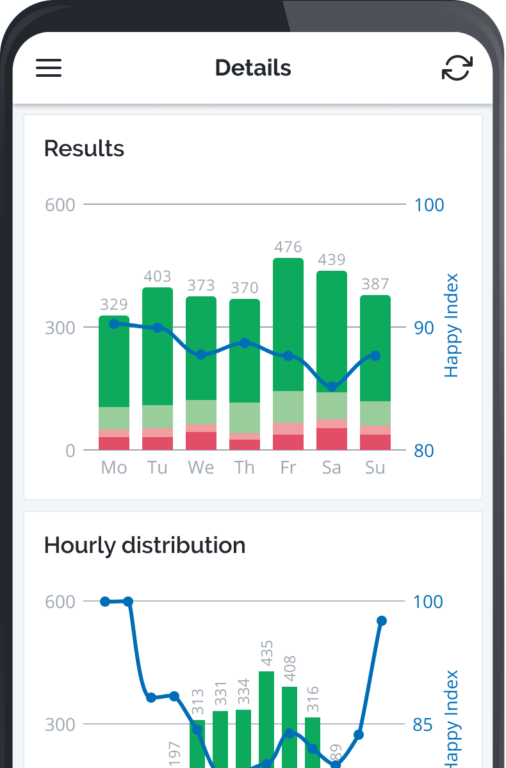 Compare
Compare your performance by site, weekday, or time of day.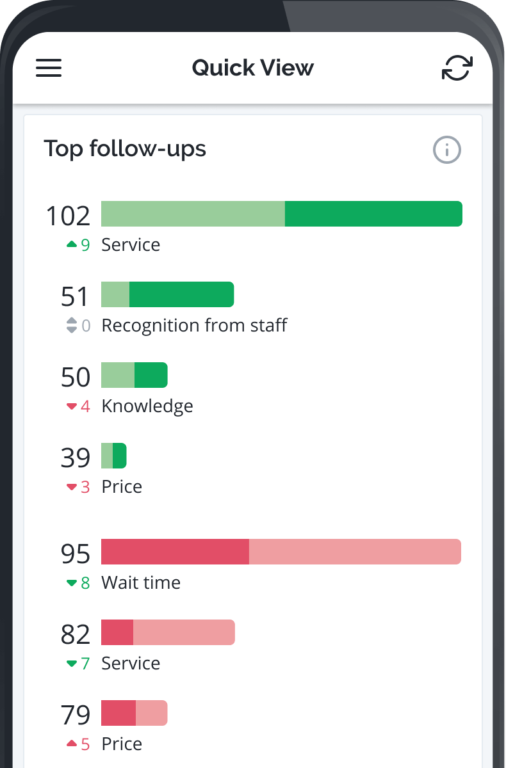 Analyze
Quickly identify main highlights and pain points in your service.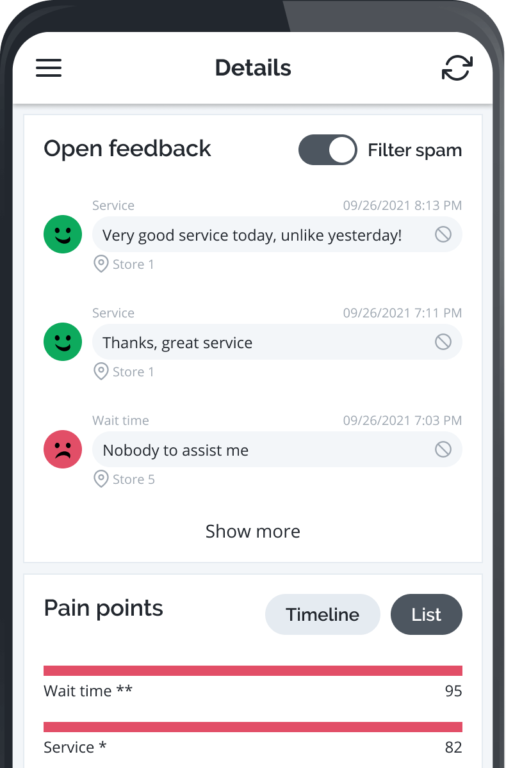 Listen
Hear your customers' voice and understand their emotions.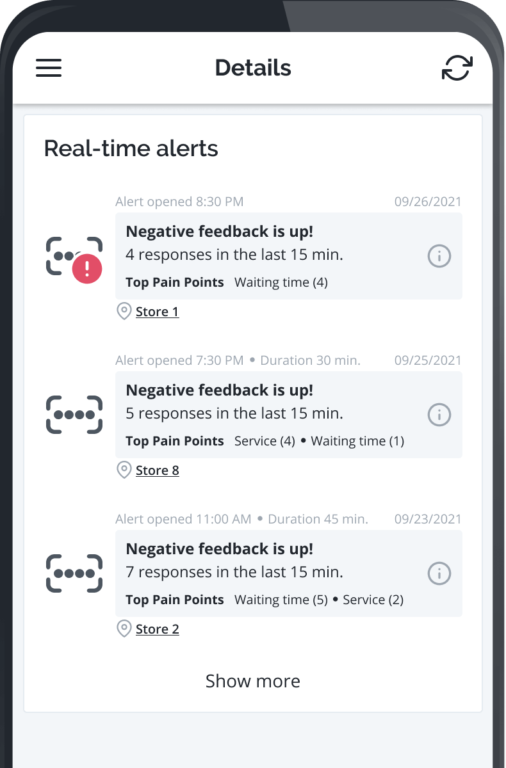 Share
Share results in real-time and collaborate to engage your team.