Increase high-value transactions and upsell at your electronics stores with
HappyOrNot
Gain valuable insight into your customers' shopping experiences at your stores with our instant feedback Smiley terminals. Optimize staff know-how, shift planning, product selection, and stock availability to increase transaction value and upsell potential.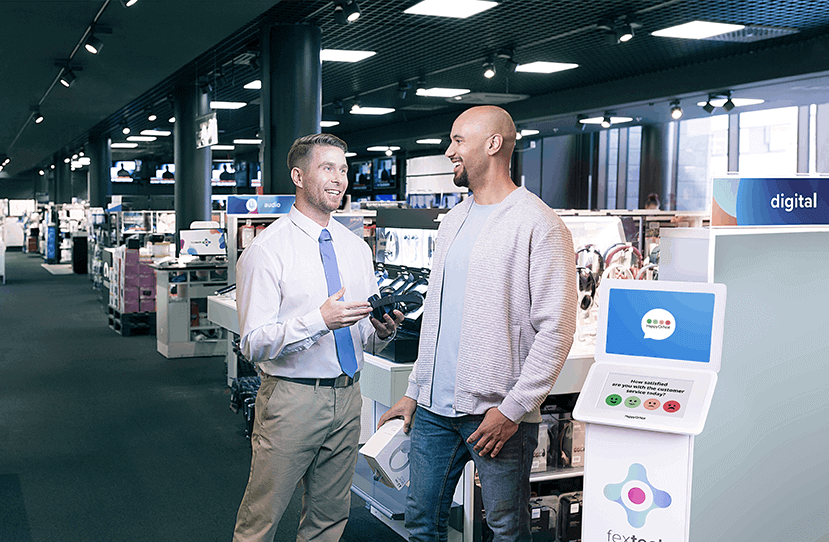 HappyOrNot feedback solution for electronics and appliance retailers
HappyOrNot's easy-to-use instant feedback terminals enable quick and accurate measurement of customer satisfaction levels in your stores. The data helps electronics retailers to optimize stock availability and provide relevant staff training to address customer expectations.
How It Works

1
Set-up
Place the Smiley feedback terminals throughout your store. It's easy and only takes a few minutes to assemble

2
Collect
Feedback is captured at the exact time and place of engagement throughout the customer's shopping journey

3
Analyze
Customer feedback data is automatically connected to time, place, and reason to uncover valuable insights

4
Optimize
Insightful analytics guide operational improvements that enhance customer experience and increase sales margins
Trusted by leading electronics and appliance retailers
HappyOrNot has helped over 4000 brands worldwide, including many electronics and appliance retailers, to improve their customer service and increase sales. Our solutions have been proven to be effective in enhancing the customer experience and allowing retailers to make informed decisions on how to improve their customer service.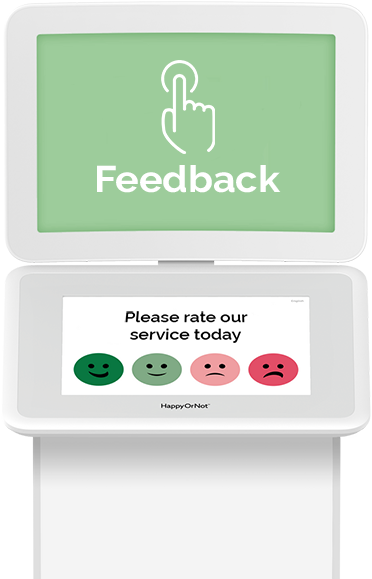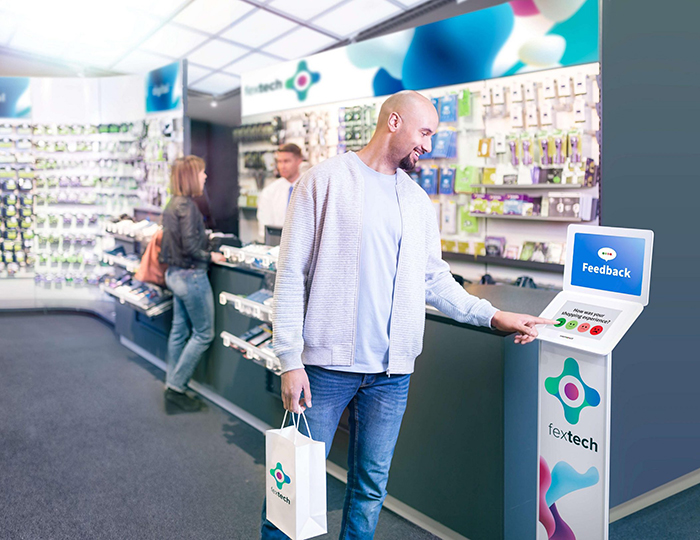 The
importance of feedback

for electronics and appliances retailers

Customers have high expectations when it comes to electronics and appliances, and businesses must understand their needs and preferences to make informed business decisions that cater to long-term success. Measuring customer satisfaction helps electronics retailers to: 
Increase the likelihood of successful sales and ability to close the purchase

 

Upsell through upgrades and additional related products and services

 

Optimize resourcing and product selection according to busy times and consumer needs

 

Ensure that your staff delivers professional and expert advice to secure purchases

 
What our customers say about HappyOrNot
See some of the testimonials from our happy customers in the electronics and appliance retailing industry to see how HappyOrNot has helped them better understand customer feedback, its root causes, and find solutions for improving their customer experience.
The perfect feedback solution for your electronics & appliances stores
Capture instant customer feedback effortlessly with our cutting-edge Smiley face feedback devices. Whatever your business's unique needs, our wide range of Smiley products have a perfect match for you to optimize feedback collection.
Try our HappyOrNot solution today
Ready to improve your sales and customer satisfaction? Try HappyOrNot's instant feedback terminals today and see the results for yourself.