Leif Paulsen
Customer Service Specialist, XXL Sports & Outdoor
Digital Customer Feedback Key Results:
1.5 million
online feedbacks in 12 months help streamline processes and improve conversion
30%
increase in customer satisfaction after adding a new payment method during checkout
Testing
and validating development initiatives that improve customer experience
40%
less unhappy customers after customer service improvements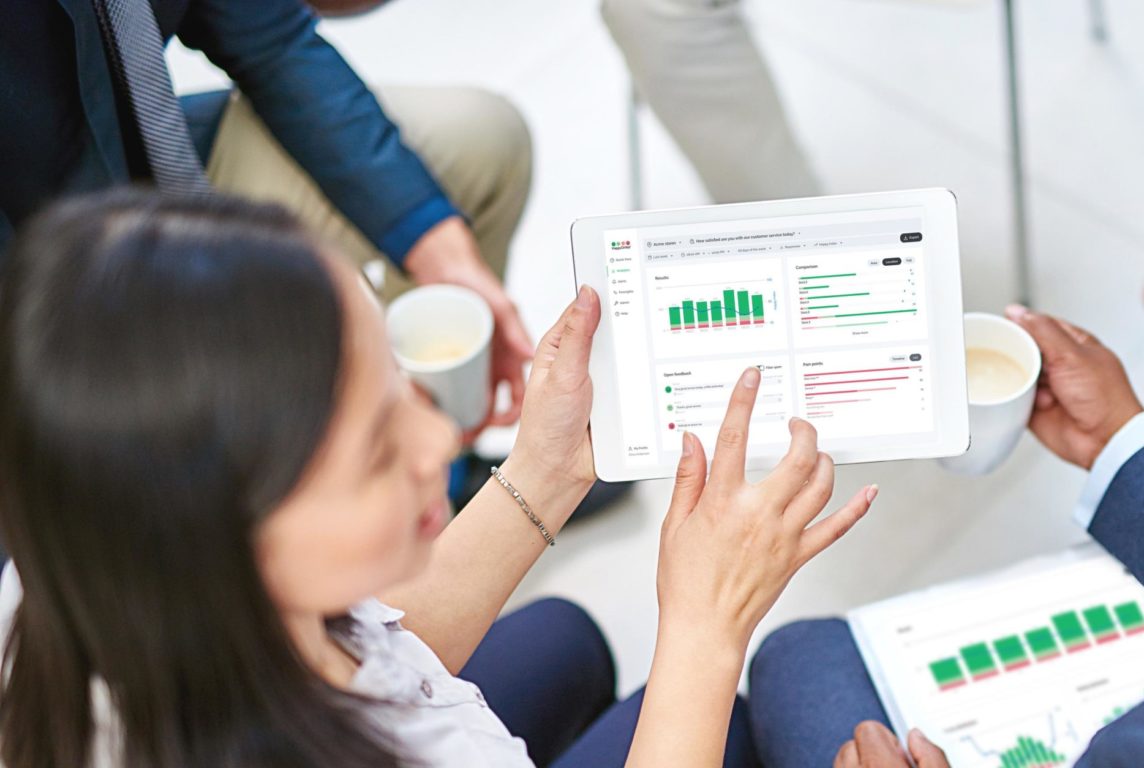 "We use
the
HappyOrNot
data as
leverage towards business
cases"
XXL has been using Smiley Digital for over a year to collect actionable feedback from customers on different digital touchpoints. The feedback helps them decide which improvement initiatives to pursue. 
Leif Paulsen, Customer Service Specialist at XXL explains how they do it: "We use the HappyOrNot data as leverage towards business development cases that we think the customer needs based on the feedback they provide or trends in the market.
We add the HappyOrNot Smileys at the end of a process, such as a customer service chat, to collect feedback after every interaction. We then share the Happy Index score internally together with the feedback to underline our arguments when requesting resources to support a particular development."
1.5 million
online
feedback
s
in 12 months
help
stream
line processes and improve conversion
Since introducing digital smileys to collect customer feedback 12 months ago, XXL has received 1.5 million feedback responses across different digital touchpoints. The digital operations are active in Norway, Sweden, Finland, and Austria. 
Leif attributes this amount of feedback to the ease of setting up and implementing HappyOrNot and diversifying the methods through which XXL collects feedback from its customers.  
"I told the HappyOrNot support team that I wanted a specific script for a survey we were running. They sent the HTML to us, and we gave it to the developers who used it to set up our digital smileys. It was a really simple way to get started." Leif says.
XXL is collecting customer feedback across several touchpoints on the customer journey such as the order confirmation page, customer service interactions (chat and email), and delivery.  
There are two processes on the website. The first one is completing an online order. After a customer fills in all their details, they end up on the order confirmation page where they see a short summary of their order and the digital smileys to share feedback on their buying experience. 
Leif clarifies: "For XXL customers shopping online, this setup provides a seamless way to provide feedback since the digital smileys are integrated into the customer journey." 
The second process is the live ‌customer service chat. Here, XXL uses the smileys to collect feedback from customers at the end of their interaction with customer service agents.  
"By collecting feedback through the live chat, XXL also captures the voice of non-buyers, such as improvement suggestions and service level appreciation." Leif explains. 
30% increase in customer satisfaction after adding a payment method

during checkout
When identifying points of friction in the pre and post purchase process, Leif and his colleagues had been suspecting demand for a mobile payment method in several markets. 
To back up their assumptions, XXL used the open feedback from customers who provided detailed requests for a mobile payment option, and made a case to the C-suite to provide this option during checkout. This initiative resulted in a reduction in unhappy customers by approximately 30%.
"After we enabled mobile payment, all those negative open feedbacks disappeared. We actually then got feedback from recurring customers thanking us for fixing the mobile payments, and they gave us a green smiley instead of the semi-red smiley!"
As XXL also works with third parties, they run the Smiley Digital surveys to assess the level of customer satisfaction with delivery companies to ensure a consistent customer experience.  
"A significant customer group receives an email asking about their experience with the delivery. If a customer has a complaint, such as delays in delivery, items missing from the package, or damaged packaging, we can use this feedback and share It with transportation companies and request them to address challenges that affect the quality of their delivery service. This goes for our internal delivery as well."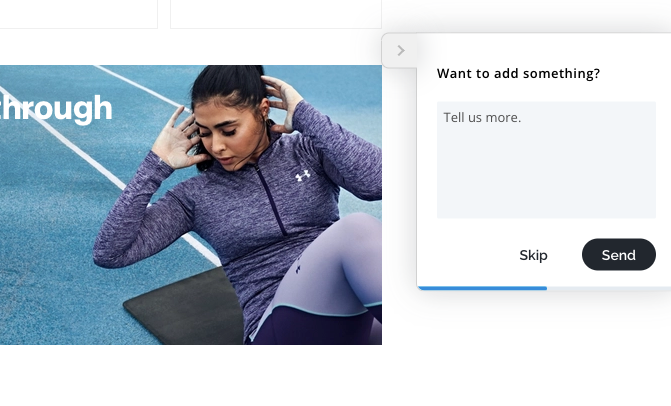 Testing and validating

development initi

ati

ves

to

improve customer experience
Customers requesting the missing payment method through customer feedback was a turning point for XXL using the HappyOrNot digital smileys. According to Leif, "Even though we already knew the need for mobile payment, the feedback highlighted the actual demand and volumes. This was an eye opener for us that we could use the digital smileys elsewhere as well."
XXL will use Smiley Digital to test new initiatives and determine their impact on the quality of customer experience.
Leif gives an example of a new initiative XXL soon will be testing; "We are launching click and collect in our stores, where customers can purchase an item online and pick it up at the store an hour or two later. This is an area where we can use HappyOrNot to capture customer feedback after they have collected their order to see if they are happy with everything, or whether they have feedback on something we need to improve."
40

% less unhappy customers

after customer service improvements
XXL wants to create a consistent customer experience in the different countries they operate.
"We use the Happy Index as a KPI in all our markets and follow the performance to see if they are hitting the KPI, and find out why or why not," Leif explains.
XXL has been introducing measures to reduce customer service wait times and improve customer satisfaction, and the Happy Index score can be used to verify the effectiveness of these measures. In Austria, for example, the score went from 67 to 81 in 12 months – a 40% reduction of unhappy customers.
"HappyOrNot serves as a single source of truth for XXL's customer service team. The improvements in the Happy Index scores keep them motivated as they can see how their efforts increase the level of customer satisfaction." Leif concludes. 
Customer service representatives have access to the results, and they regularly check the customer feedback to help them see how they are doing and what they need to improve on.
About XXL
As the fastest growing apparel and sporting goods retailer in the Nordic region, XXL puts a premium focus on customer experiences. The Norway-based retailer aims to be the leading distribution channel for branded sporting goods, with customer satisfaction and pricing strategies being key values when it comes to its online operations and 90 retail stores across the Nordics and Austria. To learn more about XXL, visit www.xxlasa.com.