Morten Schwartzmann
Nordic Productivity Manager, Elkjøp
Focusing on CX increases sales
Elkjøp has collected more than 56 million feedback responses to date, an average of 900,000 each month across all locations. The organization saw 52% less unhappy customers across all 400 locations from 2013 to 2018. Even though Elkjøp shifted their strategy from a sales-oriented organization to a CX oriented organization, they reported an all-time high sales in June 2018: Group annual sales grew 9% to 3.9 billion euros in 2017, making it an all-time record.
Elkjøp Leading Consumer Electronics Industry with Excellent Customer Service
Elkjøp is a leading international electronics retail chain, operating 400 stores in six countries and employing over 10,000 people. Owned by UK retail giant Dixons Carphone, Elkjøp is the largest consumer electronics retailer in the Nordic countries.
Elkjøp first piloted the HappyOrNot service in their stores during the summer of 2012 with the aim to strengthen their industry leadership in customer service, pricing, and quality. Following this successful trial, Elkjøp recognized that HappyOrNot was the right solution to help them achieve these goals. They launched HappyOrNot in most Elkjøp and Elkjøp franchise stores in May 2013.
Elkjøp now has over 500 HappyOrNot Smileys throughout all its Nordic locations. Each location has at least one Smiley Terminal or Smiley Touch to measure customer satisfaction at the store exists and in the after-sales facilities, with many having two feedback machines in use.
The Smileys have helped Elkjøp to: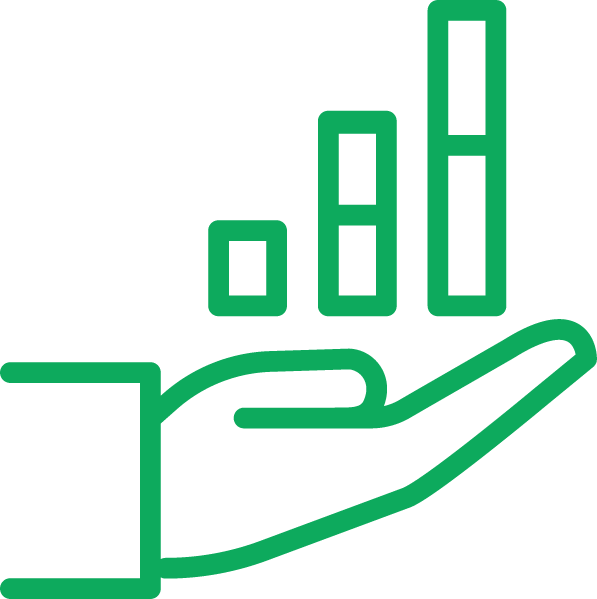 Identify high performing stores and replicate best practices in other stores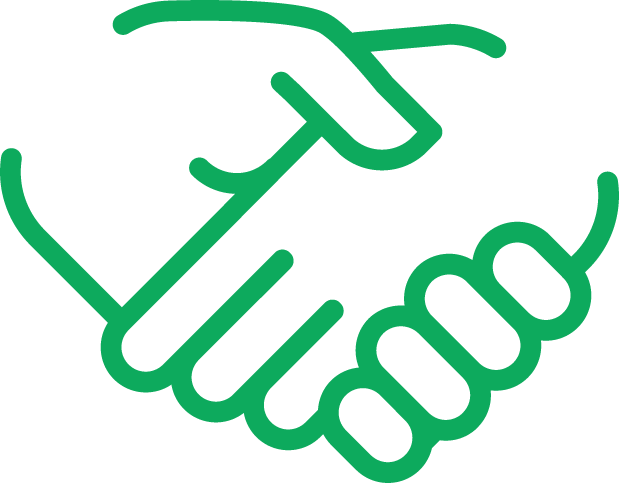 Determine training needs and coach employees to provide better service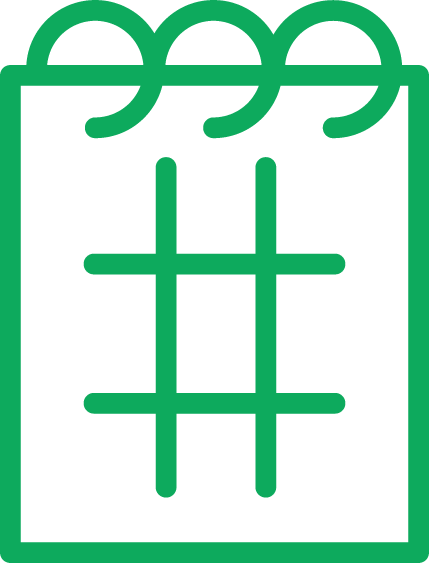 Optimize staff scheduling and save on recruitment costs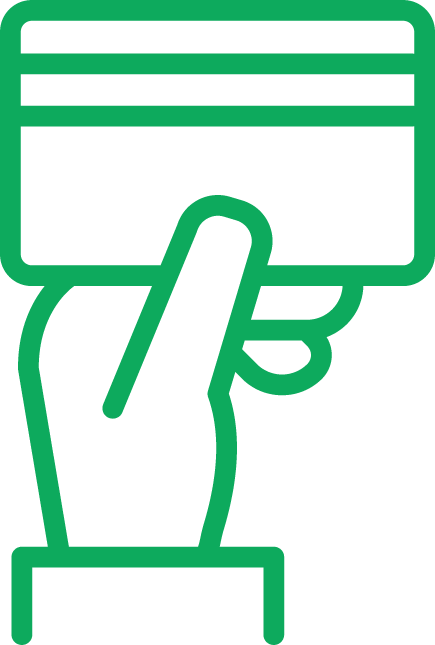 Increase sales and conversion rates
Taking CX to the next level
After the financial crisis in 2008, Elkjøp experienced huge sales growth—customers were looking for low prices, and that's exactly what Elkjøp was offering. But at a certain point, Elkjøp realized they needed to take a closer look at their customer satisfaction.
"Back in 2013, we knew we had good growth in sales, but we asked ourselves, 'Do our customers actually think we're a good place to shop, or is just about the low prices? Do we have loyal customers or are they just loyal to the prices?' Because we know the happier our customers are, the more loyal they'll be," says Morten Schwartzmann, Nordic Productivity Manager.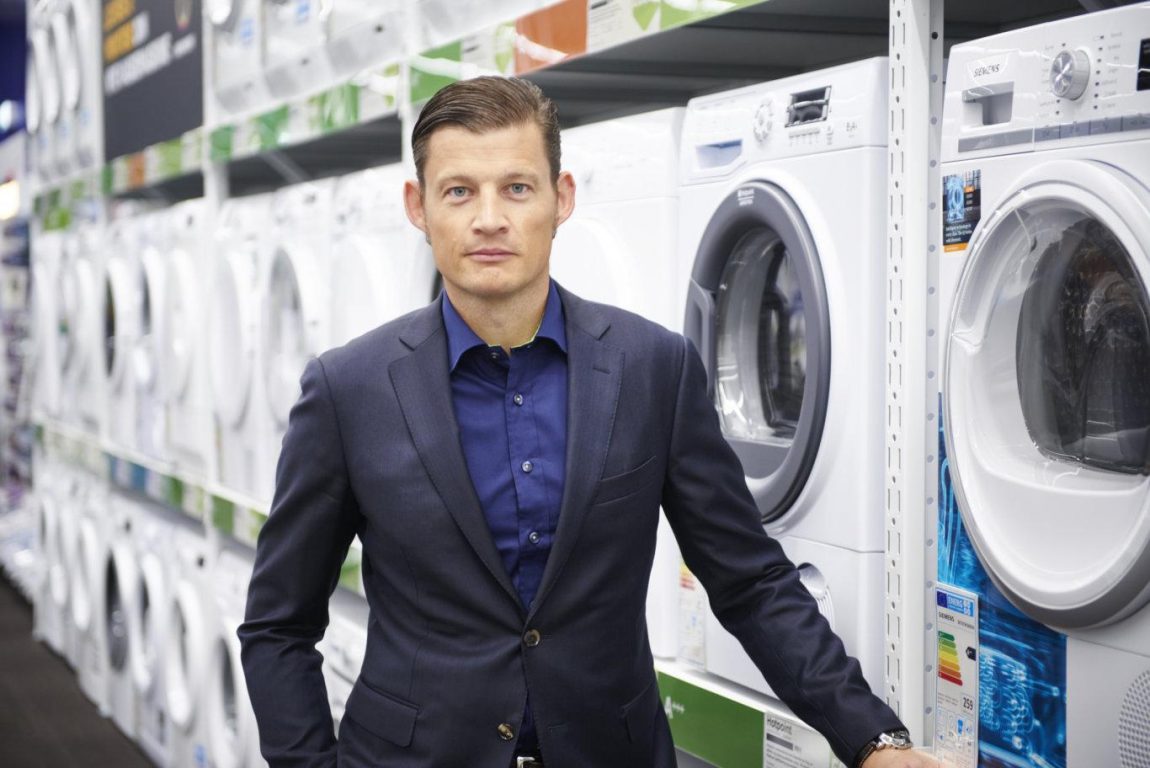 Digging deeper into CX data & planning actions
Managing directors use HappyOrNot as a steering tool—they get an overview of their region's customer satisfaction and help their stores solve CX challenges.
"We started digging more into the HappyOrNot data to find barriers and problems and learn how we can improve. In the back office, we look at the numbers every morning and judge what actions we need to take. We might make a phone call or do some follow-up actions depending on what needs to be done," explains Managing Director at Elgiganten A/S, Peder Stedal, who manages 38 stores in Denmark.
Managing directors and management in general receive daily HappyOrNot reports, and can now get real-time alerts for changes in customer satisfaction levels so they can see immediately when something has gone wrong and work to fix it. When a store's customer satisfaction levels deviate, managing directors work closely with store managers and their teams to get back on track.
Elkjøp also uses the results at the corporate level to see if there are any special periods in which unhappy feedback is higher in a certain area, in order to immediately start investigating into the cause for the unhappy feedback, and make the needed fix.
"Without HappyOrNot, it would be impossible for me to ensure we have the right service in our stores"
Elkjøp store managers see customer happiness as their ultimate responsibility. They use HappyOrNot to collect customer feedback and get a temperature check of their stores.
"HappyOrNot helps me focus on what's really important: customer satisfaction. I'm very performance-oriented and without HappyOrNot, it would be impossible for me to ensure we have the right service in our stores. When I ask my employees, they will almost always say there's no problem with customer satisfaction. But HappyOrNot tells me whether we're doing as good as we think we are. It helps me adjust the way we do things so we can be even better," says Peter Bjerregaard, Store Manager at Elgiganten Gentofte in Denmark.
Prioritizing the customer experience
Elkjøp store managers are no longer satisfied with high sales alone, but now make customer satisfaction a priority. For example, before Peter became a store manager at Elgiganten Gentofte, the store saw themselves as the best in Denmark because they had the highest revenue.
Peter helped shift the overall attitude to focus on customer satisfaction. He explains, "The store was satisfied with selling the most, but it's very important to remember that our customers can choose another place to buy their goods if they like. We have to be humble and treat them as our guests. If we treat our customers badly, it would be so easy for them to drive five kilometres further and buy from another store. We'd be empowering our competition."
Owned by UK retail giant Dixons Carphone, Elkjøp is the largest consumer electronics retailer in the Nordic countries. The company has operations in Norway, Sweden, Finland, Denmark, Czech Republic, and Slovakia. Elkjøp trades under several different brands including Elkjøp and Elkjøp Phonehouse in Norway, Elgiganten and Elgiganten Phonehouse in Sweden, Elgiganten in Denmark, Gigantti and Gigantti Phonehouse in Finland, Elko in Iceland, and Elding in Faroe Islands.
Elkjøp aims to provide its customers with good value for their money, as well as an easy and pleasant shopping experience. The company's vision is to be the world's most customer-oriented retail chain.