Carson O'Neill
Operations Coordinator of Physician Services, Knox Community Hospital
HappyOrNot helps Knox Community Hospital to: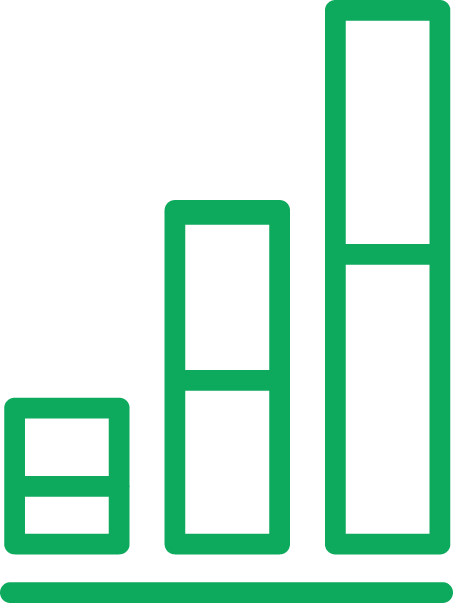 Make instant, impactful changes based
on real-time high-volume data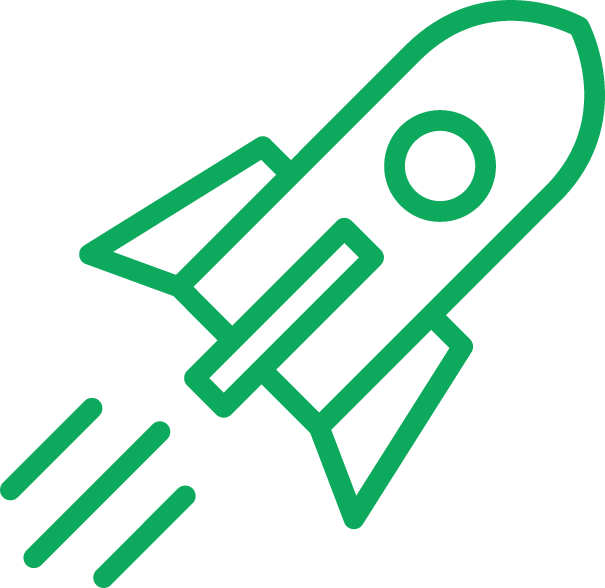 Boost patient satisfaction survey metrics
of PCMH and Press Ganey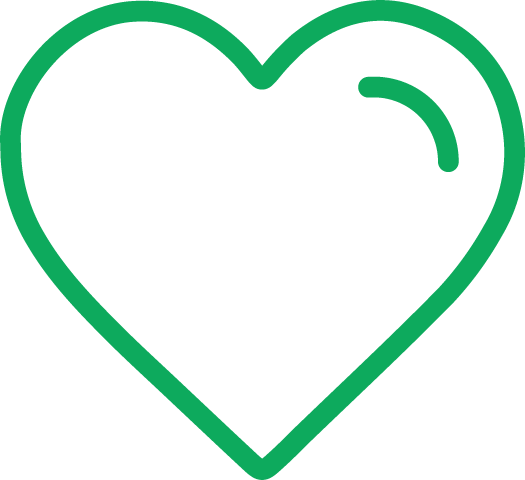 Reduce overall patient dissatisfaction
by 33% in just 6 months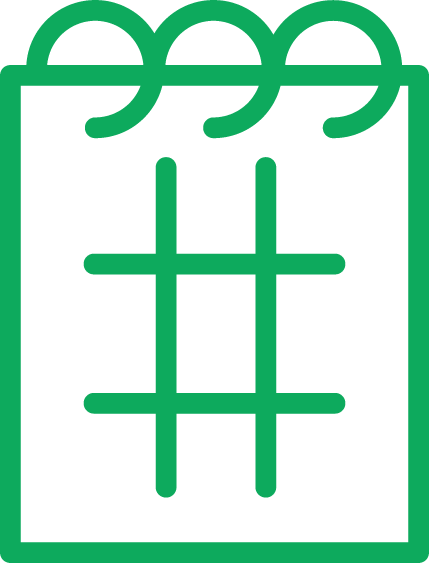 Improve daily schedules based on
detailed data left by patients
How Knox Community Hospital 

uses instant

, quality

 feedback data to increase patient satisfaction

 scores

 
Knox Community Hospital is a not-for-profit community hospital that conveniently serves over 100,000 local individuals across Knox County, Ohio and its surrounding areas. Rural American-based, hospital and staff are focused on providing local health care services for patients who may not need or desire a larger city hospital. 
In an effort to better connect patients' perception of the hospital's patient services offering, doctors, nurses and staff, Carson O'Neill, Operations Coordinator of Physician Services recently turned to HappyOrNot to help with collecting instant, quality patient satisfaction data throughout their clinics. 
As they close in on a full year using the service, Knox has been enjoying the instant feedback that they are getting from patients, which is helping to give them the guidance that they need and have been looking for.. 
"We want our employees to feel very happy about being able to see the results because it's not about them doing something great or doing something poor. It's about getting instant, honest, quality data from our patients," says Carson. "And that is what HappyOrNot impressively provides."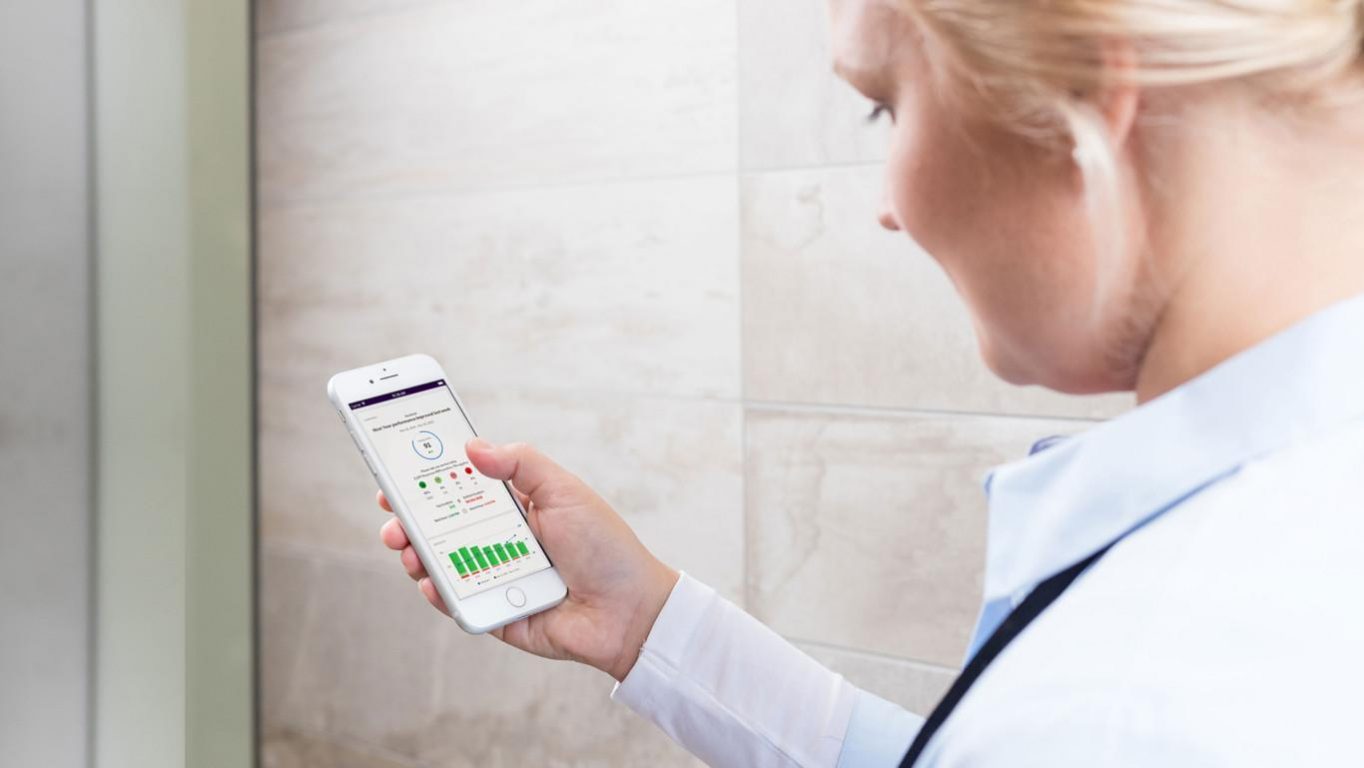 "We'd give HappyOrNot a 98 out of 100 in our own satisfaction"
Since launching HappyOrNot in their hospitals in July 2020, Knox Community Hospital has set the groundwork and is looking to improve even more based on the data they're receiving. 
HappyOrNot has always been there for us so we're excited about working even closer with them in the future," says Carson. "In talking with the HappyOrNot team as I regularly do, most everything we could want is there for us and there aren't more than a couple of suggestions I have, which they always listen to and take forward. If we had to give a HappyOrNot smiley on the level of our satisfaction, we'd give the best green smiley they offered and a 98 out of 100 overall." 
Healthcare experience went a long way
With more than 100,000 patients in a rural community hospital setting, new and existing relationships between healthcare providers and hospital patients are at the core of Knox Community Hospital's healthcare service and offering.
"As a part of my multi-layered role, I connect each healthcare provider to the patient and help to ensure the most excellent service that's provided for the happiest outcome of our patients, which HappyOrNot is supporting us to fulfil," says Carson."
While Knox Community Hospital considered several options, what stood out about HappyOrNot to Carson and the hospital's operations and executive leadership was the level of service that the HappyOrNot team and products were able to offer the hospital and their staff, as well as the presentation and the opportunities the service provides. HappyOrNot is also partnering with other US-based hospitals and healthcare organizations.
"HappyOrNot is renowned for their overall customer experience," says Carson. "While they clearly saw this was something new for us in a healthcare setting, their experience in connecting the dots between how we can get the most out of the service, compared to other industries, is what set them apart from other services we had been considering."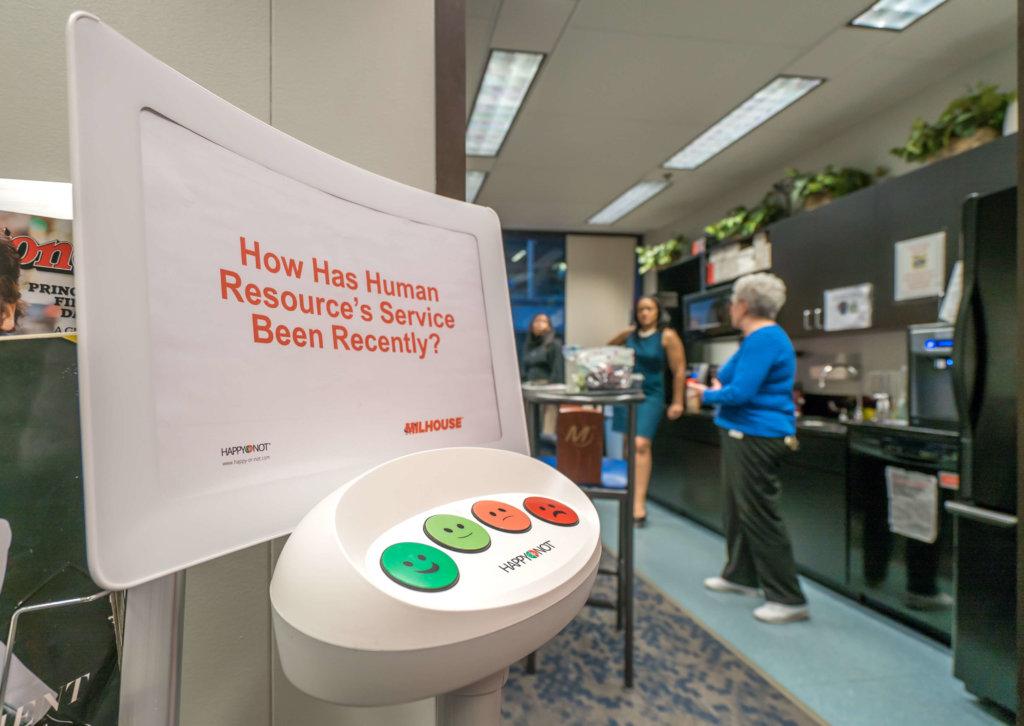 Over 2,000 monthly instant patient feedback responses
Patient reaction to the HappyOrNot terminals throughout the hospital's various units has been positive, with more than 22,000 feedback responses within the first eight months of launching HappyOrNot terminals.
"Even though the team at HappyOrNot were rightfully expecting us to see about 3,000 feedback responses each quarter to start, that was still an eye-opening number for us when we saw those numbers being realized and exceeded consistently," says Carson. "You can't deny the feedback with those level of numbers from our patients, and that is exactly what we were hoping for."
From an end-user experience, HappyOrNot has been designed to collect feedback efficiently, which is something Carson and the team at Knox Community Hospital have noticed their patients have come to appreciate, helping Knox to use the high-volume data to reduce patient dissatisfaction by 33% in the first six months.
"Our patients are thankful for how fast the survey process with HappyOrNot is," says Carson. "Patients don't want a five-minute survey and they appreciate the fact that they are able to have their voice heard by providing our hospital with feedback in seconds before being able to go on with their day. The fact that they can tap it, tap it again, type a few words and be done goes a long way for us to obtain the valuable feedback."
Satisfaction survey scores increased by 20% in just four months
Knox Community Hospital is made up of many different clinics, from pediatrics to cancer care to everything in between. With each clinic operating independently, every area uses the feedback obtained through HappyOrNot to make modifications and improvements, helping them discover new opportunities and success stories.
"One of these opportunities is using HappyOrNot to help us achieve that next level with patient-centered medical home (PCMH) services, an organization and governing entity that ensures Knox is meeting the model's results expectations and that patients are being serviced properly," says Carson. "The question we have HappyOrNot terminals asking is "How well did we meet your expectation of a timely appointment?" Our family medicine location has a Primary Care Provider (PCP) and nurse practitioner are using HappyOrNot with this question to help achieve our timeliness of care metric, which is one of our main quality metrics."
Knox Community Hospital has been using Press Ganey as their patient satisfaction survey partner and have credited the ability for instant patient feedback data via HappyOrNot with directly helping the hospital staff to drive up their survey scores by as much as 20% in as little as four months.
"There are six different categories with our surveys that we keep in mind and align HappyOrNot with our surveyor (Press Ganey). The categories include hospital access, movement through your visit, care of the team, personally how do we affect the patient, and a general overall experience."
The feedback data provided on the HappyOrNot dashboard has even alerted hospital leaders of possible concerns with scheduling of staff. They were able to alleviate these by simply making small adjustments to and fine-tuning those schedules on particular days and times.
HappyOrNot's innovative anti-COVID solutions help put patients at ease
Launching HappyOrNot feedback terminals across its health care campus in the midst of a global pandemic, Knox Community Hospital knew there would be potential for some patients to have concerns around hygiene and cleanliness.
"Our response rates did see some drops at times, but that was to be expected with where we are in the world," says Carson. "With the help of HappyOrNot and after some time and reassuring of our patients, in addition to them seeing our employees cleaning the devices, the drop in numbers has been minimal."
In response to the pandemic, HappyOrNot now offers innovative anti-COVID solutions, providing a cleaner and safer feedback experience. In 2020, HappyOrNot became the first company in the world to announce that all new Smiley products would be coated with antimicrobial protection. scientifically proven to be effective against coronaviruses, including SARS-CoV-2, and bacteria.
"The pandemic rocked our world, and our industry has obviously taken on a large impact," says Carson. "I think HappyOrNot is doing a great job of getting these new COVID-19 resistant devices out there for us and our visitors, ensuring we can reassure our patients."
About Knox Community Hospital
Knox Community Hospital operates out of rural Ohio in the Midwestern United States. The organization's medical staff represent numerous specialties, offering a wide range of clinical services from an accredited community hospital.
In addition to its dedicated medical staff, Knox Community Hospital is also supported by a resilient team of volunteers, showing their commitment to providing personalized, high-quality local care. To learn more, visit www.kch.org