Ricardo Campo
Passenger Experience and Facilitation Department, AENA
50 million
passenger feedbacks collected with the Smileys
1,000
HappyOrNot devices installed in the AENA network
Increase
in passenger satisfaction observed in all service areas
KPI
HappyOrNot was integrated as a KPI in AENA's management systems
Real-time passenger satisfaction data
AENA, world's largest airport operator partnered with HappyOrNot to capture passenger feedback on various airport services. The data collected is used by the Passenger Experience Department at AENA to optimize airport service management.
Over 50 million passenger feedbacks collected
To date, AENA has collected more than 50 million passenger feedbacks, providing valuable insights into the passenger experience at their airports. Passengers can rate the friendliness at the security checkpoint, baggage delivery time, restroom cleanliness, the commercial area, VIP lounges, and airport parking lots.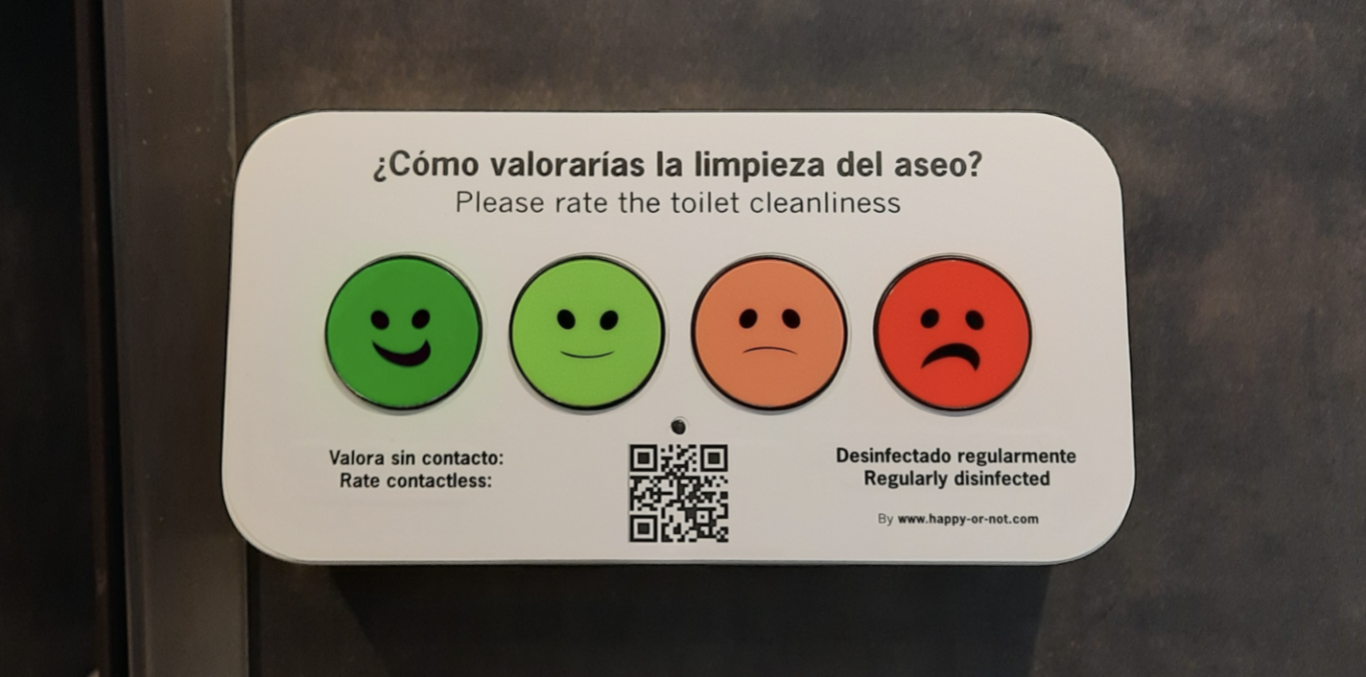 For Aena, the passenger experience is at the center of our priorities and we make a great effort to make the passage through our airports as satisfying as possible.
Streamlining airport services
AENA cross-references the HappyOrNot data with their own user count data to optimize airport services, such as the restroom cleaning schedule, resulting in more efficient use of resources and a better experience for passengers. The staff also receives real-time alerts when passenger satisfaction levels drop, allowing them to quickly address any issues and ensure satisfaction. This system has also received positive feedback from the staff.
HappyOrNot allows us to obtain real-time passenger feedback data at strategic points in 33 airports in our network.
HappyOrNot integrated as KPI in the AENA management systems
AENA has integrated HappyOrNot as a key performance indicator (KPI) into its management systems. They also enhanced their data by adding Smiley Link with a QR code, allowing passengers to provide feedback both physically and digitally. Passengers can now leave open-ended comments, giving AENA even more valuable insights into improving their services.
AENA and HappyOrNot are committed to working together to improve the passenger experience at their airports.
AENA manages 45 airports in Spain and 2 public heliports, also oversees international airport management through AENA Internacional, which runs 23 airports in different countries across Europe and America. Learn more at www.aena.es/en