Solution:
Smiley Terminal
Krakow Airport on Managing CX in the "Next Normal"
Krakow airport is the biggest regional airport in Poland, serving over 7 million passengers a year.
Krakow airport first launched HappyOrNot in late 2017 to measure passenger satisfaction across several touchpoints of the passenger journey, including security, check-in, baggage reclaim, and restrooms, and have collected over 1.2 million customer feedback responses. Today, Krakow is also using HappyOrNot to gauge satisfaction with increased sanitization measures as a result of COVID-19.
1. How do you see the role of Customer Experience in the airport business in the next normal?
The pandemic has definitely changed passenger needs and expectations, and the airport community has to follow, or even predict, the next steps to be implemented at the airports to provide customers with confidence in safety of travel. Passengers need to know what to expect at each stage of their journey, what preventive measures are being taken by airports, airlines, and public health authorities, and how the well-known procedures were accommodated to the new reality.
The fundamental role of CX nowadays is to rebuild the confidence of the customer: their safety along each step of air travel, resulting from reliable information about additional preventive measures and the ability to travel in time of limitations imposed by countries (quarantine, pre-travel or post-travel tests, etc.).
2. Why do you feel it is important to continue measuring and improving customer satisfaction during the pandemic?
Continuous measurement of customer satisfaction is crucial for a better understanding of changes of customers' behaviours and expectations that undoubtedly occurred in the new reality.
Measuring customer satisfaction during the pandemic is also very important to understand how our customers are dealing with new procedures, implemented restrictions, changes in layouts of the terminals, but also be prepared to know how they feel should  additional measures–that so far may be unknown–occur in the future.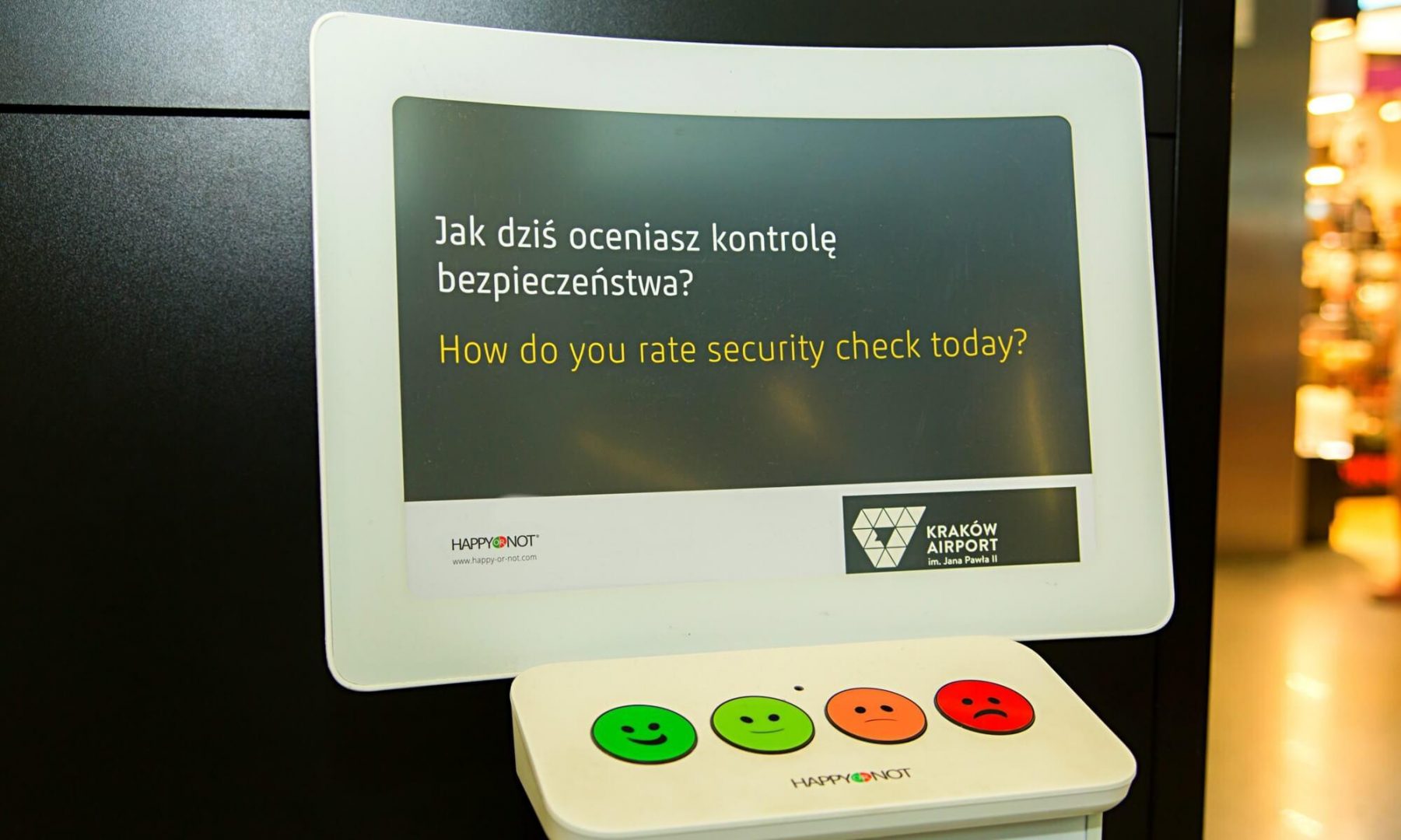 3. Have you made any interesting findings from the data? For example, reached different insights compared to pre-pandemic?
In this demanding time, cleanliness of the passenger terminal is a very sensitive area, and we must show our customers how the airport is taking care of their safety during the pandemic.
In the first stage of resuming airport operations, we have noticed that customers were more happy and satisfied with the service, not only because they were finally able to fly again after being in lock down, but because the level of service provided by our staff met their expectations. Currently, we observe a slight increase of passenger satisfaction comparing to pre-pandemic time.
4. What are recommendations to other organizations, why should they care about Customer Experience during the pandemic?
We are living in the new reality of sanitization, cleanliness, health checks, and travel restrictions. We cannot hault operations to ensure the safety of our customers and employees – it needs to be done in real-time. We have to follow new recommendations and standards issued by global and national organizations and implement them in our organizations as the part of the CX strategy.
We need to continuously measure passenger satisfaction and put more attention towards additional comments and feedback given by customers to check if our understanding of their needs is correct, and make quick adjustments when, where, and as needed.