Todd Burbage
CEO, Blue Water Development Corp.
Solution:
Smiley Terminal
The HappyOrNot system has helped BWDC to: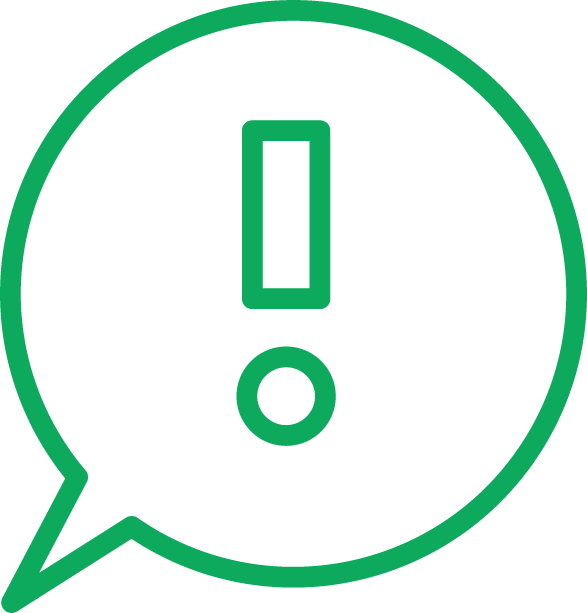 Monitor thousands of customer interactions in real-time, an invaluable tool for top-level and mid-level managers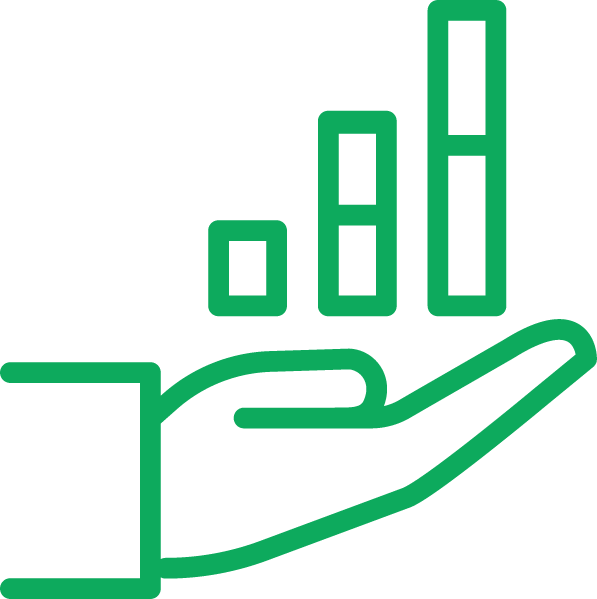 Demonstrate the organization's devotion to customer experience with hard statistical reports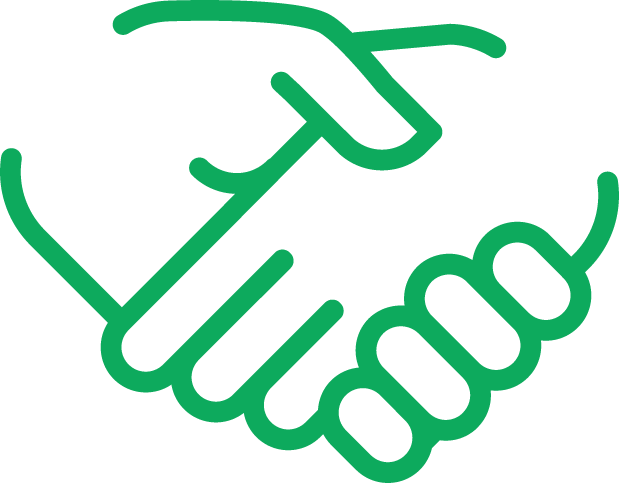 Create a healthy intramural competition among teams where employees and customers win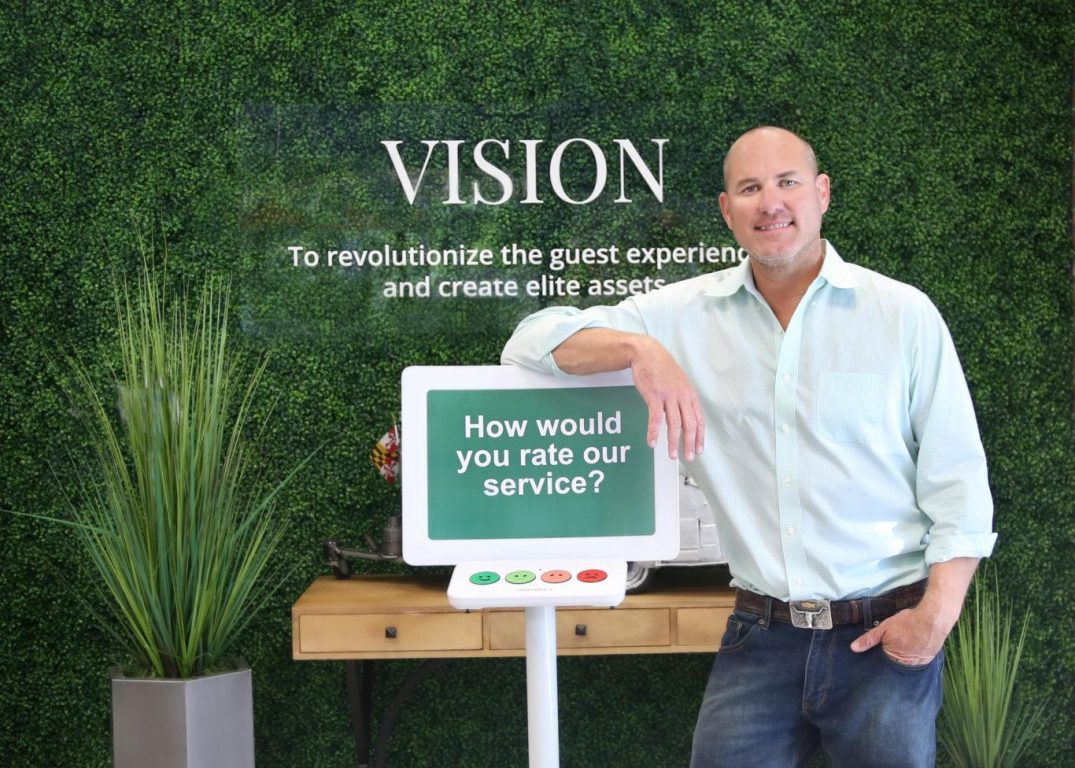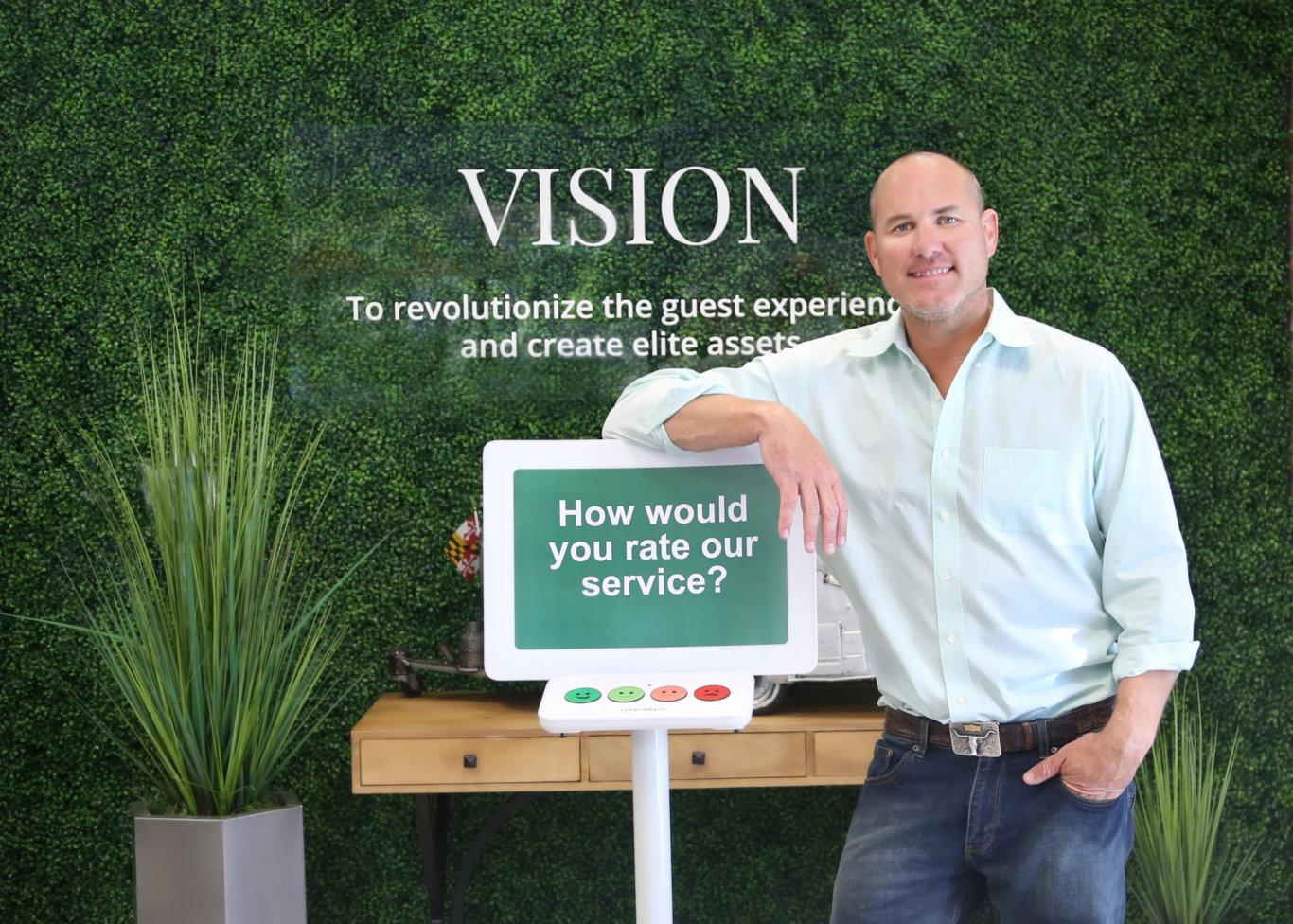 Best-in-Class Customer Experience Reporting Selected for Best-in-Class Hospitality
Todd Burbage, CEO, and his team built Blue Water Development Corp (BWDC) from a 60-person family-owned company with a handful of campgrounds to a 1,600-employee hospitality enterprise with hotels and campgrounds all along the Eastern Seaboard. So when he came across a customer feedback product that could collect on-site customer input, his team set out on an extensive comparison of services. "HappyOrNot," they concluded, "was best-in-class and have been since the day we implemented the system, from their sales team to their technical support staff."
Fostering Healthy Competition Among Employee Teams
Todd said the system is a useful human resource management tool. "The beauty is that HappyOrNot records when things happen — good, bad or indifferent." If a team is getting great scores, he can reward them. If someone is getting low scores, he can give them additional training or reassign them.
Todd also expressed how sharing reports among property managers stirs up a competitive spirit. "No one wants to be at the bottom of the pack for customer service. It's a real motivator!" BWDC also ties the scores to employee compensation.
Giving Management Control Over the Guest Experience
"There are a lot of things in this world we can't control. I can't control the weather or the attitudes of my customers," said Todd Burbage, CEO of Blue Water Development Corp., "but what I can control is the quality of my service and cleanliness of my properties."
There can be as many as 2,500 guests a day on a single Blue Water property, so there are many customer interactions to get right. "A welcoming and efficient check-in experience and spotless restrooms? Those are things I can manage," Todd explained. "Getting instantaneous feedback on guest experience means I can accomplish those things and provide our guests with the best possible service."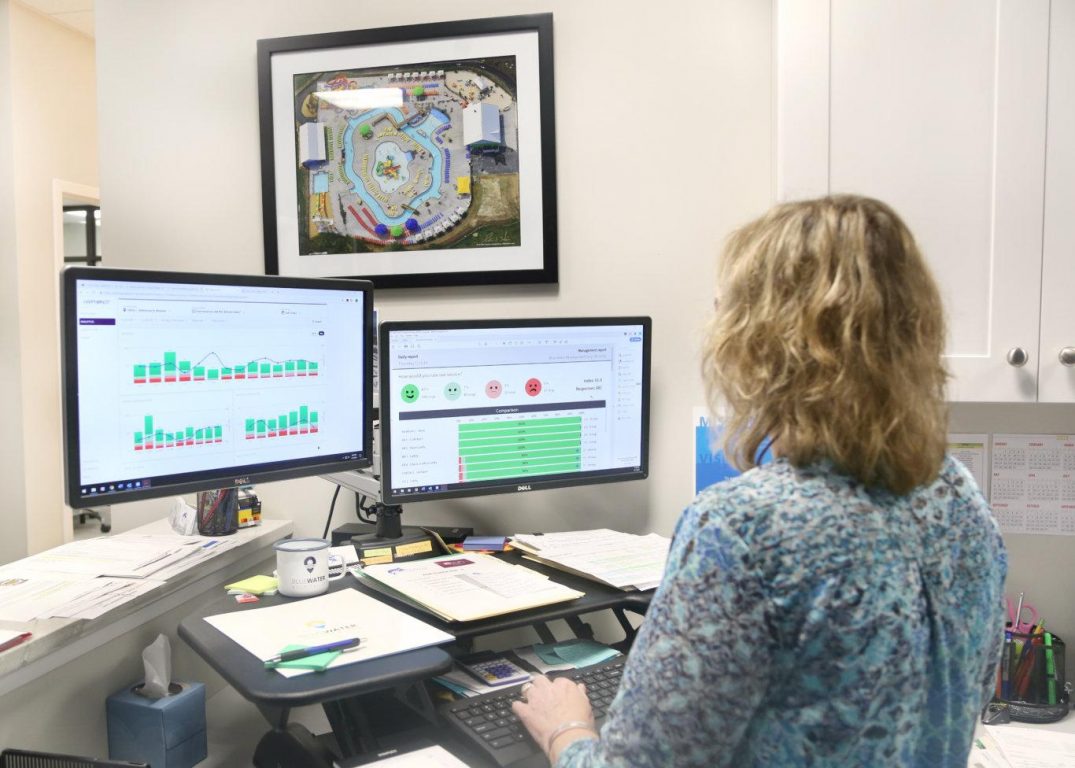 Quick and Deep Analytics Provide the Details a Business Needs
Todd likes the phrase "best in class," and his passion for achieving it for Blue Water is palpable.
"When running a hospitality business, the devil is in the details and everything has to be measured," he said. "It was the level of analytics and reporting we were able to pull out of the HappyOrNot system and being able to drill down to see customer satisfaction at a moment in time that made HappyOrNot the obvious choice. Because HappyOrNot is best in their class," he added, "Blue Water is best in its class."
"If you care about your customer experience, if you care about real-time data, if you care about knowing how the customers are experiencing your product and service, then you better have a system like HappyOrNot," Stokes stresses.
"Being in Close Touch with Customer Experience is Important in Our Culture"
"Our culture is built on guest experience first," Todd said. "Some people save up all year to go on a family vacation, so we want them to have the best experience we can give them. We want as many of our team members to get all the real-time alerts they want. General managers and assistant GMs get them. I get them. Being in close touch with customer experience is important in our culture. The people here love it."
The Value of Knowing How You Are Doing Throughout the Day
As for the payoff, Todd's focus is on what he sees as the superior operational advantages and insights the HappyOrNot system enables, and for an "incredibly reasonable" investment.
"It's a system that draws out information even from people who don't like to complain," he said. "When you have 100 people walk through and you get a feel for the sentiment about what's going on, what's that worth? It's invaluable to know what people intrinsically feel. It's easier to keep customers than it is to find new ones."  Todd said the analytics help sales teams close business, too, enabling them to differentiate Blue Water properties from the competition.
About Blue Water Development Corp.
Founded by Todd and his father, Jack, in 2002, Blue Water Development Corp. is a real estate developer specializing in commercial and hospitality properties mainly in New Jersey, Delaware, Maryland and Virginia, but with properties all along the Eastern Seaboard.
Blue Water's portfolio includes recreational vehicle resorts, campgrounds, hotels, golf courses, and waterparks. For vacationers with a need for speed, Blue Water offers speed-boat and parasailing excursions, too. Visit www.bwdc.com to learn more.