Boost your in-store grocery
experience & revenue

with HappyOrNot
Improve your grocery store's customer satisfaction and loyalty to attract more customers and keep them coming back for more with our simple and intuitive system for collecting customer feedback.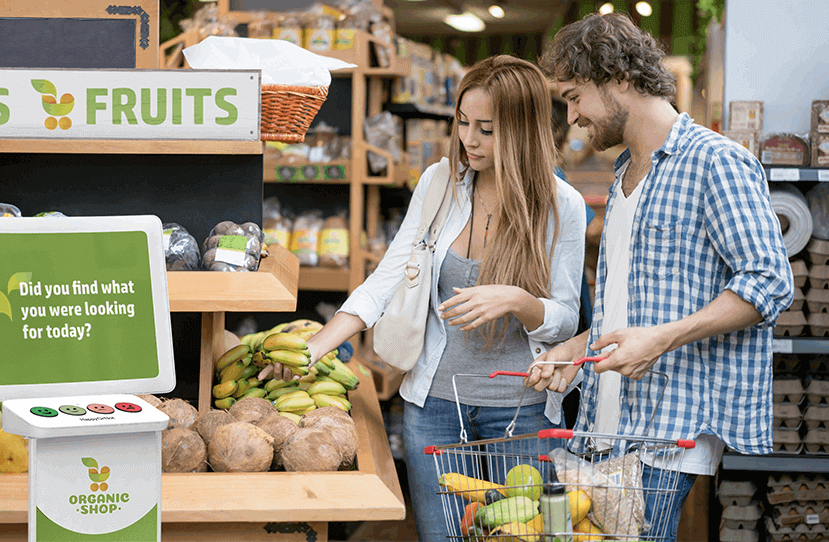 The ultimate customer
satisfaction solution for grocery stores
HappyOrNot offers a unique solution for grocery stores, with instant feedback terminals and digital tools that connect feedback to time, place, and reason behind the feedback. Our insightful analytics help you understand your customers' needs and find solutions to problems, while our collaboration capabilities make it easy to share and collaborate on survey results.
With just a click of a button, you can understand what aspects of your product offering, sales, and service drive loyalty, attract new customers, and enhance impulse shopping to increase market share and make your store the go-to place for customers' grocery shopping needs.
of respondents will visit a location more frequently after a positive experience
of customers say interactive store technology could make them choose one retailer over another
Of shoppers said customer service and staff disposition is the most-valued grocery store feature
How to improve grocery shopping experience
HappyOrNot Smileys can be easily implemented in your grocery store or supermarket. Our solution is designed to be simple and intuitive, and we offer support and onboarding services to help you get the most out of every piece of data you collect from your customers.
How It Works

1
Set up
Install the Smiley feedback terminals throughout your store. It's easy and only takes a few minutes to assemble.

2
Collect
Customers provide instant feedback on their grocery and supermarket experience with a touch of a button.

3
Analyze
Feedback data is automatically collected and connected to time, place, and reason for feedback.

4
Optimize
Insightful analytics help you understand feedback, find solutions to problems, and optimize staffing and service.
The HappyOrNot solution improves grocery stores worldwide
Our solution has helped grocery stores and supermarkets worldwide improve customer satisfaction and loyalty. Here's what some of our grocery store clients have to say.
Trusted by leading
grocery stores and
over 4000 brands
HappyOrNot is used by many grocery stores and supermarkets, helping them improve their customer satisfaction and loyalty. We've worked with over 4000 brands across various industries, including some of the biggest names in the grocery and supermarket industries.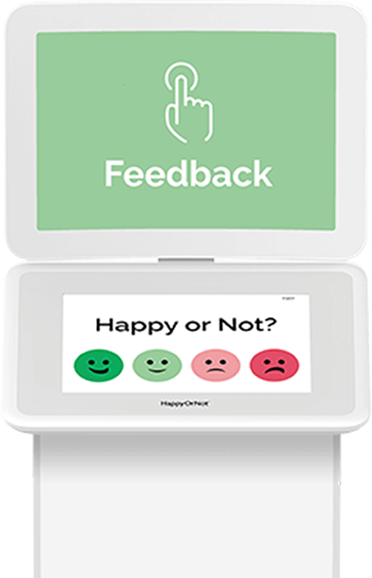 Try HappyOrNot in
your store today
Try our intuitive feedback terminals and insightful analytics to better understand your customers' needs and preferences and keep them coming back for more.