Head of Operative Systems , Heathrow Airport
Solution:
Smiley Terminal
Heathrow needed a feedback solution to monitor passenger satisfaction and surpass passenger service expectations.
It all started in 2012 when Heathrow was preparing for the London Olympic Games as an official airport of the Games. They strategically placed Smiley Terminals behind the security lanes where passengers exit the main search areas, asking passengers "How was your security experience today?". Passengers could then quickly offer voluntary feedback while on the move by simply pressing the buttons in response. In addition to deploying Smiley Terminals near security lanes, Heathrow also placed them in washrooms and at arrivals to monitor passenger satisfaction at these points.
HappyOrNot helps Heathrow Airport: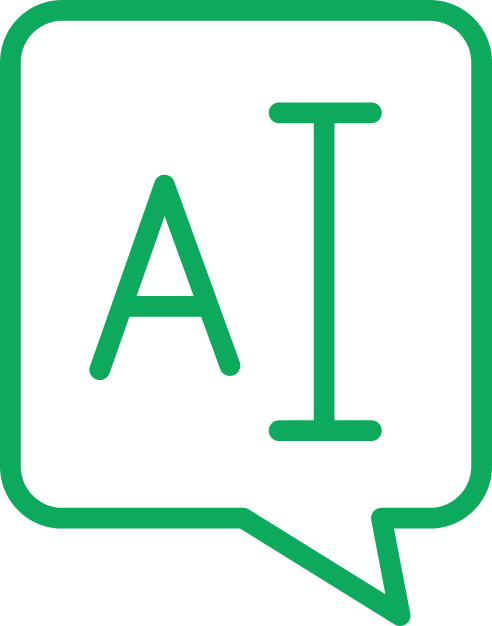 Monitor feedback in real time across multiple passenger touchpoints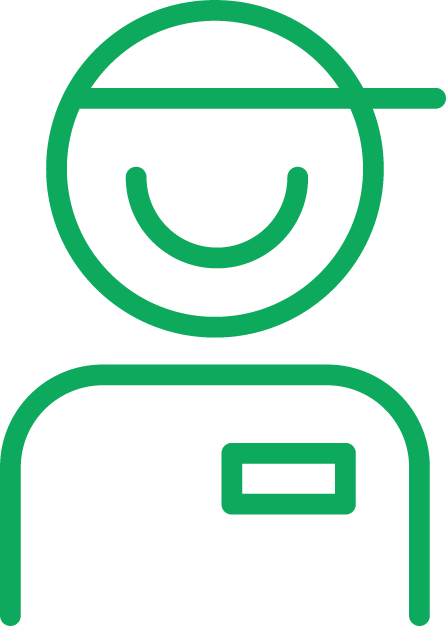 Create a new kind of positive interaction between staff and passengers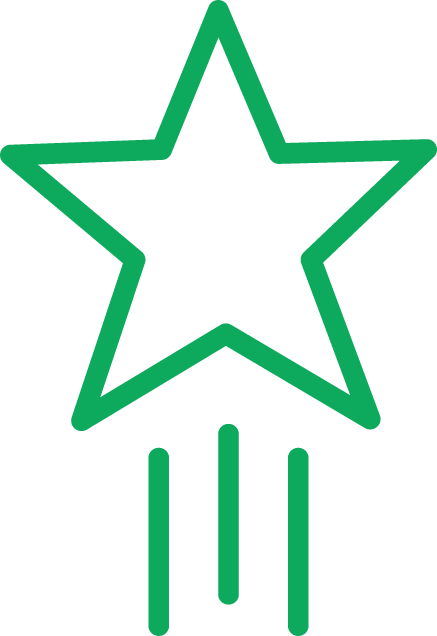 Show passengers that their opinions are valued
Uncovering pain points to enhance passenger experience
Now, long after the Olympic Games, passengers are still consistently using the Smiley Terminals to share their opinions on their airport security experiences. The HappyOrNot reporting service ensures that ongoing feedback can be monitored over time, allowing Heathrow to rapidly address possible service deficiencies and further enhance passengers' traveling experience.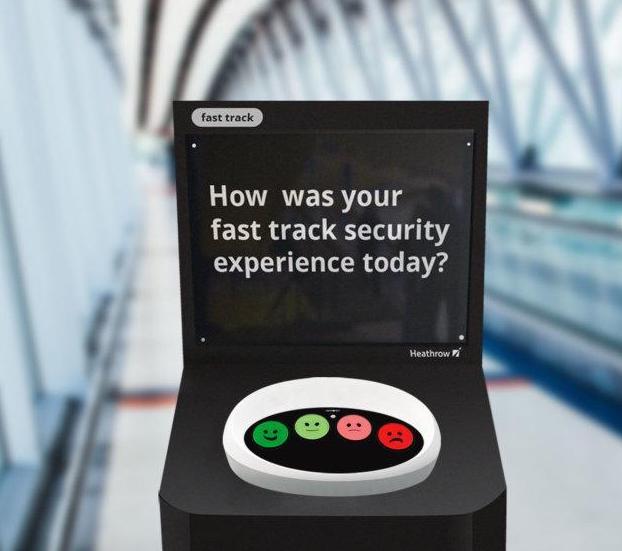 "It really enforces to passengers that their feedback is important to us"
The units have had an interesting effect on the behaviour of Heathrow Airport's security teams. "Without any prompting, the security staff are encouraging passengers to use the feedback units," says Heathrow's Head of Operative Systems.
"This is hugely encouraging, as it is a positive interaction between our staff and the passenger, and really enforces to passengers that their feedback is important to us."
Analyzing passenger feedback on a day-to-day basis
When they first launched HappyOrNot, Heathrow's Head of Operative Systems had high expectations, saying that they expected that the service would become an integral part of measuring passenger feedback, and the results would be integrated into their management system which is reviewed on a daily basis by the terminal team. Today, this is a continued process at Heathrow.
Since first using HappyOrNot for the 2012 Olympics, to date, Heathrow has collected over 22 million passenger feedback responses. The Smiley Terminals make it effortless for passengers to provide feedback when they're in a hurry, and the reporting service allows Airport staff to improve problem areas and stay on top of overall satisfaction trends.
Heathrow Airport is Europe's busiest international airport. It welcomes about 80 million passengers every year, and serves more than 200 destinations in 84 countries. It is the second busiest airport in the world by international passenger traffic, making London one of the best connected hubs in Europe, and the world.