Understand your customer feedback data
How can you identify key issues affecting your operations? Connect customer feedback to the when, where, and why of service performance.
In the first post of our series, Business Transformation starts with customer feedback, we talked about how to collect feedback and the two criteria that needed to be met to make informed decisions: volume and credibility. 
In this post, we'll discuss what can and should happen after you have received lots of quality customer feedback data. 
Now, lots of data is good, however its biggest impact to making a difference in your business is when it connects to a moment—a.k.a. the time and place of experience. Another core part of customer feedback is the ability to understand the root causes of customer satisfaction (or dissatisfaction). Having these insights can help you focus your efforts and resources on the key issues affecting your operational performance.  
For example, international professional services brand PwC has stated that customers are willing to pay up to a 16% price premium on products and services for a great experience, so paying attention to what your customers have to say about your services can really pay off. And, this is arguably more relevant than ever now that businesses face the potential of an economic downturn.
Rather than abandoning your CX strategies, look for small changes to improve your services that can be adjusted without disrupting the customer experience. 
HappyOrNot Analytics helps you connect customer feedback with the when, where, and why of your service performance. You can also see the trends of your service development, and forecast future performance patterns. Understanding what the customer feedback is telling you is the key to unlocking the full potential of the data insights that will help you be able to improve operational efficiency and  profitability, both immediately and over time.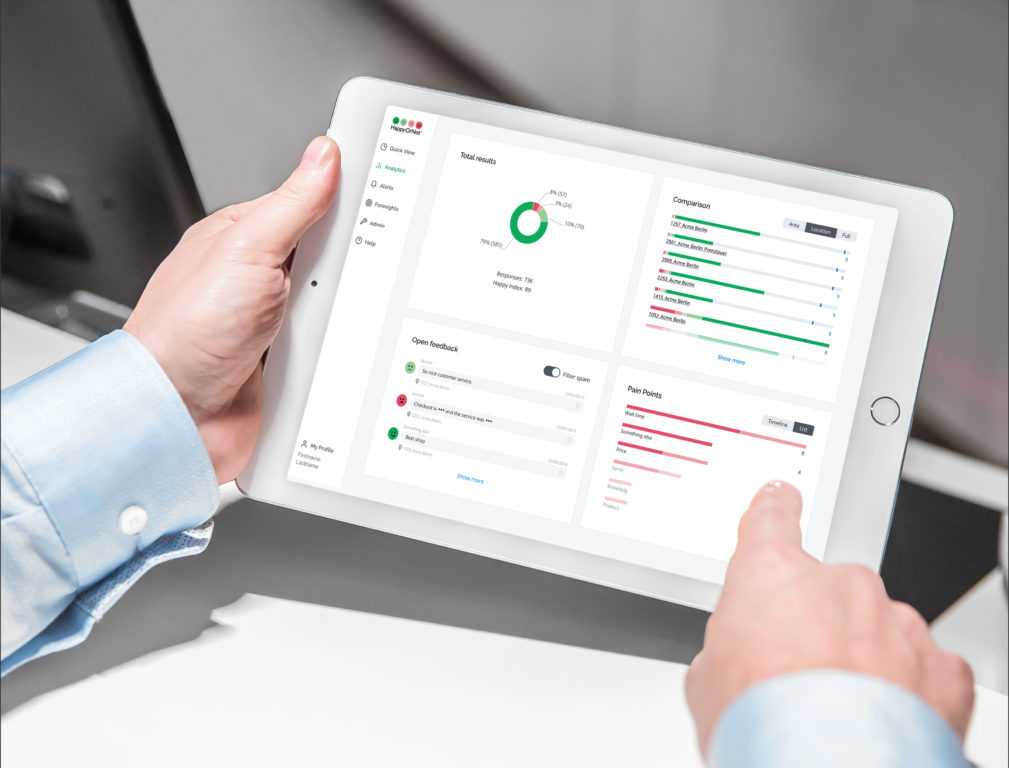 When you have these customer feedback insights in hand, you are ready for action. More on that in our next post, Improve your operations with customer feedback data.