Introducing the new Smiley Digital
Connect with your customers, anywhere, with instant and actionable high-volume feedback
Continuous innovation of our leading-edge Smileys portfolio, for both our existing and future customers, is an attribute of HappyOrNot that we are very proud of. As a long–time global leader in physical experience management with our lovable and trusted 4-Smileys, we are excited to announce a significant expansion to our suite of digital feedback collection services!  
Our new suite of digital products, named Smiley Digital™, is a perfect complement to our Smiley Terminal and Smiley Touch products as they provide business with even greater feedback volumes and experience insights for both their physical and digital channels.  
By also covering the online presence with Smiley Digital, companies gain the 3-tier level of feedback (Smiley choice – follow-up selection – open comments) from customers, visitors, partners, and employees. The high response rates, coupled with the insights analyzed in the reporting service, enables businesses to quickly pinpoint problem areas, uncover causes, and make improvements that are not only informed by data, but can crucially be tracked and measured too.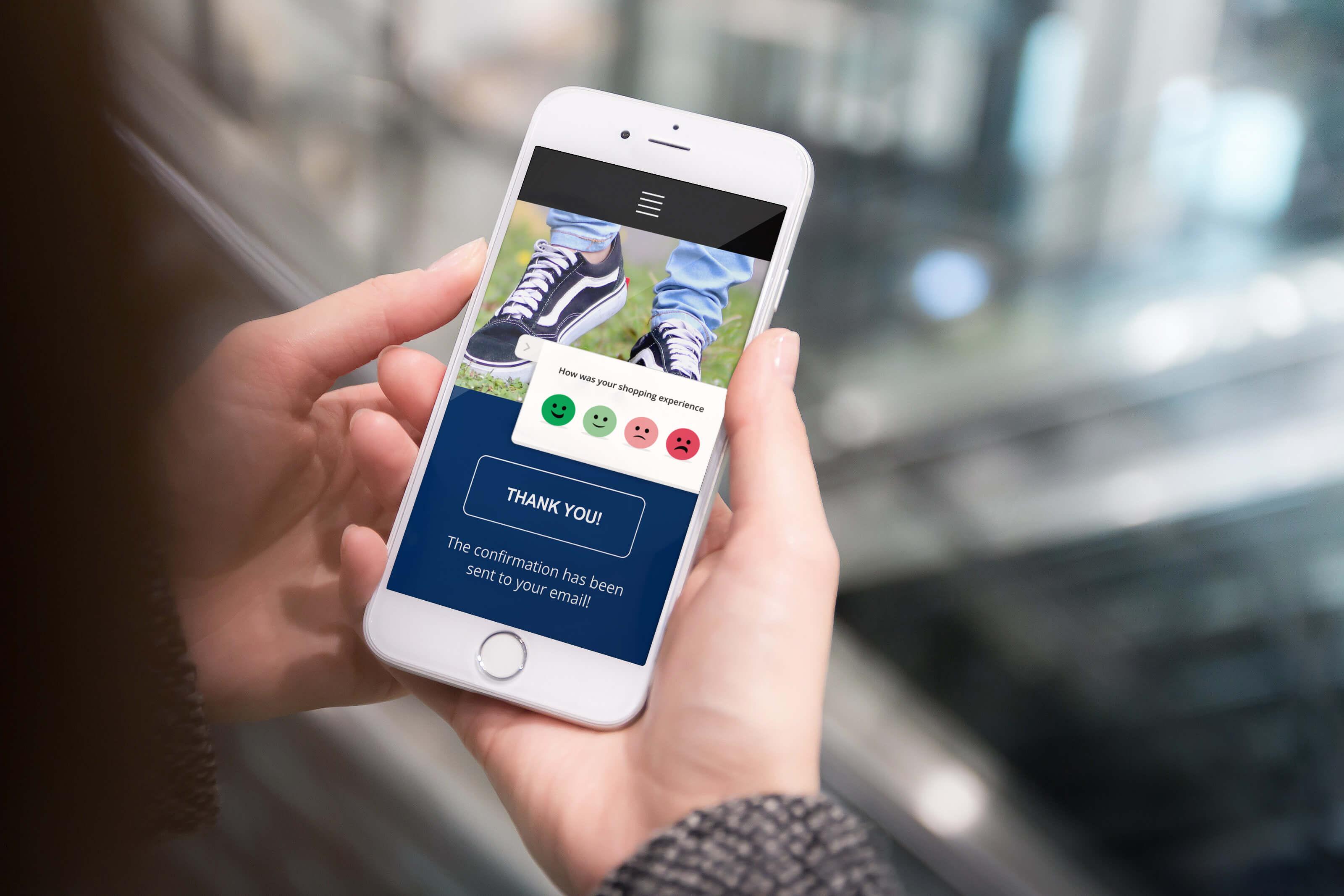 There are three different Smiley Digital options available to complement the Smiley Terminal and Smiley Touch products: 
Solo – The Solo is a purely digital survey solution for virtually any physical or digital touchpoint.  
E

nables seamless feedback in both 

digital experience 

and 

physical location

 touchpoints. 

 

M

ultiple 

ways to 

capture feedback, including emails, SMS messages, printed or digital receipts, apps, and QR code placements.

 
Embed – Surveys can be integrated into mobile apps, web pages, online stores, and intranet pages.
E

asily implemented with a ready-made JavaScript code, while response rates can be increased with optimal placement. 

 

C

an be placed at certain experience points that companies need to receive feedback on, such as a product search page or shopping cart. 

 
Pop-up (formerly Web Smileys) – Smileys can be added as a pop-up on any web page, online store, or intranet page, and boast an 80% response rate. This is always linked to a Smiley Terminal or Touch product. 
C

an be used at the end of the customer journey

, 

such as on the 'thank you' or checkout page

.

 

Al

lows customers to provide feedback on their overall experience

.

 
Key features of the Smiley Digital products: 
 

Online and ready in minutes

 – it's q

uick and easy to get started for virtually any digital or physical touchpoint

 

Micro feedback across any channel

 – a c

onvenient, safe, and fast way for people to share anonymous feedback, anywhere 

 

A complete and connected overview 

– g

ain even more in-depth insights to improve your performance and deliver seamless experiences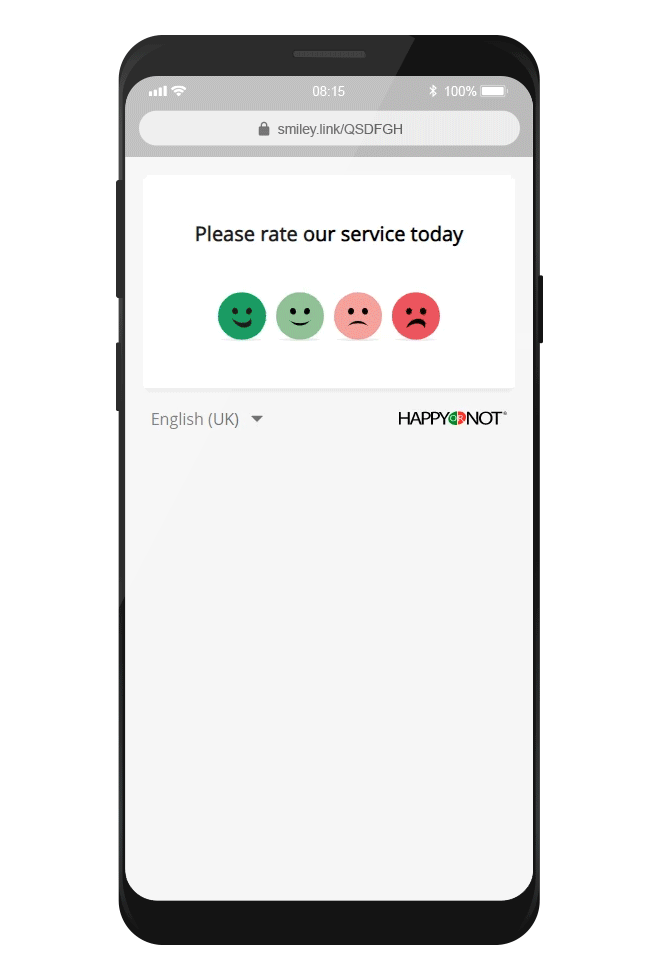 How it works: 
Discover what's behind the user's experience while maintaining high response rates in 3 easy steps: 
4-Smileys




Find out how people really feel about their experience with your brand

 

Follow-up question




Identify the highest or lowest-ranked categorized experience point with a tailored set of follow-up options

 

Open feedback




Gain in-depth, contextualized insight into why users rate their experiences happy or not

 
Example use cases: 
Here are just a few ways in which the different Smiley Digital products can be used and the added value they offer: 
Solo 
Use: Emails, SMSs or WhatsApp Surveys on your brand/service/product.
Benefit: Catch your customers' feedback also after the online or physical experience is finished (after-marketing)
Embed 
Use: Content development.
Benefit: Get direct feedback from the readers on how they liked the content and what could be improved / what they would like to read (something you can't get by monitoring or Google Analytics!)
Pop-up 
Use: Category / selection management and optimization
Benefit: Get feedback on your products and enable customers to tell reasons for abandoned basket or what kind of product they would need
Bonus! Earlier this year, we also released the Smiley Link, which enables customers and employees to provide contactless feedback on a physical Smiley Terminal or Smiley Touch terminal by using a QR code or short web address with their mobile devices. Visit the link to learn more.