Patrice Fievet
Marketing & Business Development Manager, Autogrill Belgium
Solution:
Smiley Terminal
HappyOrNot has helped Autogrill Belgium: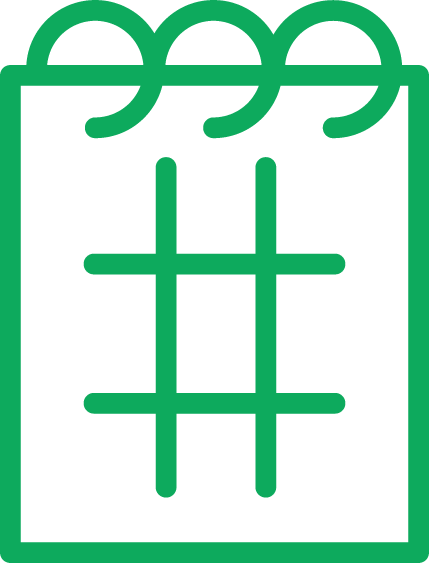 Enrich their existing CX data with continuous real-time insights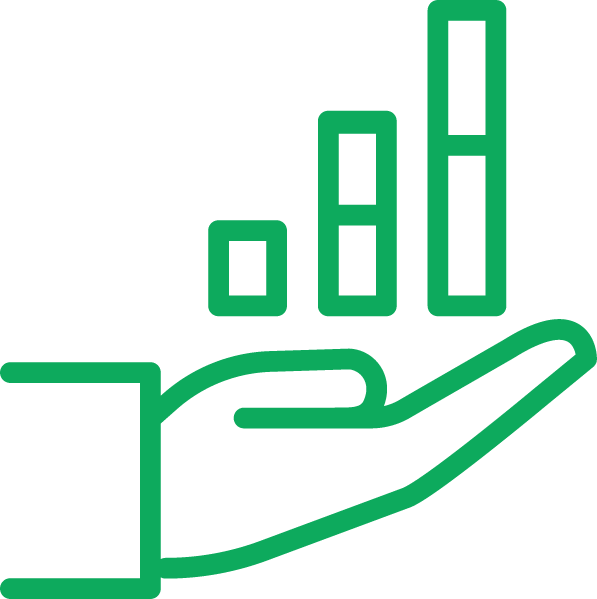 Track customer satisfaction to validate improvement initiatives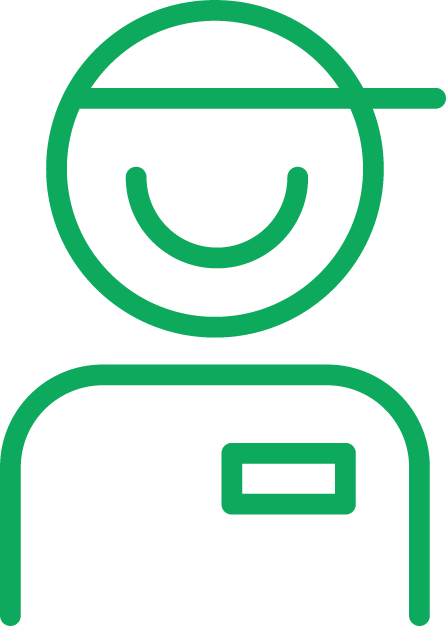 Improve their front line staff's speed of service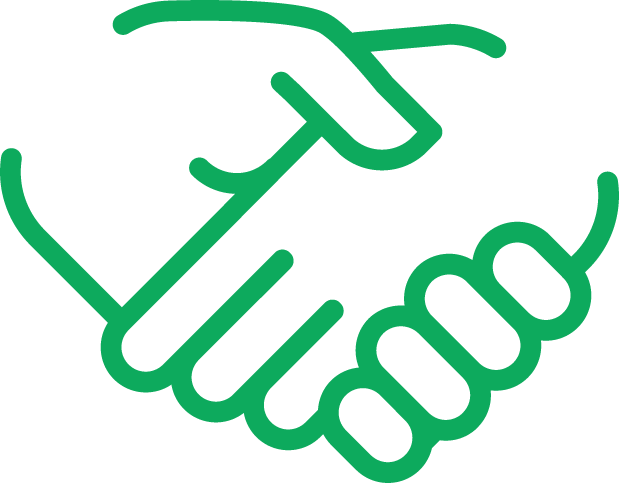 Empower all levels of the company to adopt a customer-centric mindset
How Autogrill Belgium Improved CX & Increased Revenue in Its Airport Restaurants
Autogrill is the leading food and drink provider for travelers, managing a portfolio of 300 local and international brands. At the Brussels International Airport, they have 30 restaurants and three lounges.
Autogrill began using HappyOrNot in October 2014 because they needed a way to make customer feedback data more visible and relevant for all company levels—in real-time. They used the Smiley Terminals in conjunction with other customer feedback methods including mystery shoppers, bi-annual surveys, and a Voice of the Customer tool for open feedback.
Effortless Feedback Prompted Service Expansion
Autogrill Belgium first set up the Smiley Terminals in 16 restaurants, then increased the number of terminals in early 2015 to give more customers the option to effortlessly share their opinions.
"What we like about HappyOrNot is the fact that it takes customers two seconds to provide feedback," says Patrice Fievet, Marketing & Business Development Manager at Autogrill Belgium.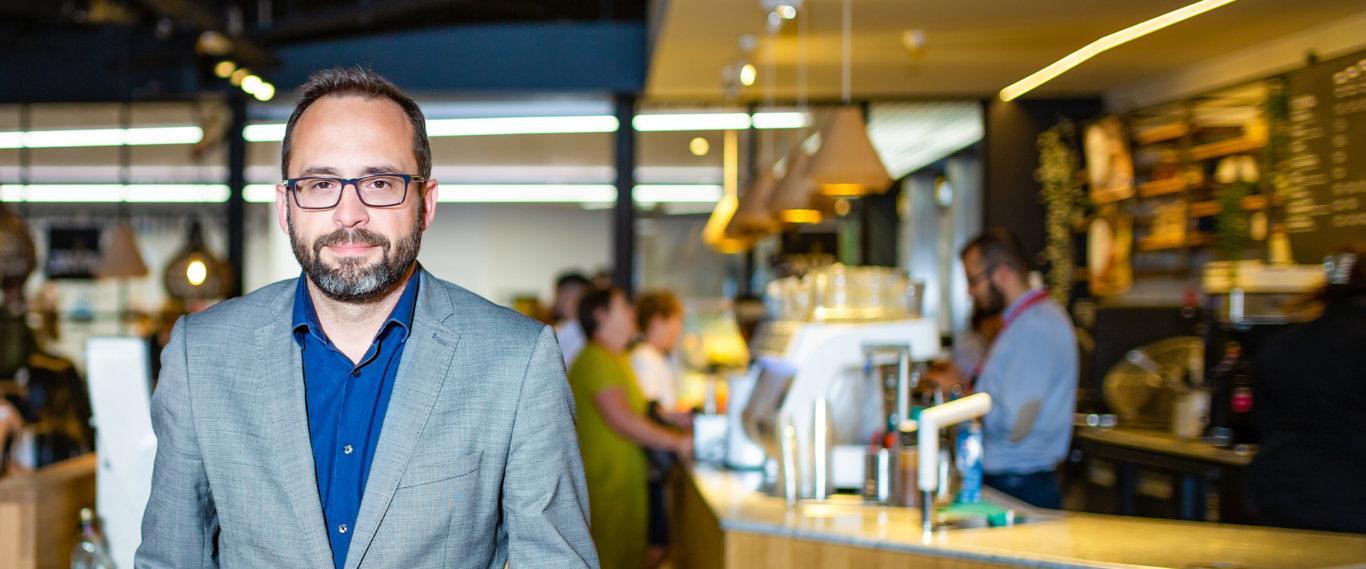 Aligning With Customer Expectations
Autogrill Belgium updated the menu of the Black Pearl— the first gourmet restaurant at the Brussels airport—based on customer feedback. Michelin Star Chef David Martin wanted to offer passengers a gastronomic experience before their flight without the impression of being at the airport. But developing a gourmet menu for people in transit brought a new set of challenges.
Martin was able to see what customers liked and didn't like with the help of CX data offered by HappyOrNot. In analyzing customer feedback, Martin realized the original menu was too high-end for passengers. Based on this data, he evolved the menu and modified his recipes to better meet customers' needs.
"We looked at the customers' comments and then brought the menu back to something more accessible for everybody," says Fievet. "We're more in line with customer expectations now because we understand through the feedback that people want to eat well, but they don't need a gastronomic experience at the airport."
They're now working on the fourth version of the menu, as Martin is open to make the needed changes that will make his customers happy. With each change, the customer satisfaction results and sales have improved.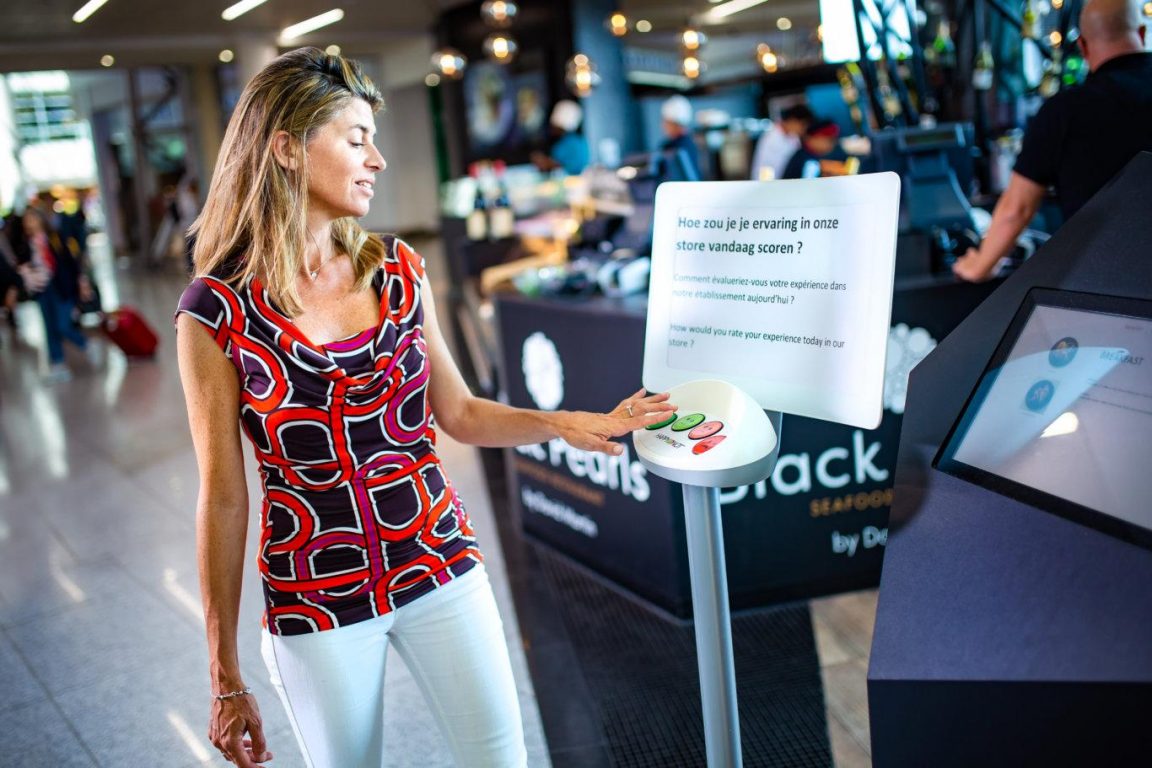 "It's Always About The Customers"
All levels of the company are now adopting a more customer-centric mindset. Before making any decision, they first consider what the customer wants and aim to base every action off customer insights.
"HappyOrNot helps us confirm the strategy behind the decisions we make," Patrice Fievet tells. We ask ourselves, 'Are we busy with the right things? Are we focused on the right priorities?' Sometimes we have big discussions, but in the end it's always about the customers. We do what the customers want."
Rather than wait months to make changes based on customer feedback, they can be more proactive. And testing new ideas feels less risky.  "Instead of losing six months of sales, you can actually A/B test," says Fievet. "What if we try this thing and put it here? Does it have an impact on customer satisfaction and sales?"
Even before they see an increase in sales, they can show the impact of their improvement strategies by pointing to the increase in customer satisfaction results.
Empowering Managers With Actionable Customer Feedback
"It's never happened that we've had a day without HappyOrNot scores," says Fievet.
Restaurant managers no longer have to spend hours analyzing data in the office—HappyOrNot makes it easy for Fievet to send managers the reports they need to improve their restaurants.
Before HappyOrNot, restaurant managers would only receive feedback from area managers in meetings every few months. Now, they get instant access to real-time customer feedback scores. And whenever they're away for a day, they can simply check back on the results to see what they missed. Restaurant managers are even using the HappyOrNot app to check the results while they're on the go—they can access the data anytime and anywhere.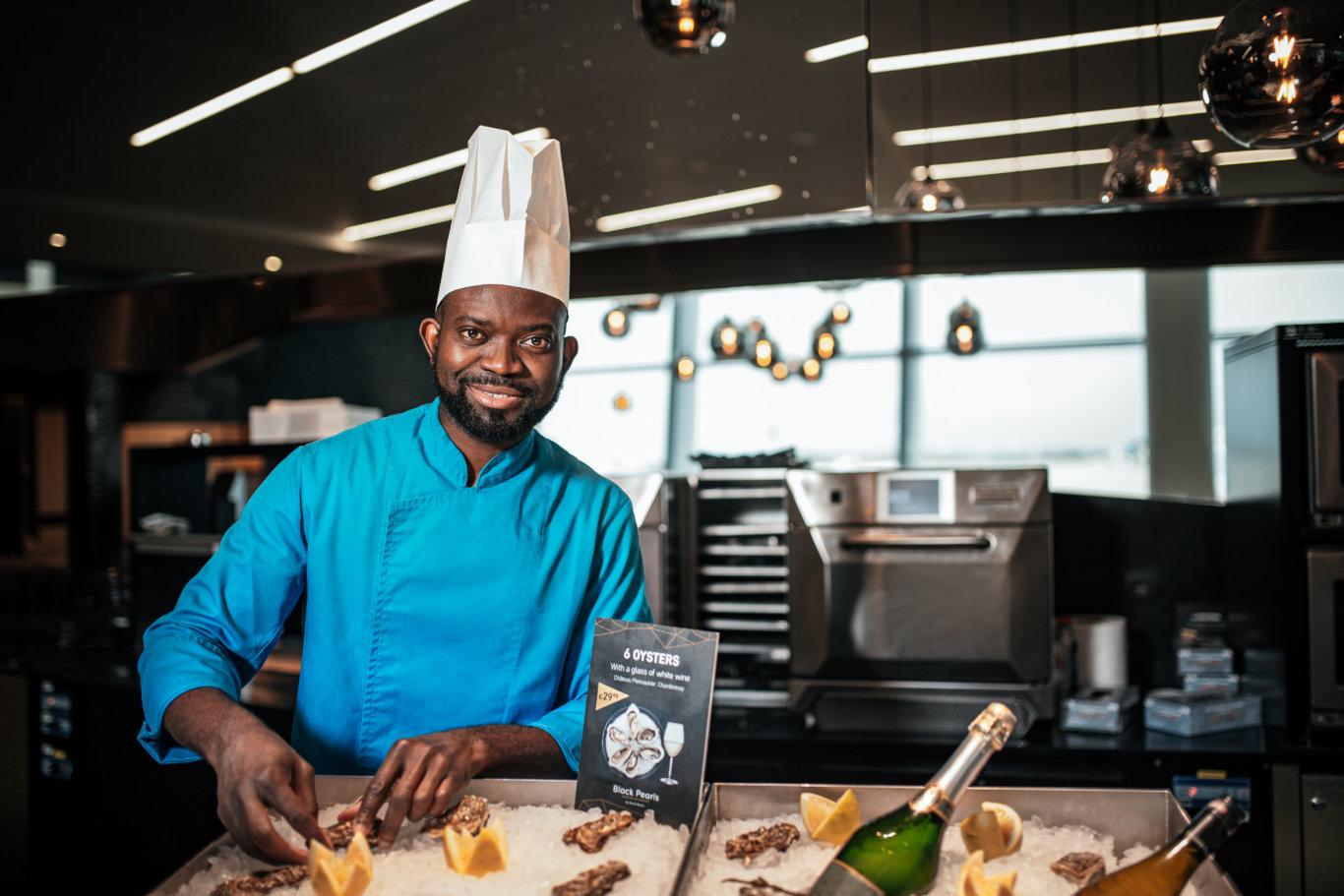 Autogrill is the leading global operator in food & beverage services for travelers. The company manages a portfolio of 300 international and local brands specifically selected for each country.
Operating about 1,000 points of sale in 32 different countries, Autogrill's mission remains the same across all locations: to make travelers feel good by anticipating their expectations and needs. Visit http://autogrill.be/en.