Repeat Business Starts with Keeping Your Best Employees
By Richard R. Shapiro
4 MIN READ
For employees to provide customers with truly valuable guidance, your company needs to support them in that effort. Every business can hire representatives who are more welcoming, more engaging, and more interested in seeing the customer as a person first and a customer second. A specific representative at one of your checkout counters, a telephone associate, or your afternoon receptionist may be responsible for more repeat business than others. Make sure that every day you consider the dollar value of each associate before those associates leave and work for someone else.
The nature of customer service is changing, and so is the nature of hiring and retention. In the words of LinkedIn founder Reid Hoffman, there is now a new unspoken contract between employers and employees, one that's more of an "alliance," he says. For individual workers, this new alliance requires giving up the old idea of lifetime employment and instead seeking out employers who offer "lifetime employability."
Workers should find companies willing to invest in them by offering more training and expanded responsibilities. In exchange, he says the employees "will work to keep the company adapting and valuable and growing over the long term." Hoffman's point is that highly adaptive employees can keep companies vibrant, and they are also much more likely to stay and thrive in an environment where they are always learning new things and being challenged. Again, this is not a totally new idea. My experience in the corporate world taught me long ago that it made sense to hire smart people and continue to give them responsibility so they had opportunities to grow. Providing financial incentives and allowing time to pursue higher education contribute to company loyalty.
Here are my six top ways to prevent your most valued employees from seeking work elsewhere (and prevent other companies from poaching your best people):
Encourage associates to take on additional responsibility: Additional responsibility helps the company and the employees feel more invigorated. But this also cannot be accomplished in an environment where everyone is overworked. Having a platform of work-life balance will facilitate people wanting to learn and do more to keep themselves challenged and their minds fresh. Scott Newman, a manager at the Boloco's restaurant chain, says, "When you teach talented individuals, once they get it, they'll be a rock star for you.
Assign them to visit other locations: Ensure that your associates don't work in a vacuum. Have managers visit various company locations to meet with others who do the same type of job. It's one of the best ways to learn. It opened up an entire new world for me when I worked in a highly structured corporate environment.
Help them continue their education: Encourage your employees to seek additional college and advanced degree courses. Bring in "Lunch and Learn" speakers on various subjects. Find internal associates who have become experts in their field to give periodic courses to their fellow associates. It could be workshops on exercise, nutrition, travel, six sigma, etc.
Support employees in their efforts with volunteering or charity work: There is no better way to network and help others along the way than by giving back to those less fortunate. In general, people who like to help also make the best service-oriented thinkers. Those who give of themselves make their own rewards.
Allow employees to make mistakes: The only way to grow personally and business-wise is to make mistakes. Albert Einstein said, "Anyone who has never made a mistake has never tried anything new." If people are afraid of what can go wrong, a level of greatness can never be achieved to give your company a competitive edge.
Involve employees in your successes and setbacks: Share results with your staff. Let them see how your department is performing against others within the company. Competitive spirit works great in sports, and it can work even more effectively in a business environment. Sometimes the devil is in the details, and having staff focused will help uncover new opportunities for success.
Treat your employees as you would your best customers and make them feel valued. Compensate them fairly. Provide them with the utmost respect. Ensure that company employees have the most prolific LinkedIn profiles based on their robust experience. This might make them prey for your competitors. But, as Hoffman would suggest, your staff will appreciate how you have taught and coached them over the years and will think more than twice about leaving an environment where their contributions have been welcomed.
If you're interesting in developing a road map for long term loyalty by keeping your best employees, start here by downloading a free chapter of to The Endangered Customer: 8 Steps to Guarantee Repeat Business.
---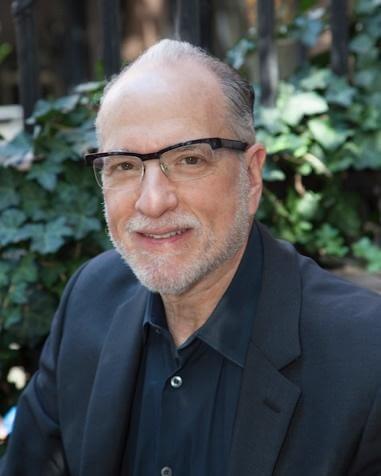 Richard R. Shapiro is Founder and President of The Center For Client Retention (TCFCR) and a leading authority in the area of customer satisfaction and loyalty.  For 27 years, Richard has spearheaded the research conducted with thousands of customers from Fortune 100 and 500 companies amassing the ingredients of customer loyalty and what drives repeat business.  His first book was The Welcomer Edge: Unlocking the Secrets to Repeat Business and his newest book is The Endangered Customer: 8 Steps to Guarantee Repeat Business.
---
[optin-monster-shortcode id="ozytx6xyyfz54g88″]