How Do We Ensure Employees are Happy and Engaged?
By Annette Franz, CCXP
4 MIN READ
It all started with a tweet…
"Without your #employees you have no #CustomerExperience How do we ensure employees are happy/engaged? We ask them @simonsinek @annettefranz pic.twitter.com/FJvGDDICti

— HappyOrNot (@happyornotcom) July 6, 2017
My response was: "That's a blog post on its own! Too much for 140 characters! But definitely need to start with listening to them."
There's a whole alphabet soup of terminology around the various states of the employee relationship with the company, so let me start off by defining a few of them. There are differences.
Gallup says that engaged employees "stand apart from their not-engaged and actively disengaged counterparts because of the discretionary effort they consistently bring to their roles. These employees willingly go the extra mile, work with passion, and feel a profound connection to their company. They are the people who will drive innovation and move your business forward."
Employee engagement happens when there is some confluence of (1) emotions, commitment, passion, sense of ownership, etc. on the part of the employee about the brand and (2) what the organization does (mission, purpose, brand promise, etc.) to facilitate and enhance those emotions or that commitment.
Employee satisfaction refers to how satisfied your employees are (no surprise); it doesn't address or include motivations or emotional commitment like employee engagement does. Some employees are satisfied simply because they get a paycheck or because they have a job. That doesn't tell us how committed they are to the brand, to the job they do, or to the experience they deliver.
Employee happiness is a function of engagement and satisfaction. I'm satisfied with my job and am committed to the brand, which is committed to me; therefore, I am happy. It's an emotional part of the equation and conveys contentment, energy, and enthusiasm.
OK, on to the good stuff.
Without a doubt, the employee experience drives the customer experience. There's this concept called the spillover effect, which is described as the tendency of one person's emotions to affect how other people around her feel. How do you ensure that your employees are engaged and happy so that they can deliver the experience that you expect them to and, in turn, yield happy and engaged customers?
Let's start with some of the basics. Employee engagement isn't about free food, beer Fridays, ping pong, and perks. They might make employees' time at work more fun, but they will not/do not drive their engagement. They may ease the pain of the stress, frustration, and long hours, but they don't make employees feel committed or feel some sense of ownership toward their employer and the brand.
Remember that employee engagement is about some confluence of emotions and commitment between employer and employee. So, each is party to employee engagement.
What Can Employers Do?
What is the employer's part in this equation? It's all about creating the right conditions to allow employees to become engaged. Those conditions include:
Hiring the right people for the right roles

Clearly communicating the mission, vision, purpose, and values of the organization

Living and breathing the mission, vision, purpose, and values

Listening to employees, hearing what they say, and acting on what you hear

Communicating openly and being transparent about company goals and performance allows employees to be more deeply invested in the company

Ensuring employees know how they contribute and how their contributions matter

Setting expectations and providing the right tools and resources for employees to meet those expectations

Creating a culture where employees come first

Ensuring employees are well taken care of, which includes tools, training, coaching, development, feedback, recognition, respect, appreciation, trust, balance, and more

Breaking down silos and be all-inclusive, e.g., the same experience from department to department, business unit to business unit

Leading by example; leadership should be role models for how they expect employees to act and to behave

Empowering employees and giving them control of their day-to-day decisions and roles
What Can Employees Do?
Employees obviously have ownership in this thing called engagement, as well: it starts with them; it comes from within them. Their role in becoming engaged includes:
Accepting a position for the right role in the right company

Being passionate about what they do and for whom they do it

Having a shared purpose and feeling like they belong to something bigger than themselves

Taking ownership, thinking and acting like they own the business

Being responsible for driving their own development and career path (which will be supported by the employer, as noted above)

Understanding the mission, vision, purpose, and values of the organization and ensuring alignment with all of them

Providing feedback to drive business success

Providing feedback about your role, your work, your happiness, etc.

Collaborating with co-workers to advance the business, to innovate, to develop new products and offerings, etc.

Working day in and day out toward the goals of the business

Understanding how their work ties to business outcomes

Coming to work every day ready to give their all

Stamping out gossip, office politics, and other things that make for a toxic environment
Why is this all important?
Besides the obvious reasons, engaged employees are more productive, stay longer, and want to see the business succeed – and they provide feedback and put forth the effort to make sure that happens. They drive customer happiness and loyalty, and ultimately, they drive the customer experience. Kevin Kruse has dubbed the following the Engagement-Profit Chain:
Engaged employees lead to…
   Higher levels of service, quality, and productivity, which lead to…

   Higher customer satisfaction, which leads to…

   Increased sales (repeat business and referrals), which lead to…

   Higher profits, which lead to…

   Higher shareholder returns (i.e., stock price)
Making sure employees are engaged and happy is good for employees, customers, and the business. What are you waiting for?
[clickToTweet tweet="Making sure employees are engaged and happy is good for employees, customers, and the business." quote="Making sure employees are engaged and happy is good for employees, customers, and the business."]
---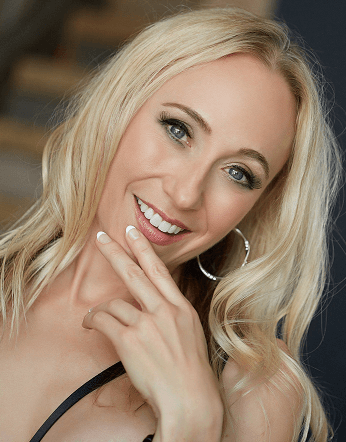 Annette Franz is a customer experience consultant and blogs at CX Journey, where she shares her passion for helping companies understand the importance of the employee experience and its role in delivering an exceptional customer experience, as well as how to transform their cultures to ensure the customer is at the center of every conversation. She was recently recognized as one of "The 100 Most Influential Tech Women on Twitter" by Business Insider and has been recognized by several organizations as a top influencer in Customer Experience. She is an active CXPA member, as a CX Expert, CX Mentor, and a SoCal Local Networking Team Lead; she also serves on the Board of Directors. 
Connect:
Google+ | @annettefranz | @cxjourney | LinkedIn | Facebook | CX Journey