Happy Index – The quick guide
What is the Happy Index?
Happy Index is the metric used in reporting the results from HappyOrNot surveys. It is the perfect companion for the original four Smileys used to measure and improve customer experience.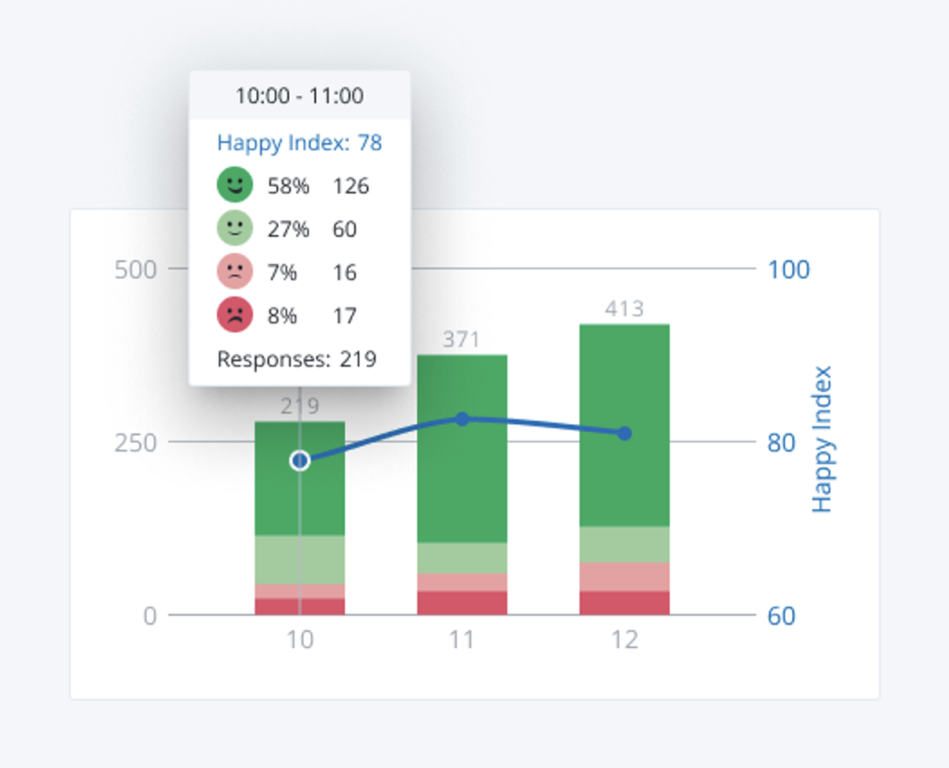 How Happy Index works
Happy Index measures customer satisfaction either generally or on a specific topic immediately after the experience. It can also be used to compare results across different time periods and locations. HappyOrNot has gathered over 1.7 billion benchmark data points, making it an incredibly powerful tool for businesses looking to improve customer satisfaction. 
How is the index calculated?
Happy Index can range from 0 to 100. The index is calculated with a formula that gives different weight to the green, light green, light red, and red Smileys to measure the index.
When to use Happy Index for measuring customer satisfaction
A great use case for Happy Index is when a business wants to measure their customers' overall perception of their company to determine if they are meeting customer expectations. This metric can help businesses understand how satisfied their customers are and where improvements can be made to enhance the overall customer experience. 
Only 4 response options for clear opinions
Happy Index is an example of a Likert scale, which measures someone's attitude by measuring the extent to which they agree or disagree with a particular question or statement. With only four response options available, Happy Index is ideal for receiving specific user opinions as it does not allow people to be neutral. This makes it the perfect means for collecting focused opinions on a particular topic, helping businesses make informed decisions to improve their services and operations.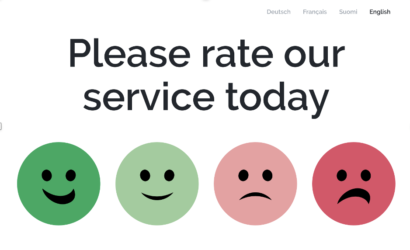 In conclusion, the Happy Index is an excellent metric for measuring customer satisfaction, offering a simple yet powerful tool for businesses to gather focused opinions from their customers. With over 1.7 billion benchmark data points, the Happy Index provides a reliable benchmark to measure and improve customer satisfaction, making it an essential tool for businesses looking to stay ahead of the competition. 
Want to learn more about customer satisfaction data? Check out our Analytics page.