5 Skills That Create A Front Line Dream Team
By Pamela Herrmann
3 MIN READ
Front line employees are the lynch pin to sales growth for any organization.  It's most typically the first person your customer sees when they arrive, and the last they see when they leave. They are your most powerful employees because they can influence a customer's decision to come back, buy more and tell others.
The only difference between you and your competition is the experience your team delivers. Fortunately, the customer experience is one of the most difficult things for your competitors to copy. Why? Because experiences are wholly dependant on the individuals delivering them. The conundrum is that most often these individuals are your lowest paid employees who are only with you for a short amount of time.
If you want your customers to have an exceptional experience every time, that is consistently delivered upon by 100% of your staff, then it begins with a powerful question your front line employees may be thinking, and you must be prepared to answer:
"What's in it for me?"
WIIFM — You may be familiar with this commonly used marketing acronym to determine what would compel someone to take a desired action. When you understand the answer to WIIFM as it relates to your employee, you'll unlock the secret to their motivations and help drive their actions to perform for your business at their highest.
What all employees want is to earn more money. How they earn more income throughout their career is by developing skill, knowledge and experience that adds greater value to an organization.
The Life Skills Toolbox Concept
If you want your employees, regardless of their pay scale, to be exceptional, then The Life Skills Toolbox Concept is one that you will want to share with them during the hiring process.  It is a mutually agreed upon set of expectations that
1) You will teach them skills that will increase their value and can be added to their toolbox to be used throughout their career, and
2) In exchange, they agree to perform their duties as your brand ambassador using these skills consistently.
The following are 5 critical skills that belong in every toolbox for success that will ensure your employees are taking exceptional care of your customers:
01 Honor the hospitality zone.
This is all about making the customer feel welcome and acknowledged.  Smile at 10 ft. and greet at 5 ft.  Speak first and speak last. Acknowledge those customers standing in line even when assisting others.
02 Personalize and enhance the experience.
Individualize the experience by using the customer's last name whenever possible, add friendly comments, offer products and services based on need. Anticipate their needs and offer upsells.
03 Communicate professionally.
Take a cue from the hospitality industry and replace, "No problem" with "My pleasure".  Body language says a lot, train your employees to make theirs positive and open.  Keep side conversations out of customer earshot.
04 Take ownership.
If you want customers to feel like they are a priority to you then offer assistance, don't wait to be asked.  Find a way to offer options without saying "no". The customer's problem is your problem until you can find a resolution.
05 Protect the brand.
Your employees are a direct reflection of your company's brand. While individuality should be encouraged, set guidelines for your employees to follow so that they are proudly representing the brand. Your employees should demonstrate pride of ownership, and your store should be an environment that proudly hosts customers as your guest.
[clickToTweet tweet="The quality of your customer experience will never exceed the quality of the people delivering it" quote="The quality of your customer experience will never exceed the quality of the people delivering it."]
The Life Skills Toolbox  is a value exchange that every employee should get behind, and if they can't or worse, won't, then they've just self sorted out. You don't want that person on your team. The enormous benefit of this agreement to you is that it affords you a system to train against, a way to measure and monitor their performance along the way and your customers will immediately recognize the difference between you and your competitor.
The best way to improve the economy of your business and the economy of your country is to move low wage workers up the income ladder.  Regardless of whether they are a part time employee over the summer or with you for the long haul, what employees require is skill development so that as they advance through their career, they have collected skill, knowledge and experience that gives them opportunities to add increasing value to their employers. Investment in your employees' toolbox creates happier customers, higher profits and employees who are highly engaged, loyal and demonstrate attributes of true brand ambassadorship.
---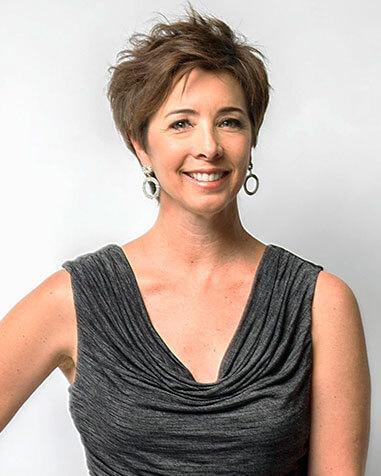 Pamela Herrmann & Patty Dominguez are the Co-Founders of CREATE Buzz, committed to helping small businesses get customers and keep customers by taking the overwhelm out of technology, thus creating sustainable thriving businesses that are relevant. They co-host The Morning Would Show bringing the latest in marketing tips and strategies.
---