Shop In The Arctic Circle Identified As Having Happiest Customers (In The World's Happiest Country)
HappyOrNot analyzed 47 million international data points to identify the retail location with the happiest customers in Finland – and it's in Finnish Lapland (providing further credibility to the country's top position in annual World Happiness Report)
To coincide with the publication of the World Happiness Report announcing (for the fifth year in a row) that Finland is the World's Happiest Country, HappyOrNot (www.happy-or-not.com) – makers of the 'smiley face' feedback terminals found in airports and retail spaces across the world – has analyzed millions of customer feedback data points in the world's happiest country to identify and crown the shop with the happiest customers in Finland. 
Analyzing levels of positive customer feedback ('happy' or 'very happy' button presses on HappyOrNot's terminals) from March 1st 2021 to March 13th 2022 in retail locations across Finland, HappyOrNot has revealed that the happiest shop in Finland is Sodankylän Apteekki – a pharmacy in Sodankylä, Lapland.
According to HappyOrNot's data, Finland is deserving of its crown: analyzing millions of customer feedback data points from 2021, HappyOrNot found that the average percentage of positive feedback across all retailers, museums, airports (and other locations in which its terminals sit) in Finland in 2021 was 91%. In comparison, the average percentage of positive feedback in the UK in 2021 was 77.3%, whilst in the US it was 88.1%. 
About Sodankylän Apteekki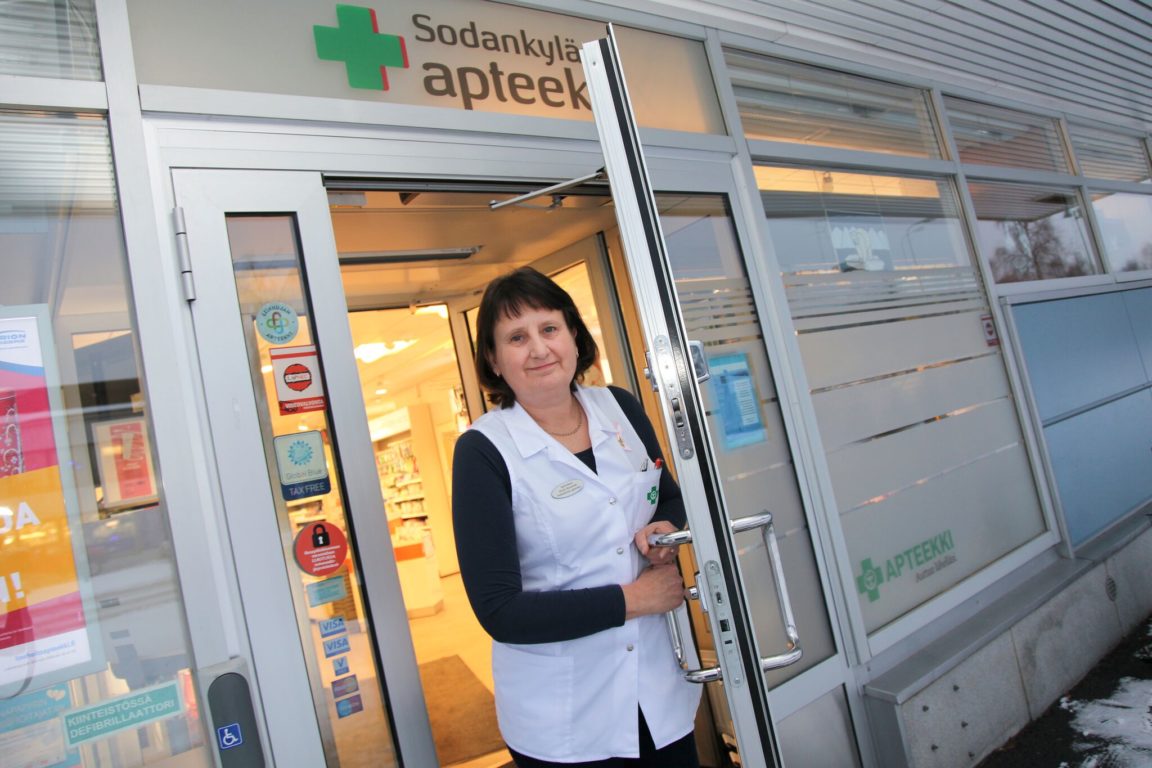 Sodankylän Apteekki has been a HappyOrNot customer since 2014, using their Smiley Terminal to collect responses from customers to monitor their satisfaction. It has 11 staff members and the pharmacy delivers approximately 130,000 prescriptions per year. The pharmacy is in Sodankylä, which has approximately 8,200 residents, and is the only pharmacy serving its municipality. Sodankylä is located in Lapland, north of the Arctic Circle, where a record low temperature of -49.5℃ has been recorded.  
Percentage of positive customer feedback in 2022: 99.2%

 

Percentage of positive customer feedback in 2021

:

98.5%

 

Percentage of positive customer feedback in 2020: 97.7%

 
Marjo Rajamäki (pictured above), pharmacist at Sodankylän Apteekki since 2012, comments:  
"We are so proud about being crowned the happiest shop in Finland. We are based in Sodankylä, which is a small community. This means we know our customers well and can give them personalized service. During the coronavirus pandemic, we have made sure to invest heavily in maximizing the safety of in-store transactions. Another important factor in maintaining our exceptional customer satisfaction levels is our dedicated, knowledgeable and motivated staff. If, as supervisor, I see that on a particular day we have received a lot of red button presses, we find out together with those on duty if there was a problem which we could handle better in the future. We have nice people in our workplace – the staff have fun with each other, and that is reflected in our customer service."
Miika Mäkitalo, CEO of HappyOrNot, comments: "As a company based in Finland, we are delighted that we are consistently ranked so highly in world happiness levels. Even though Finns are not known for being effusive, we are a happy nation – as proved by the high level of green button pushes here. In identifying the shop with the happiest customers in Finland , Sodankylän Apteekki, we aim to share wisdom from Marjo Rajamäki on how she has kept customer satisfaction levels high even throughout the impact of the coronavirus pandemic, and illuminate on precisely why the people of Finland are so happy. Lapland is well known for reindeer, the northern lights, blankets of snow and being the home of Santa Claus – but perhaps it can now also be associated with excellent customer service, and home to the happiest shop in the world."